A new MD for P+HS Architects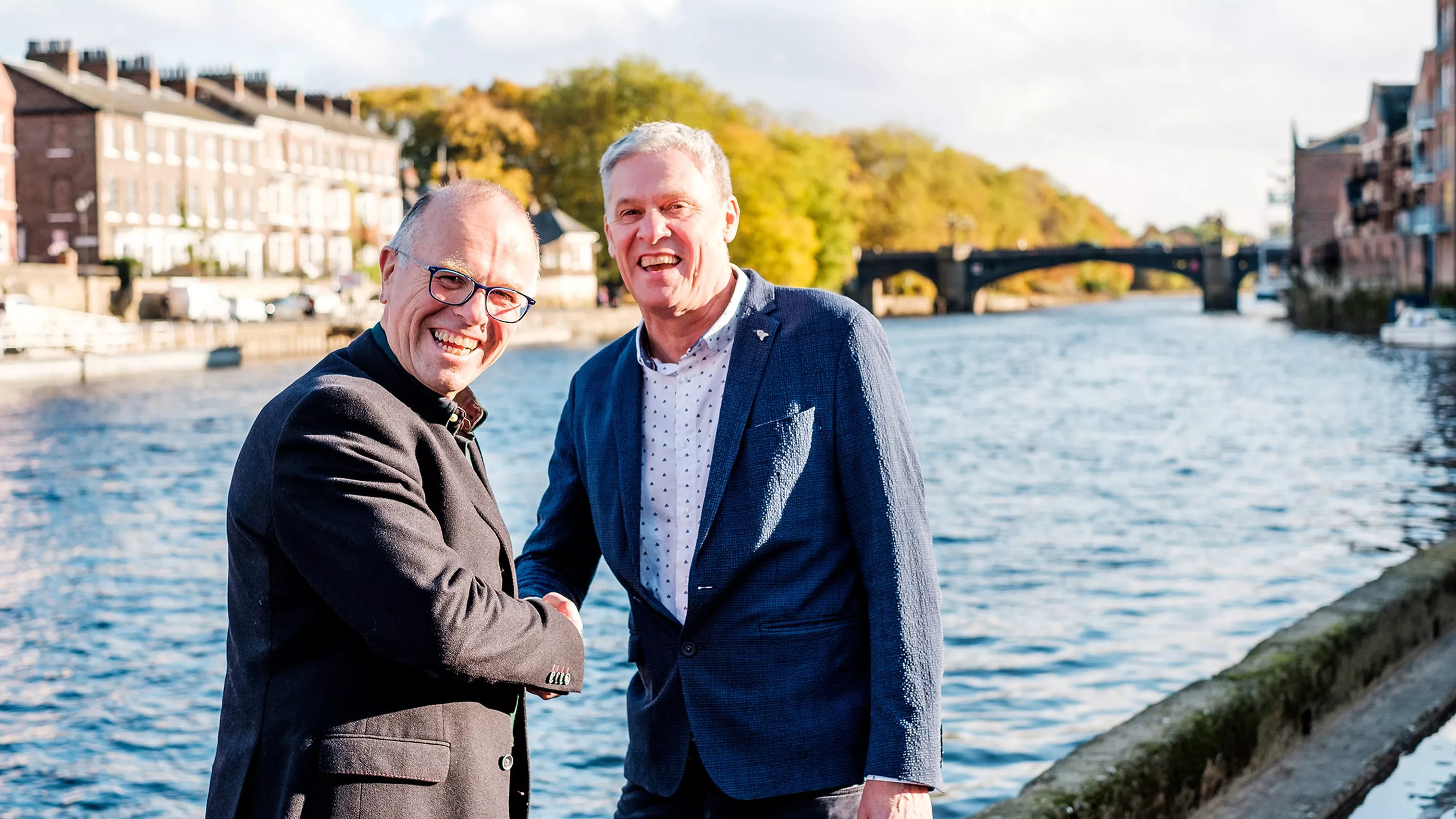 A new MD for P+HS Architects
After 32 years at P+HS Architects, the last 10 as Managing Director, Joe Biggs will retire from the business at the end of November and has formally announced his successor.
In a heartfelt speech to staff, Joe reflected on his career which began in the days of drawing boards with computer time so rare that it had to be booked in advance! Following an early career in the south with a multidisciplinary practice, the majority of Joe's working life has been spent with P+HS Architects where he began his long association with healthcare. His first project was for Teesside Hospice where, working closely alongside the client, Joe quickly realised the impact that a good building could have on patients, families and staff and the therapeutic effect of good sensitive design. Continuing along the healthcare route from that point, Joe went on to be involved in hundreds of successful projects from small refurbishments to major new build hospitals and health centres, all with the same commitment to exceptional design.
Commenting on his most recently completed project, The Sir Robert Ogden Macmillan Centre in Northallerton, Joe said: "It's great to get feedback six or seven months on telling you that patients, visitors and staff find it an uplifting environment that helps them through challenging times. Working collaboratively with such fantastic teams, dedicated to transforming environments, has been a privilege and seeing the impact of completed schemes is a real joy. "
"I've been very fortunate too to have the opportunity to lead the team at P+HS Architects for the last 10 years. Being a part of the business's growth and seeing new talent coming into the profession is very inspiring. It's time now to hand the reins to someone else and there's no person better placed than my long time co-director Chris Dennis who I have worked with and known for the past 40 years."
Chris and Joe met at Hull School of Architecture where they both studied for their Architectural qualifications. Previously, with an early interest in the technical aspects of design Chris had qualified as an Architectural Technologist, a passion that has stayed with him throughout his career providing a strong understanding and respect for good, buildable and sustainable design.
Joining P+HS Architects in 1986 Chris has led teams in the business for the last 33 years. Chris said "when I first joined P+HS I worked primarily on residential projects. Through the years as the balance of our healthcare and residential work has fluctuated I have been involved in both sectors with equal challenges and enjoyment; not just creating great designs but designs that are also buildable and affordable. Today, the split across our work is pretty even and we have built incredibly strong teams with specialisms in both healthcare and residential. We are increasingly seeing projects that encompass these two key strengths as housing and healthcare needs converge; focusing on the community and living well for all life stages including older age. These are exciting and necessary models of sustainable living for the future and as architects we are privileged to have a part to play.
I'm grateful to Joe Biggs and my other fellow directors for entrusting the position of MD to me and I'm honoured to take up the challenge. The company is in great shape, successful, resilient and with exceptional staff across our three offices. I'm looking forward to building on the P+HS legacy of quality, design and technical skill: as we work with our clients and partners together; creating and transforming environments to enhance lives.