Active Architects pass The Colosseum!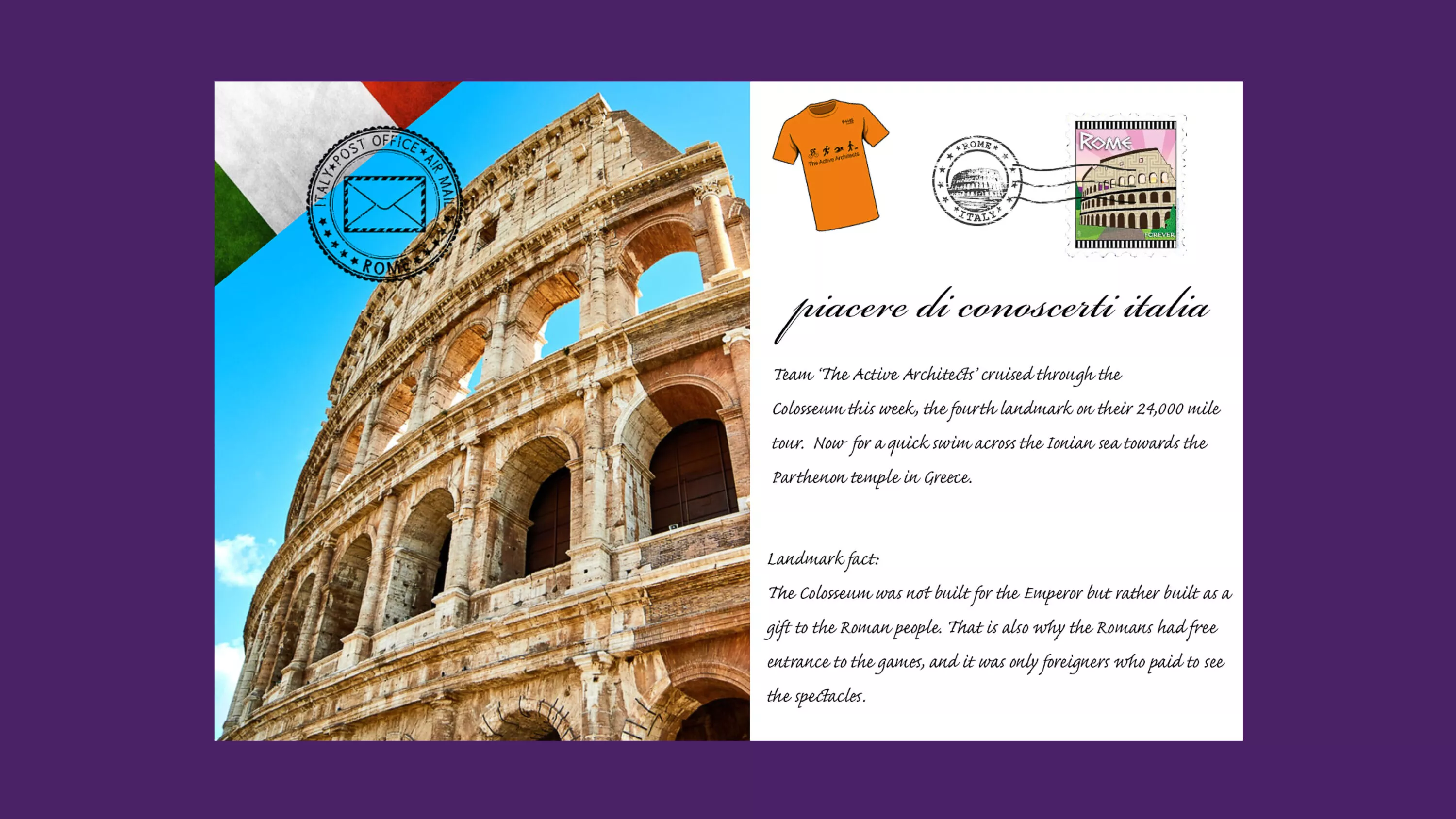 Active Architects pass The Colosseum!
P+HS Architects are over 10% of the way towards completing their 2020 virtual mission.
One month into the 10 month challenge to visit 20 global landmarks this year, our team The Active Architects are ahead of their pacer: a fantastic result!
The 2020 mission lets everyone join in at their own pace for their personal health and wellbeing goals whilst adding in the miles to the collective team challenge. Some people are cycling 100's of miles and others are swimming and walking, but everyone is out there, having fun, getting fit and sharing their success.
Oh, and did we say that we're fundraising along the way for homeless charities? If you'd like to support us you can donate you can donate here. Thank you.
#theactivearchitects #enhancinglives