Alesia is Construction Apprentice of the Year!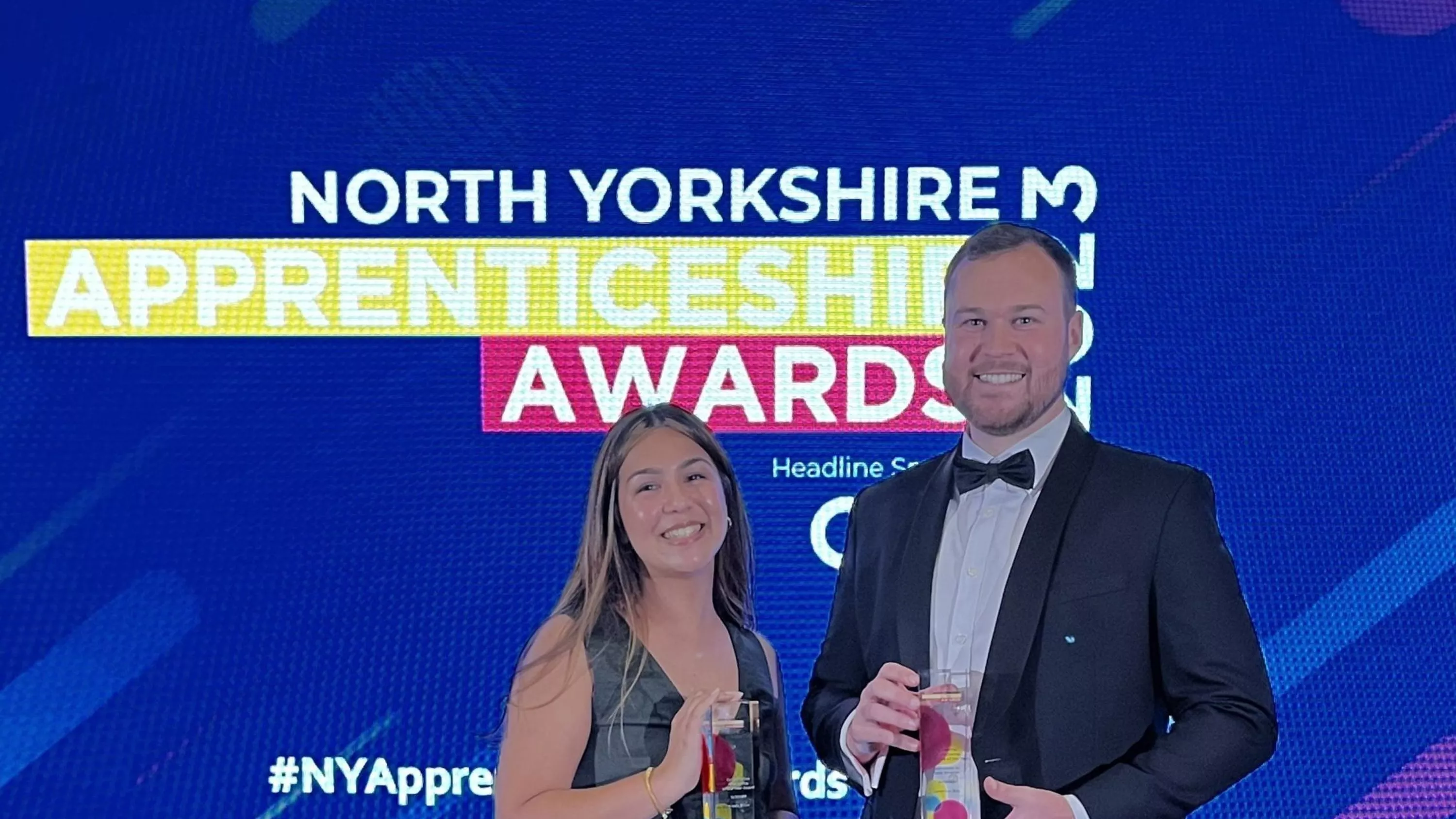 Alesia is Construction Apprentice of the Year!
Alesia Bloor has been named as Construction Apprentice of the Year 2023 at the inaugural North Yorkshire Apprenticeship Awards organised by the Yorkshire Post.
The awards, hosted on 29th June at York Racecourse were established to recognise the hardworking individuals and organisations involved in apprenticeships, and how they are shaping the future of business across the region. Event host, radio and sports broadcaster Rich Williams said he had been overwhelmed by the talent: "These awards recognise and reward both the apprentices and their employers that are excelling across North Yorkshire."

Commenting on Alesia's success, P+HS Director Cath Lake said: " We're delighted Alesia has been recognised with this award. Alesia has been with P+HS Architects since her Part 1 year out placement, and has continued to learn real professional skills through this apprenticeship alongside her University work at Cambridge. It takes a huge amount of personal dedication to get to the stage she's at; just a short step from being able to call herself an Architect. Well done Alesia!"
Alesia, who was also shortlisted for Degree Apprentice of the Year, is photographed here alongside fellow award-winner Jonathan Day (Engineering/Manufacturing Apprentice of the Year) from DSSR, who coincidentally is working alongside Alesia on one of our healthcare projects at Chapel Allerton. It's a small world!