Another BBH Awards Win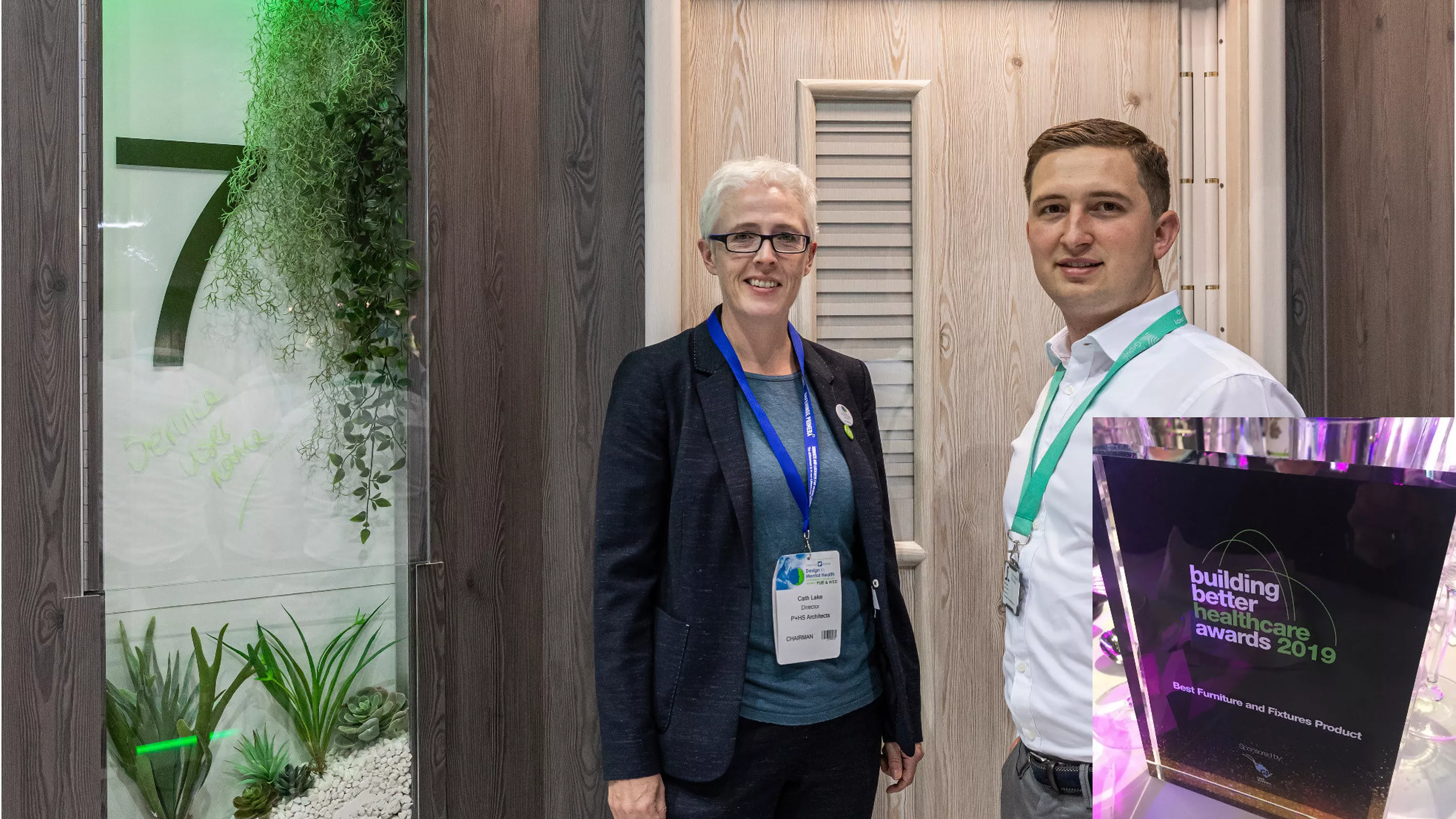 Another BBH Awards Win
P+HS Architects enjoyed a new category win at the 2019 Building Better Healthcare Awards.
The 'Furniture and Fixtures' category recognises 'an internal product that is helping to enhance the health and social care estate.' It's an established category for BBH but it was a new departure for P+HS. Our submission was for the Nurture doorset, a concept that we developed with Kingsway doors.
Balancing the unique requirements of mental healthcare environments is a design challenge. Robustness, security and safety aren't readily compatible with the 'softer' elements of design which enhance surroundings for patients and staff - homeliness, creative stimulation and personalisation. In recent years however, mental healthcare design has improved exponentially with colour, light, artwork and outdoor space becoming the new norm as the role of these elements is acknowledged in creating truly therapeutic and healing environments, but the industry is constantly striving for improvement.
P+HS were invited to work with Kingsway Doors to design a door-set for Adult Acute Mental Health environments and created a new and innovative solution that combined personalisation with robust functionality. All parts were manufactured by Kingsway doors.

Our concept, "nurture", was designed to encourage in-patients living with illness and distress, to engage in the nurturing process which is proven to build self-esteem and confidence.
The use of plants is often overlooked in UK healthcare environments due to infection prevention measures, but our team was interested in the idea of biophilia and the calming impact of nature to enhance environments. They saw an opportunity to incorporate real or life like plants into their proposals. The concept also included a therapeutic, interactive and personalised arts panel with integrated mood lighting, enabling patients to communicate their emotions through coloured light from within their bedrooms.
Set against a white back drop, the lighting and plants are clearly visible and service users have the option of writing on the whiteboard backdrop to personalise their environment.
The concept was displayed at the 2019 Design in Mental Healthcare Exhibition, generating huge interest over the two days. Finding new ways to use our design skills to enhance environments is an important part of our work and this latest award from BBH is fantastic recognition. Thanks to Cath and Alice who led the design and all those who took part in the early brainstorming ideas.