Architectural Practice of the Year 2023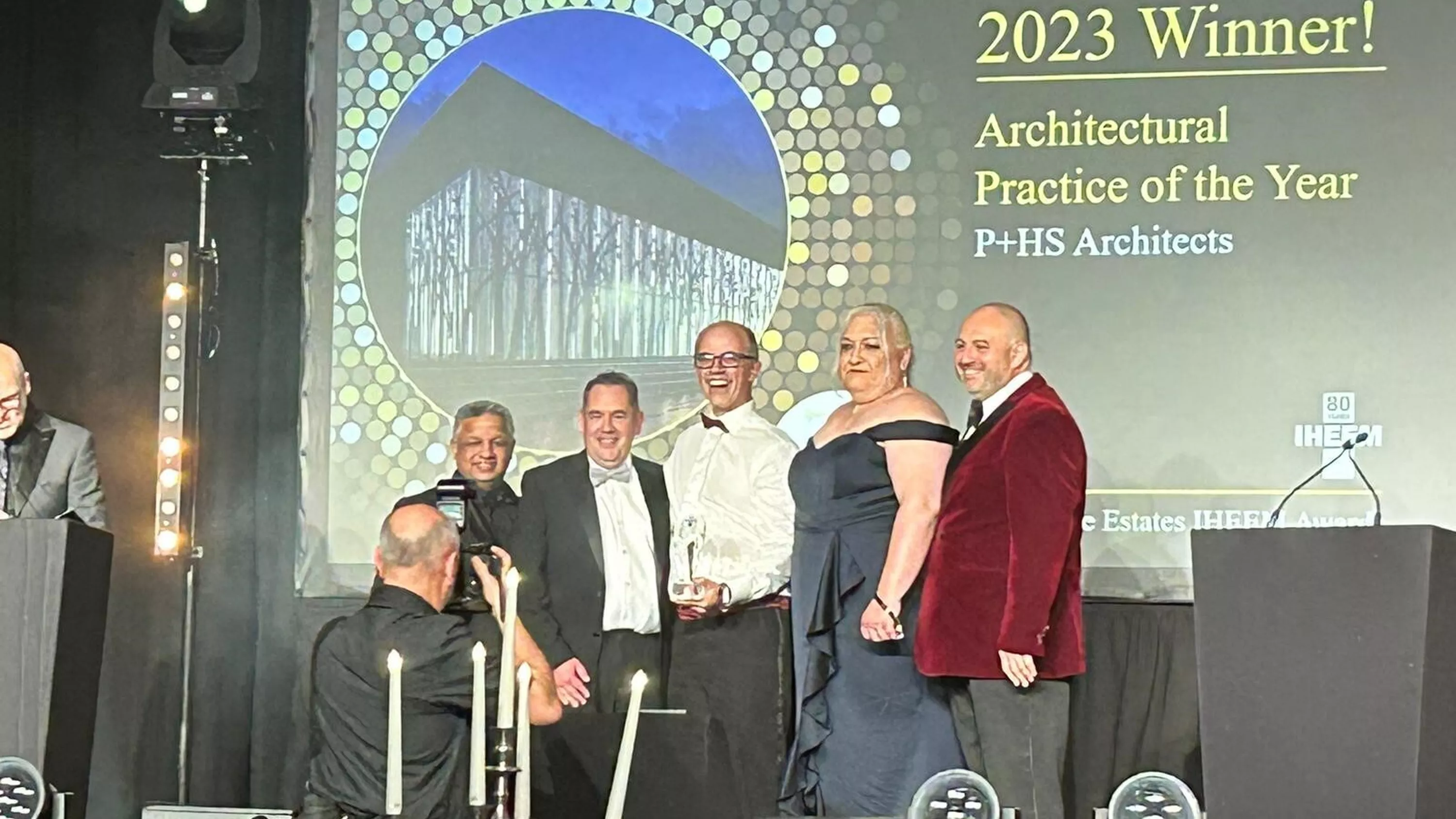 Architectural Practice of the Year 2023
P+HS Architects have won a prestigious healthcare award for the fourth time!
The Healthcare Estates Awards 2023 were announced at the conference dinner last night and we were delighted to be named Architectural Practice of the Year once again. Thank you IHEEM!
After a successful first day of the IHEEM Healthcare Estates Conference in Manchester which provided a great programme of events, including a presentation from our colleague Katie Shepherd on Backworth Ageing Well Village, the P+HS team enjoyed the evening awards event.
Having won the Architectural Practice of the Year Award in 2018, 2019 and 2022 (Covid pausing the awards for 2020 and 2021), the news of a fourth success is fantastic recognition for the hard work and dedication the P+HS team give to the Healthcare sector year on year.
Each year we continue the successful delivery of multiple healthcare projects, innovative approaches, and collaborations, with a passion for making healthcare better.
This award is for every one of our colleagues who work together to make P+HS Architects what it is: an ambitious and progressive team committed to enhancing lives.
#proud of our reputation