Award Win for Hamminkeln Place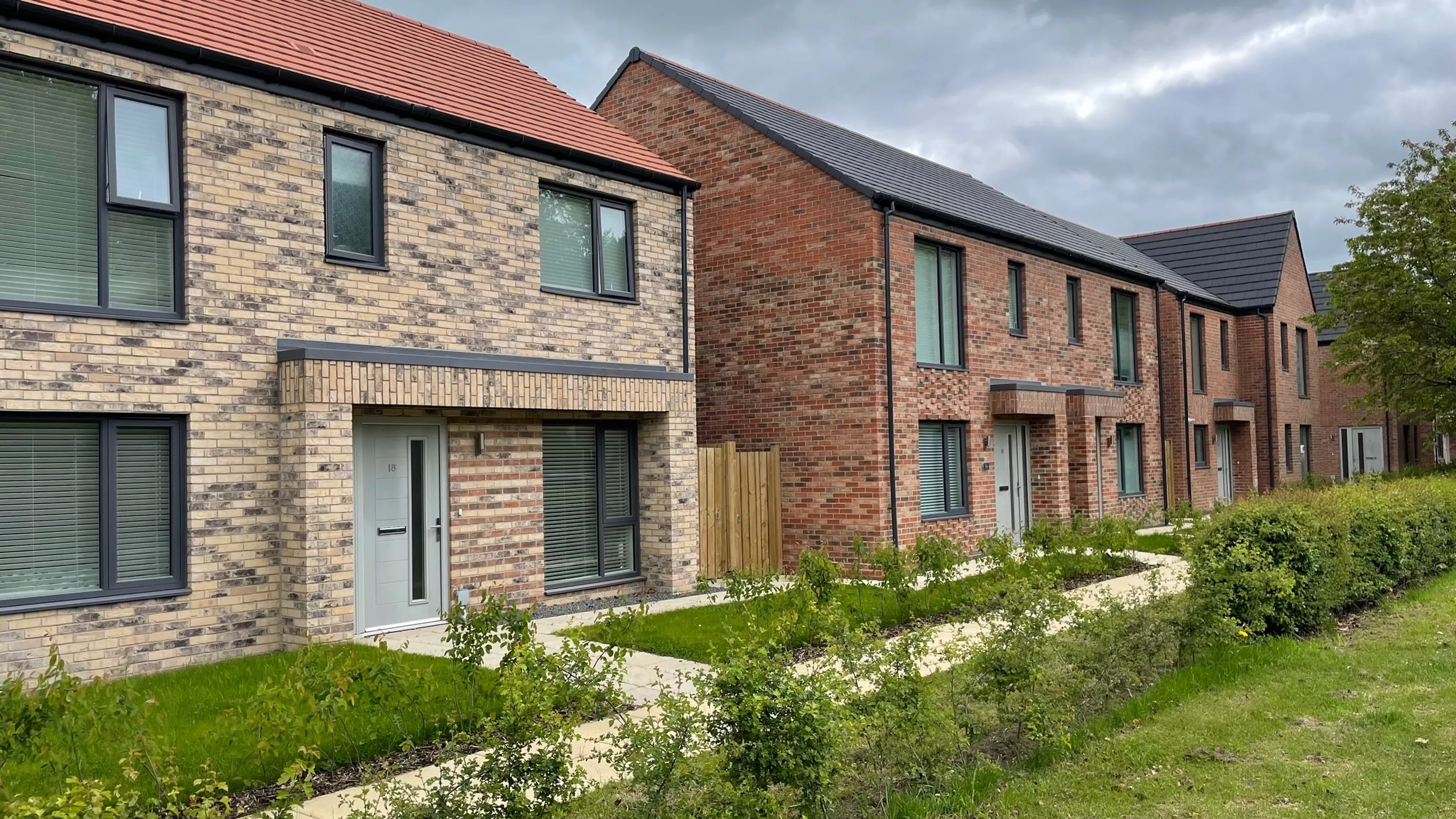 Award Win for Hamminkeln Place
The beautiful Hamminkeln Place for Livin has been declared Best Large Social Housing Development at the LABC Building Excellence Awards 2023 for the northern region.
The development, on Salters Lane, Sedgefield, brings affordable housing of exceptional design to the local community with 71 homes of 2, 3 , and 4-bedrooms set around an attractive open space. The site was previously a disused brownfield garage site but this has been transformed into a desirable place for people to settle and call home.
Constructed by developer Hardwick Homes (NE) and designed by P+HS Architects, the scheme has been nominated for several awards and repeatedly complimented by local councillors, stakeholders and occupants.
All regional winners qualify for the Grand Finals 2023 which will take place on Friday 19 January 2024. Good luck to all finalists!