Burneston Almshouses Shortlisted in Constructing Excellence Awards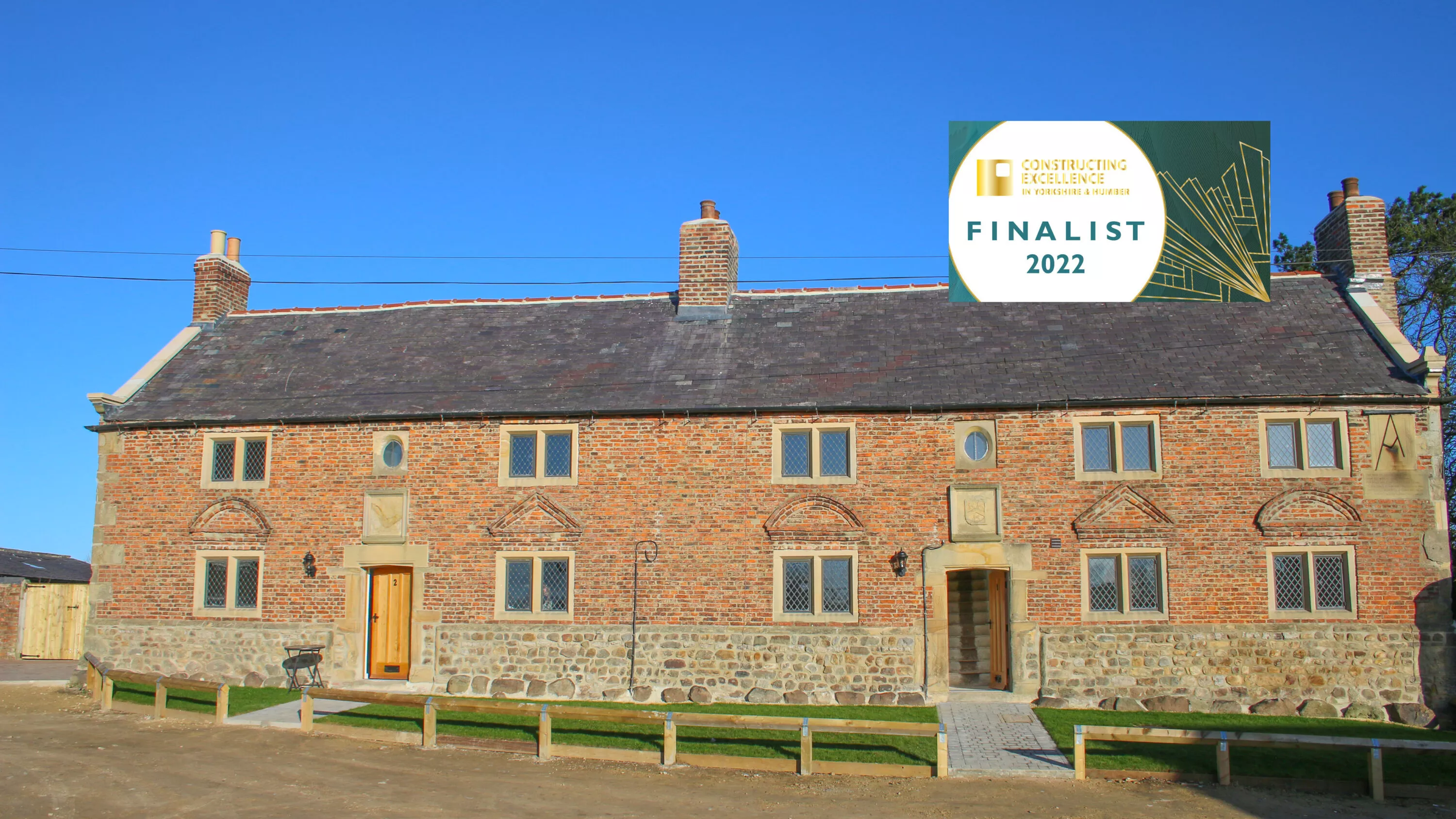 Burneston Almshouses Shortlisted in Constructing Excellence Awards
We are delighted to see Burneston Almshouses shortlisted in this year's Constructing Excellence Awards for Yorkshire & Humber in the category of Conservation & Regeneration.
This sympathetic restoration and refurbishment project has breathed new life into historic buildings to provide modern affordable living for local people.
The Almshouses in Burneston North Yorkshire were built in 1680 and established by Matthew Robinson, Vicar of Burneston, for poor and elderly residents in the area. Over time the buildings saw various alterations and changes in use, but over recent years had stood empty.
Proposals, led by the Matthew Robinson Trust in partnership with Broadacres, were to restore and refurbish the Almshouses and old school room, using a 'light touch' approach to sympathetically repair the fabric of the building and create a 'new' one-bed property alongside existing one and two-bedroom properties within the Grade 2* listed buildings. In addition, an adjacent former schoolmasters' house would be extended from an existing two-bedroom property into a four-bedroom family home.
The new homes are now let to people with a connection to Burneston village or surrounding area, a key requirement of the Matthew Robinson Trust and in line with the properties' original use and long history.
A great example of a small scale project delivering real community benefit. Congratulations to the team involved. #transforming lives
Matthew Robinson Trust, Broadacres, P+HS Architects, Moody Construction, Identity Consult, Fairhurst Construction