Five specialist housing schemes for older adults in Newcastle are underway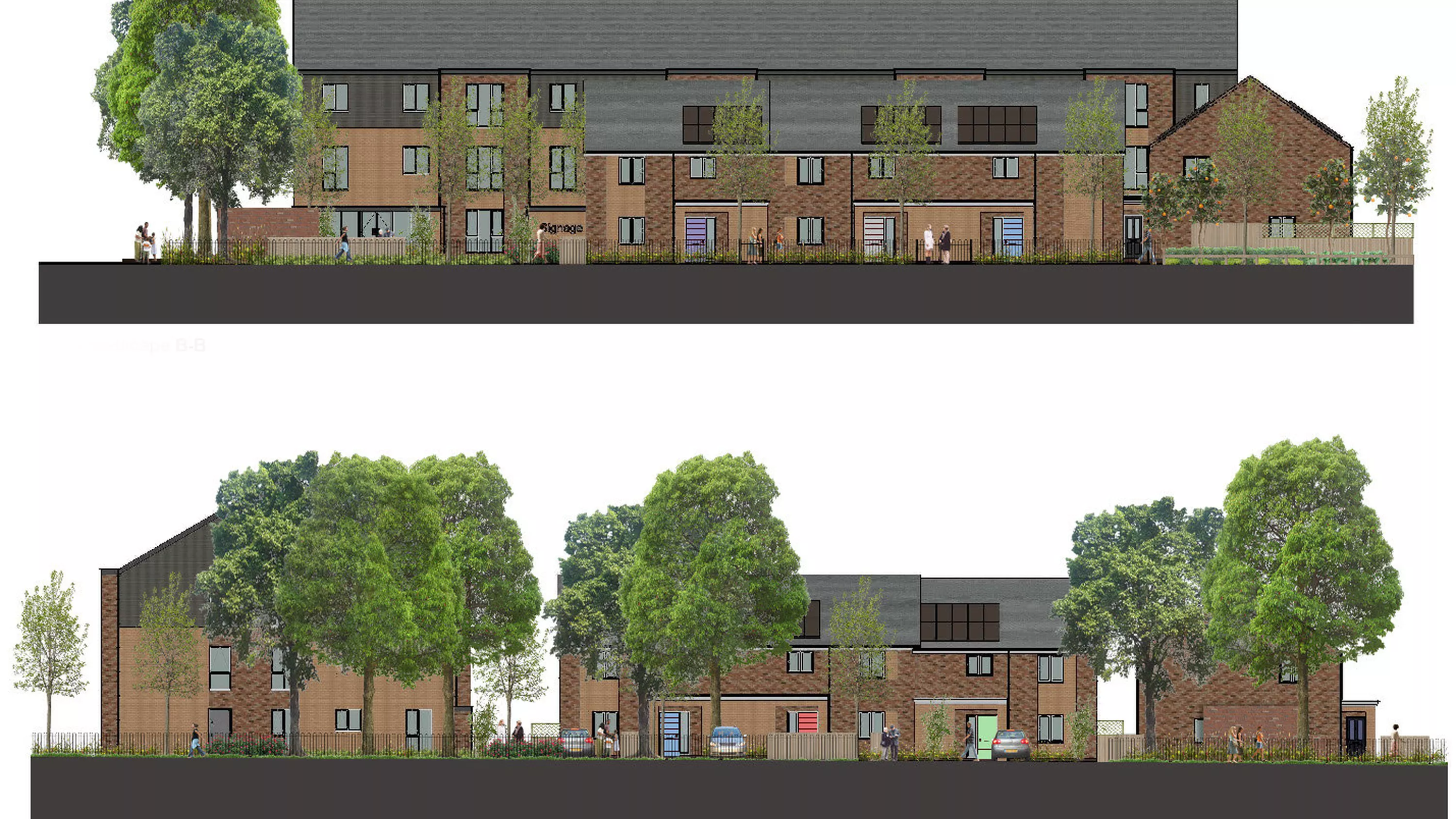 Five specialist housing schemes for older adults in Newcastle are underway
A £20M contract to boost Newcastle's housing stock has been announced. Tolent Living, working on behalf of Newcastle City Council's Fairer Housing Unit have begun work on three of five sites that will deliver much needed affordable homes in the region.
Tolent appointed P+HS Architects in Spring 2018 to develop design proposals for the five sites in Newcastle with planning applications to be submitted just 8 weeks later.
Associate Katie Shepherd who led the design team in P+HS's Newcastle office said: "The timescales were extremely tight for the required planning deadline but we had a great team and worked closely with the Fairer Housing Unit, Tolent Living, Billinghurst George & Partners, NCC's Landscape Department and NCC's Planning Department to achieve it. We were delighted when all five schemes were approved. We are now working on the next stage of delivery with a view to completion of all schemes by Spring 2020."
In total, 148 dwellings will be delivered over sites at Avison Street, Clumber Street, Coniston Court, Hillhead Parkway and Newbiggin Lane, with a mix of one and two bed apartments and Tyneside flats as well as two bed bungalows. The team drew on best practice guidance for older age living and consulted widely to finalise house type proposals and layouts tailored to each site. The Fairer Housing Unit were keen to provide a choice of housing designed to support independent living for residents' current and changing needs.
Mike Brown, Tolent Living commercial director said: "Tolent Living has a history of delivering quality housing across the North East and beyond. "We are proud to be part of an innovative housing delivery model with Waypoint and Newcastle City Council which will provide much needed, high quality accommodation for older people across the city." He added: "This project will run for two years and will bring employment and training opportunities to the area and provide real added social value to the City of Newcastle."