Fortis Quay Visit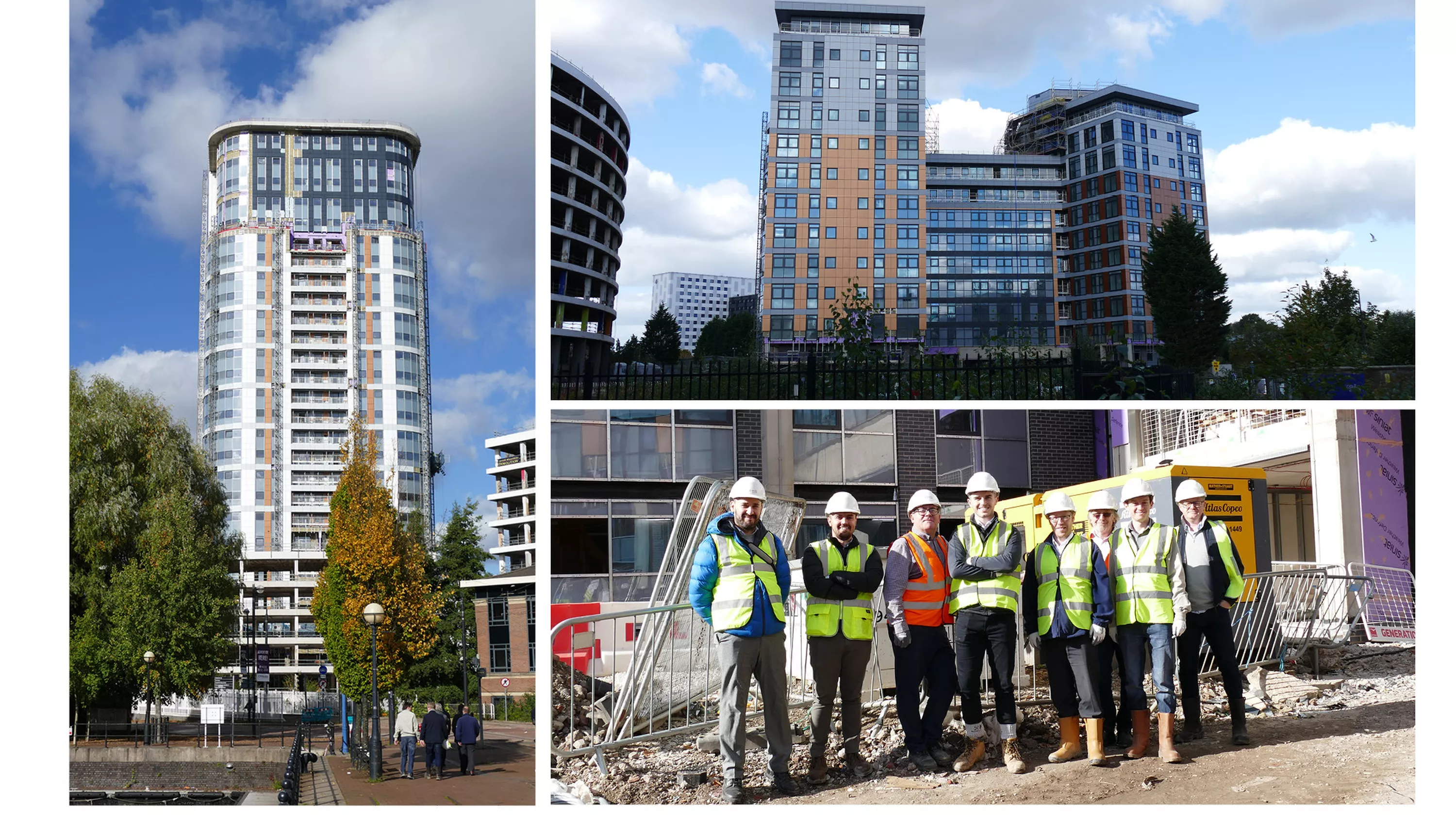 Fortis Quay Visit
Some of the Residential Team at P+HS Architects visited Salford Quays last week to see progress at Fortis Quay which includes one of our tallest buildings.
The Fortis Quay site is a £100M scheme located in the heart of Salford Quays, an area of Salford, Greater Manchester, near the end of the Manchester Ship Canal. Previously the site of Manchester Docks, it became one of the first and largest urban regeneration projects in the United Kingdom following the closure of the dockyards in 1982 and is now home to Media City, The Lowry, and The Imperial War Museum.
P+HS Architects are providing technical information for two residential schemes at Fortis Quay: Northill and Grapnell. The Northill tower is 28 stories high making it the second tallest building in Salford Quays. Due for completion later this year, it will provide 290 apartments.
Grapnel has 272 apartments over 13 storeys and is due for completion in 2022.
The remainder of the site has 2 existing blocks. Planning has recently been granted to demolish the 2 remaining blocks and 2 new apartment blocks are proposed. The completed scheme will provide 898 apartments.