Framework Appointment for P+HS Architects with NHS SBS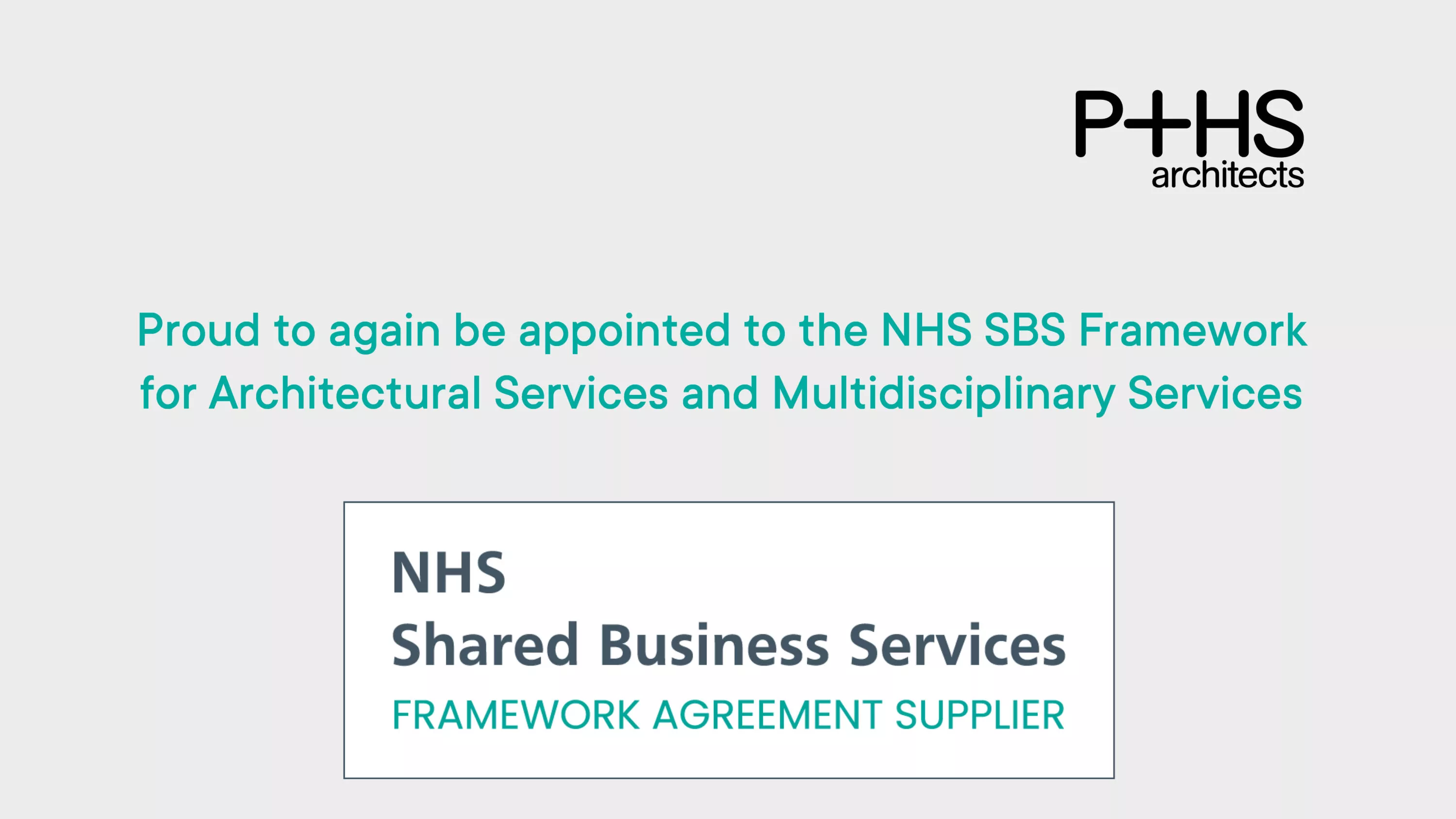 Framework Appointment for P+HS Architects with NHS SBS
P+HS Architects is delighted to be named as a supplier for the NHS Shared Business Services Healthcare Planning, Construction Consultancy and Ancillary Services framework agreement.
We are appointed for Lots 1 and 7: Architectural Services and Multidisciplinary Services respectively.
Director Cath Lake who led the successful bid said: "NHS SBS is a national framework agreement that enables a straightforward compliant route to market for professional services, and we've built successful relationships through its use over a number of years. With our re-appointment to the Framework we are looking forward to strengthening our existing relationships, forging new ones with public sector organisations, and together building more exciting projects that enhance lives."
Read more about how the framework can support organisations here