From summer Placement to Architect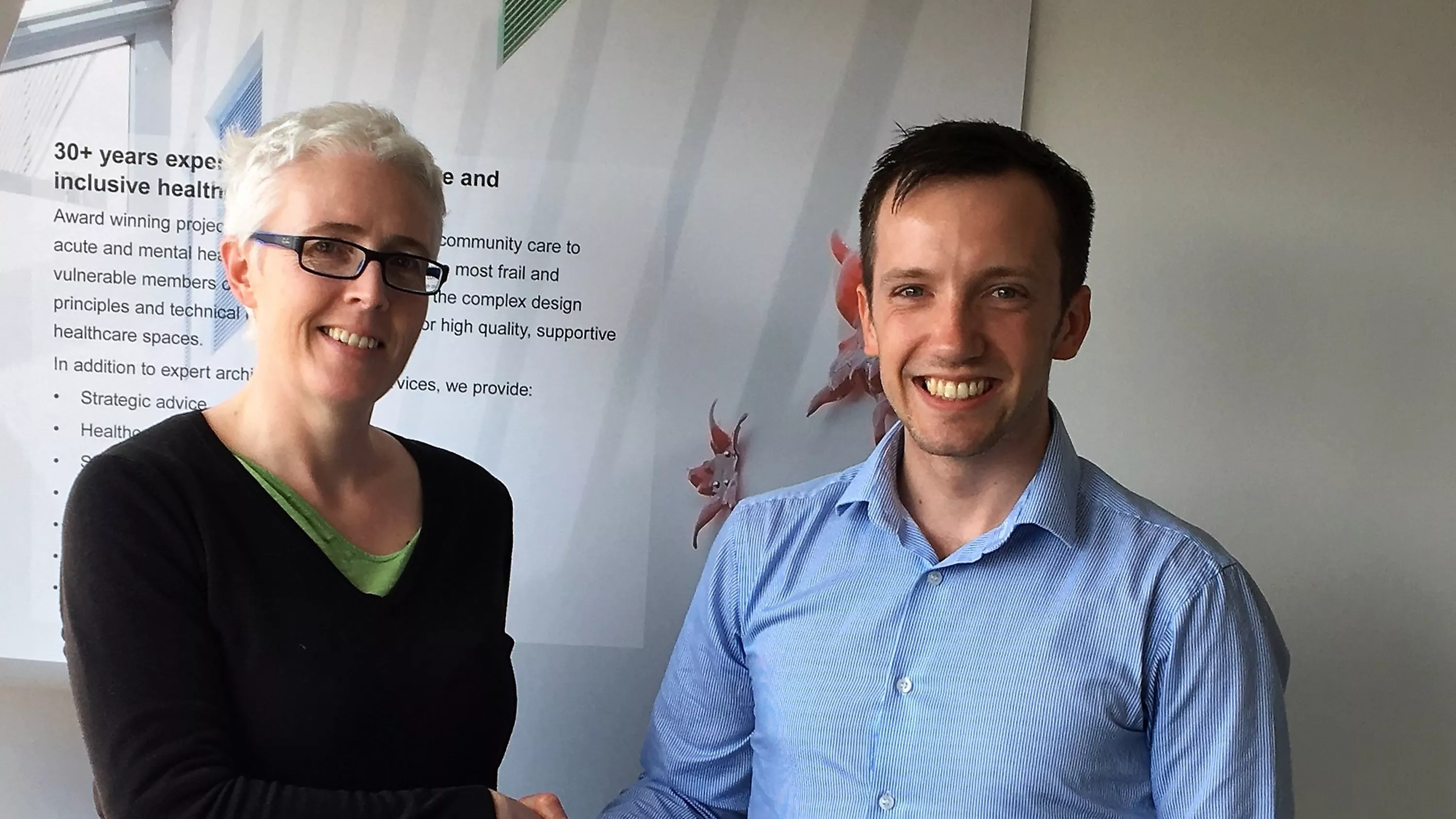 From summer Placement to Architect
We are delighted to be able to report yet another student success story. Hearty congratulations to Graeme Pratt on passing his Part III to become a fully qualified Architect.
Graeme first came to P+HS Architects on a Summer placement back in 2008, subsequently going on to study architecture at Newcastle University.
Over the years we have stayed in close contact with Graeme: initially providing valuable work experience during summer placements, prior to and during his undergraduate architectural degree. After his Part I work placement spent in New Zealand, Graeme returned to undertake his Masters part-time while continuing to work at P+HS and has now qualified with a RIBA Advanced Diploma in Professional Practice in Architecture.
We are thrilled that Graeme's 10 years' hard work has paid off and that finally, (subject to ARB approval!), we can add 'Architect' to his list of achievements.
Well done Graeme!
Image above: Director Cath Lake congratulates Graeme on his success