Healthcare Estates 2017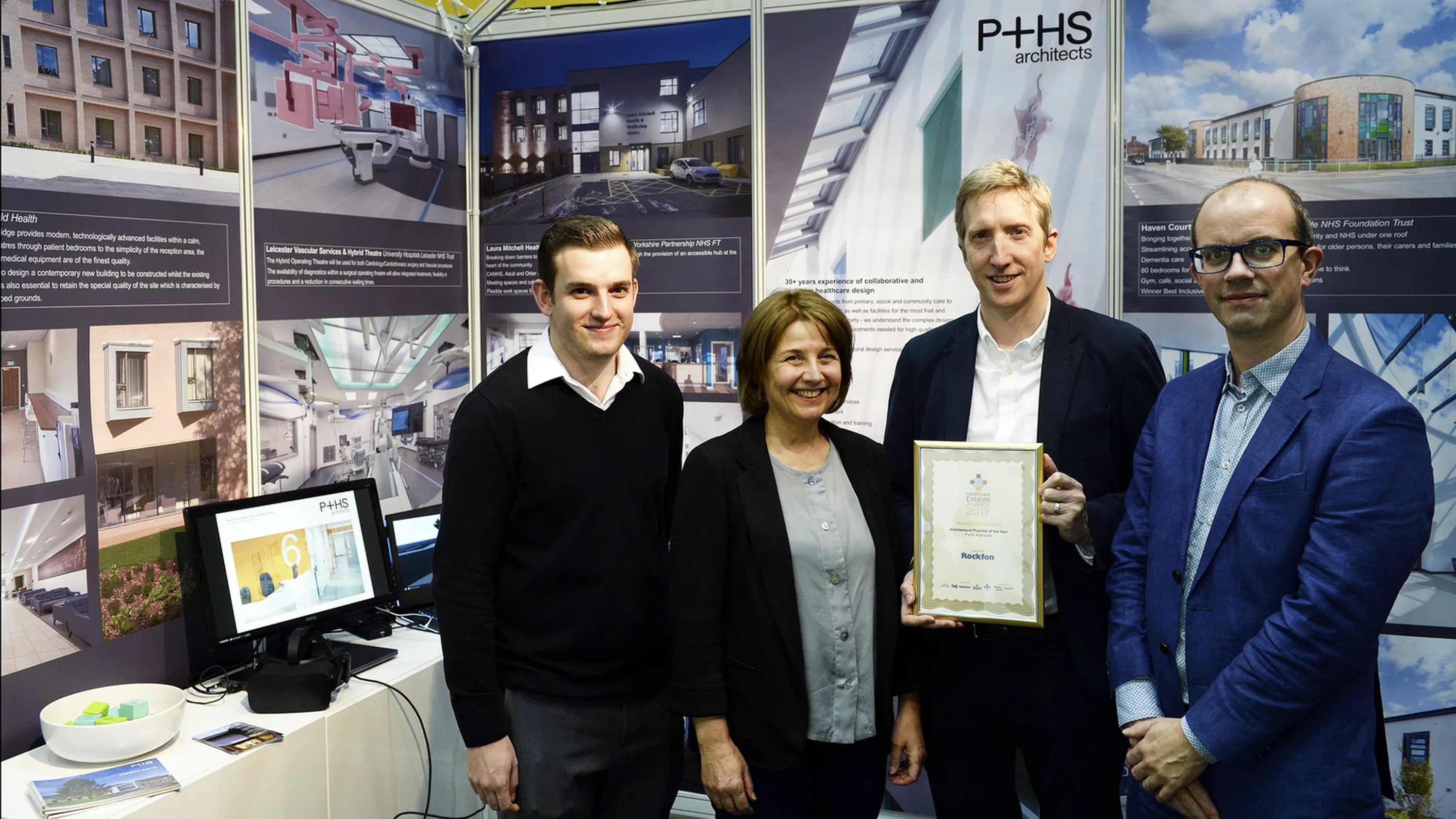 Healthcare Estates 2017
P+HS Architects had a great couple of days as an exhibitor at the hugely popular Healthcare Estates conference and exhibition in Manchester last week; our team thoroughly enjoyed meeting all the visitors to the P+HS stand. Tom and Shaun managed the VR demonstration brilliantly, guiding visitors through our immersive experience; walking (and flying!) around the model of the new Sir Robert Ogden Macmillan Centre. The icing on the cake was receiving Highly Commended as Architectural Practice of the Year at the HE Awards on Tuesday night, a very unexpected honour; thank you IHEEM and of course, congratulations to Stride Treglown who won the category.
Our MD Joe Biggs commented: "We had a great evening at the awards, generously hosted by Rockfon, and were delighted to receive a commendation from the judges. They particularly praised our recent work at Haven Court, a development that brings together social and NHS services to support the various challenges of older age: a truly collaborative project that's shortlisted for the Health Service Journal awards later this year. I'm extremely proud of our achievement at Healthcare Estates as it reflects the whole Practice; we have a fantastic team of talented staff across our three offices, all working to create better healthcare and housing. It's great to see their hard work recognised on a national stage."
All in all a great couple of days for P+HS Architects. Thanks to everyone who helped make it happen and to those who visited.