Improvements to Health Centre Close to Home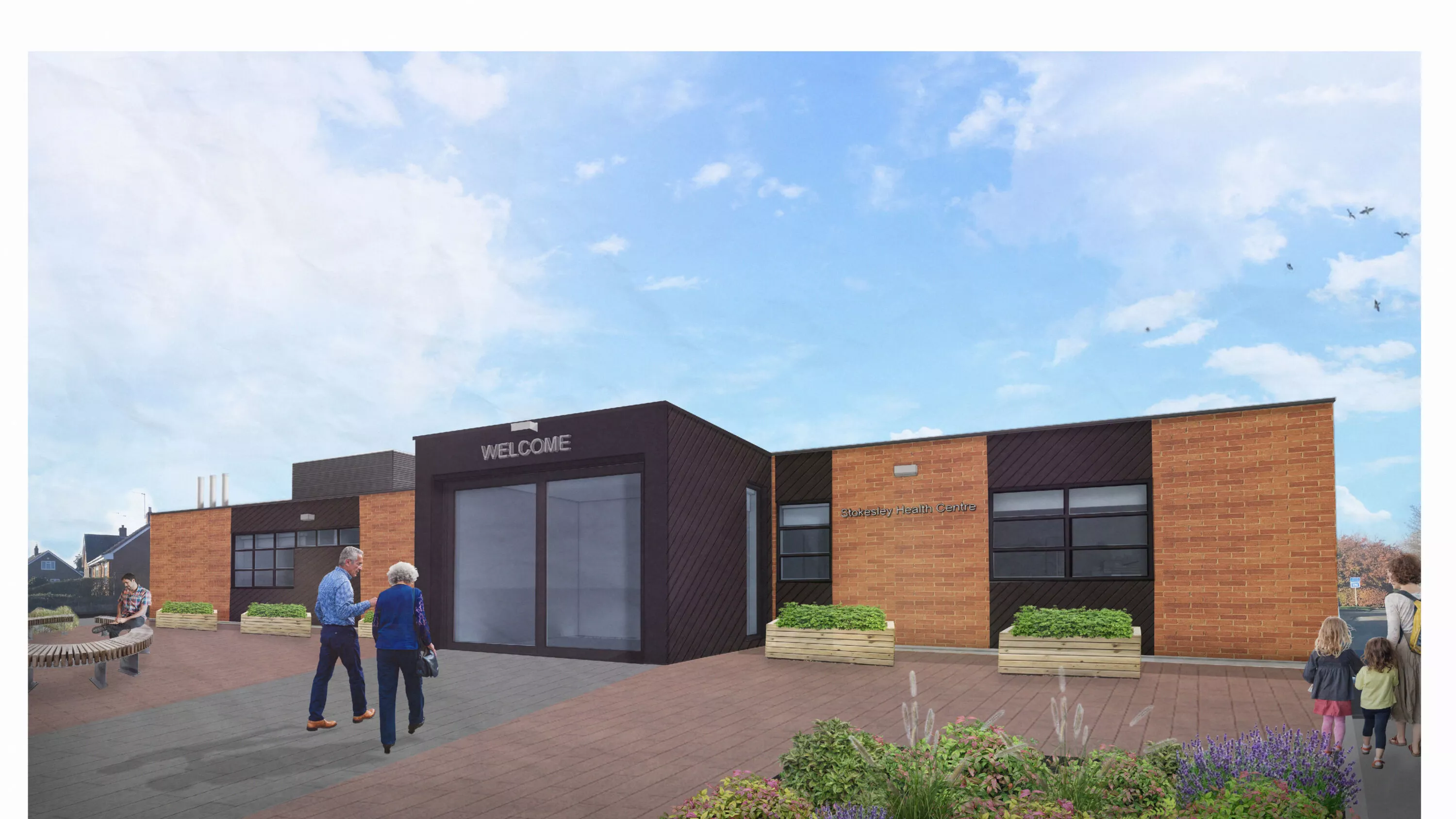 Improvements to Health Centre Close to Home
As a national practice, our healthcare teams work throughout the UK, so it's nice to have a project right on the doorstep of one of our offices.
P+HS Architects are working with Durham & Tees Community Ventures Ltd on a £1.9m redevelopment of Stokesley Health Centre in North Yorkshire. The NHS building was dated and in poor condition, unsuited to delivering modern healthcare services for an expanding patient list. Our team were appointed as Architects for the project to design and oversee Stokesley Health Centre's refurbishment and reconfiguration, bringing it in line with current healthcare standards and improving both functionality and the environment for patients and staff.
New proposals will see improvements to the internal layout, replacements to fixtures fittings and services, a new entrance lobby, and an increase in parking provision. The external fabric of the building is being improved too, creating a more modern and welcoming healthcare asset for the local community. Andy Lee, the Architect leading the project for P+HS said: "It is a pleasure to be working on a project so close to our Stokesley Office. I am looking forward to seeing the transformation of this local facility and the benefits created for the wider community."
Works are currently on site, with contractor Acomb Construction phasing works to minimise disruption to GP services. For the duration of the works, Community healthcare teams have temporarily relocated from the building until the new and improved facilities are completed in Spring 2022.
Partners in the project include the site's landlord, NHS Property Services, NHS North Yorkshire CCG and the GP practice in residence, Dr Duggleby and Partners. Wendy Balmain Director of Strategy and Integration at the CCG said, "This project has grown from successful partnership working and will deliver an improved experience for everyone who uses the Health Centre, as well as excellent healthcare from premises fit for the 21st century."