Another MCIAT success for P+HS Architects' Technical Team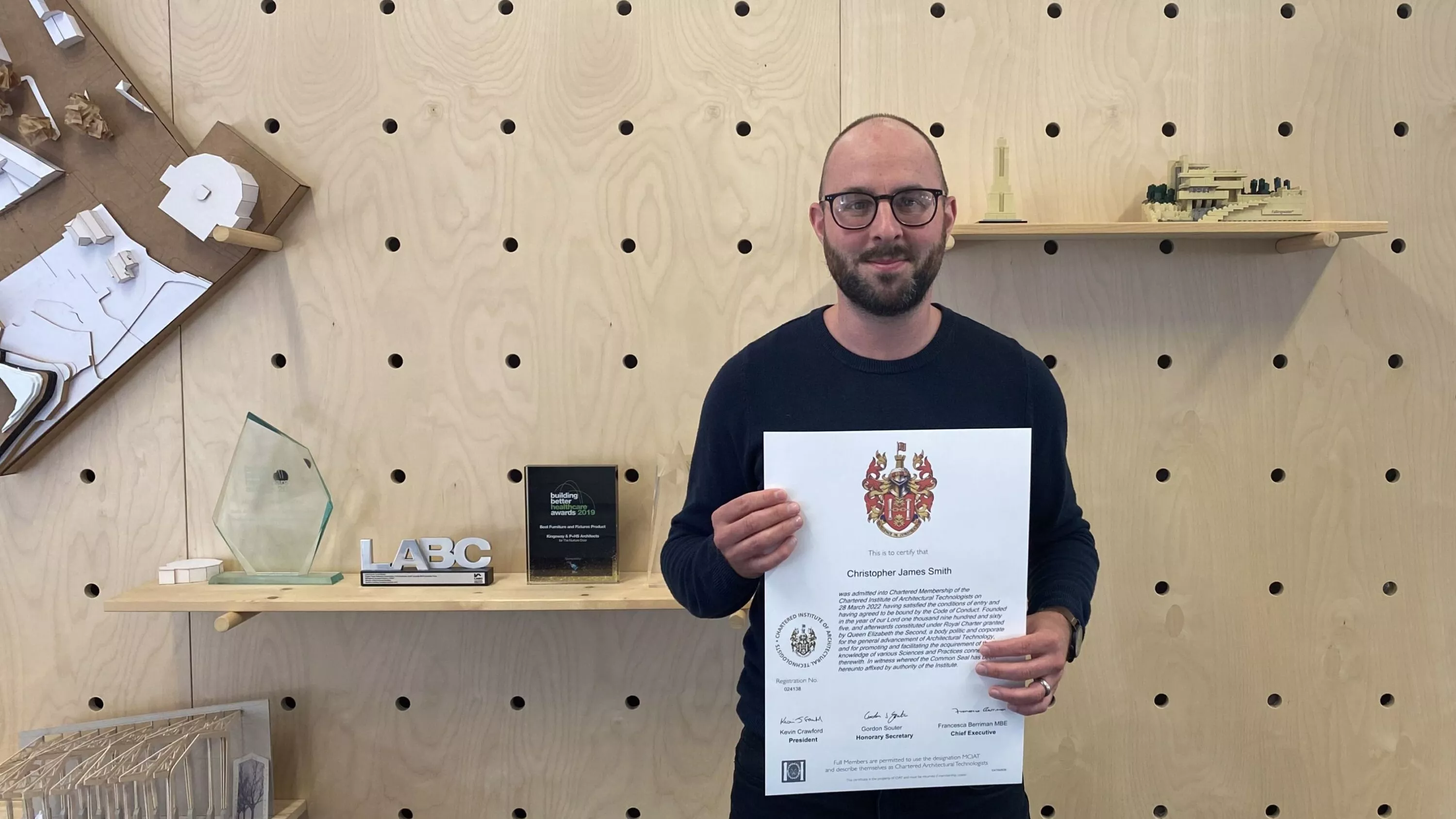 Another MCIAT success for P+HS Architects' Technical Team
Another member of our brilliant technical staff is celebrating after receiving their official certificate from CIAT.
Chris Smith from our Newcastle office was notified of his MCIAT accreditation several weeks ago but has been waiting for the formal certificate to arrive before sharing his success. Huge congratulations to Chris for all the hard work in submitting his MCIAT application and subsequent success at interview; all on top of the day job. Great news Chris, congratulations!
The MCIAT accreditation indicates Chartered Membership of CIAT and is a globally recognised standard of excellence, benchmarking an individual's experience and professionalism. Chartered Architectural Technologists, (MCIAT or FCIAT), are qualified to offer design services and manage projects from inception to completion. They lead the technological design of a project; forming the link between concept, innovation and realisation. You can read more on what it means to be a Chartered Architectural Technologist on the CIAT website.