New Day Treatment Centre Opens at The Freeman Hospital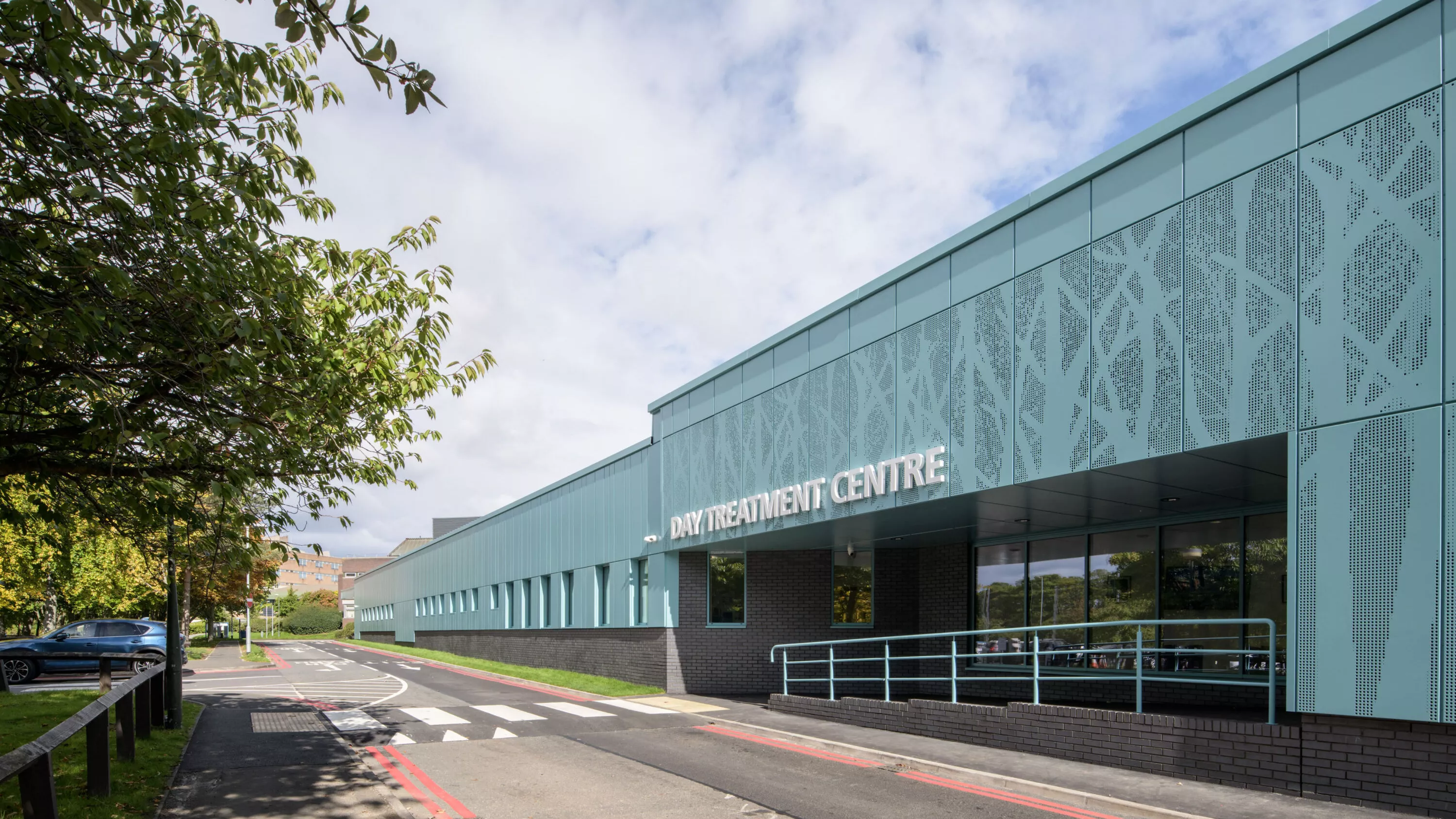 New Day Treatment Centre Opens at The Freeman Hospital
From car park to completion in under 38 weeks, the Freeman Hospital's new Day Treatment Centre opened this week for Newcastle Hospitals NHS Foundation Trust.
The facility will provide thousands of operations and procedures to tackle waiting lists caused by the pandemic, and as a 'self-contained' resource, its operating theatres will be unaffected by emergency admissions or winter pressures, so that appointments will rarely need to be rearranged.
The 3,250 sqm building includes four state-of-the-art operating theatres, pre-op areas, recovery and discharge bays and is designed specifically for the treatment of day case patients.
This extremely fast-tracked project required P+HS to work full time with the client's clinical team over an intense two-week period to develop the brief, prepare concept designs and establish an initial outline proposal for approval. The design team then worked with main contractor, Robertson Construction, to develop the design information and allow a rapid start on site to achieve the construction timescales. Robertson's Director Martin Westgate said "From a blank sheet of paper to carrying out the first operation it was less than 12 months. This was an incredible team effort by all concerned and huge credit must go to Derek Shepherd and his team at P+HS Architects."
The centre was officially opened this week and staff were clearly delighted with their new surroundings commenting on the spaciousness, light environment, and state of the art facilities. One staff member said "I love the space, the natural light – windows we can see out of, and the storage! You can really tell that people from here were involved in the design"
The first patients are set to be welcomed on Friday 30th September.
Thanks to Jill Tate for spending time photographing this beautiful building for us. We will be sharing more of her images in the coming weeks.