New Home for Saville Medical Group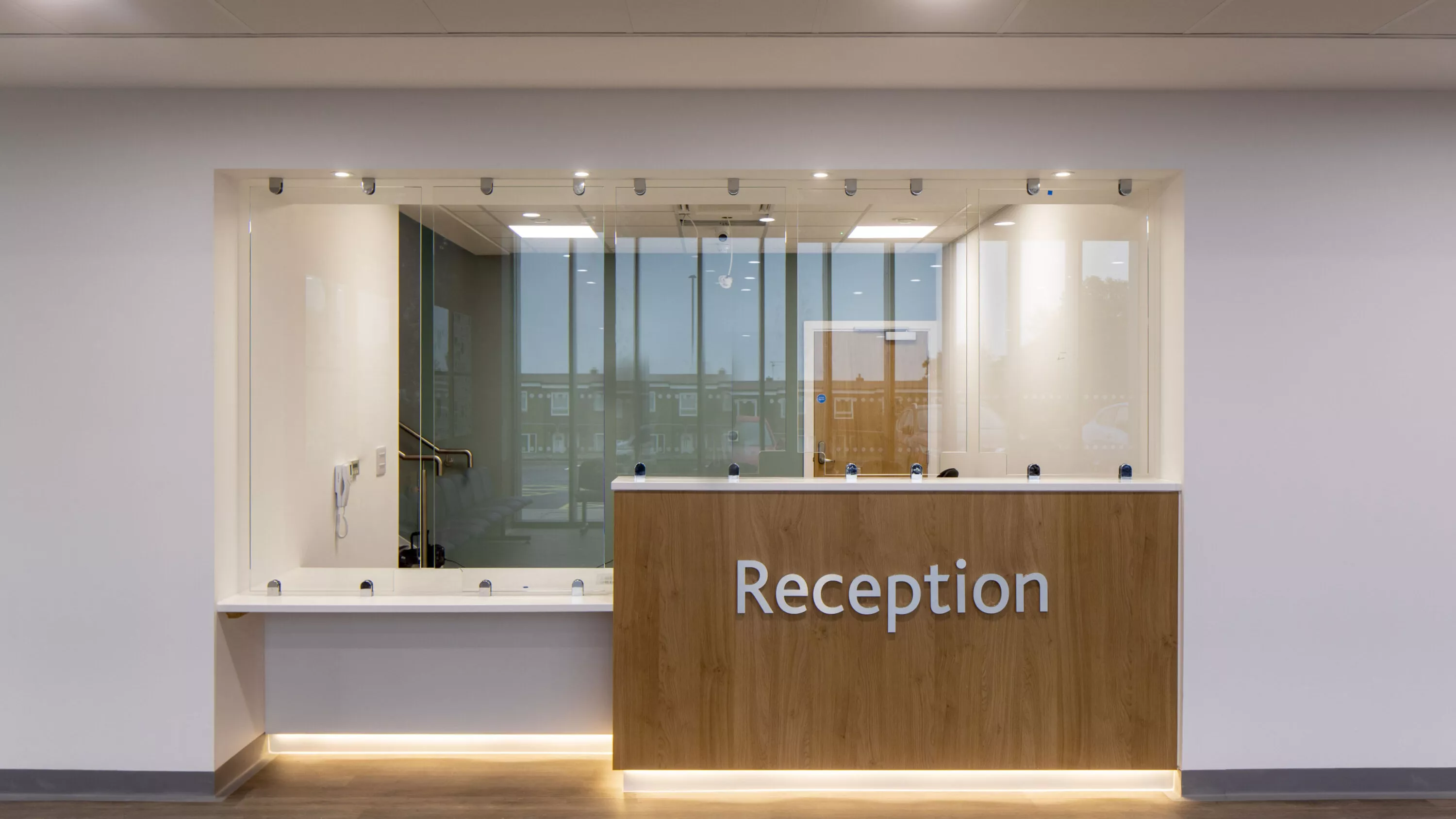 New Home for Saville Medical Group
A bright and contemporary building for the largest GP practice in Newcastle/Gateshead's CCG has been completed. Saville Medical Group's new premises have created extra capacity for a growing patient list and accommodation for a wider range of clinical staff and services within a modern, high-quality environment to support future healthcare needs.
The scheme is well located in the Newbiggin Hall area of Newcastle, close to local amenities and well connected for pedestrian access, cycling, car and public transport: it is also close to the old surgery ensuring continuity of service for existing patients. Facilities include a dedicated staff training area, new administration space, 30 car park spaces and secure cycle parking. There is a generous and light waiting area, good staff facilities and 18 new clinical rooms (consulting and treatment suites) all designed flexibly to latest NHS guidance. Signage and wayfinding are clear and simple making the building welcoming and easy to use. The design incorporates natural ventilation and daylighting strategies with further energy efficiencies created through roof-mounted solar arrays and an all-electric heating design.
Led by healthcare development specialists Assura and designed by P+HS Architects, plans for the new scheme were unanimously approved by Newcastle City Council back in July 2020. Since then, contractors Tolent have worked with the team to construct the building, successfully delivering it within the planned timeframe despite the challenges of a global pandemic.
Seeing the new building completed, David Nicholson, Practice Manager, said: "Every member of staff who has been in the building is blown away by it and the Practice has had a huge timely morale boost after the rigours of both the pandemic and the pingdemic. It is a fabulous building that will serve our patients and staff so well."
Images provided courtesy of Assura