New Library and Community Hub at The Centre @ Burnholme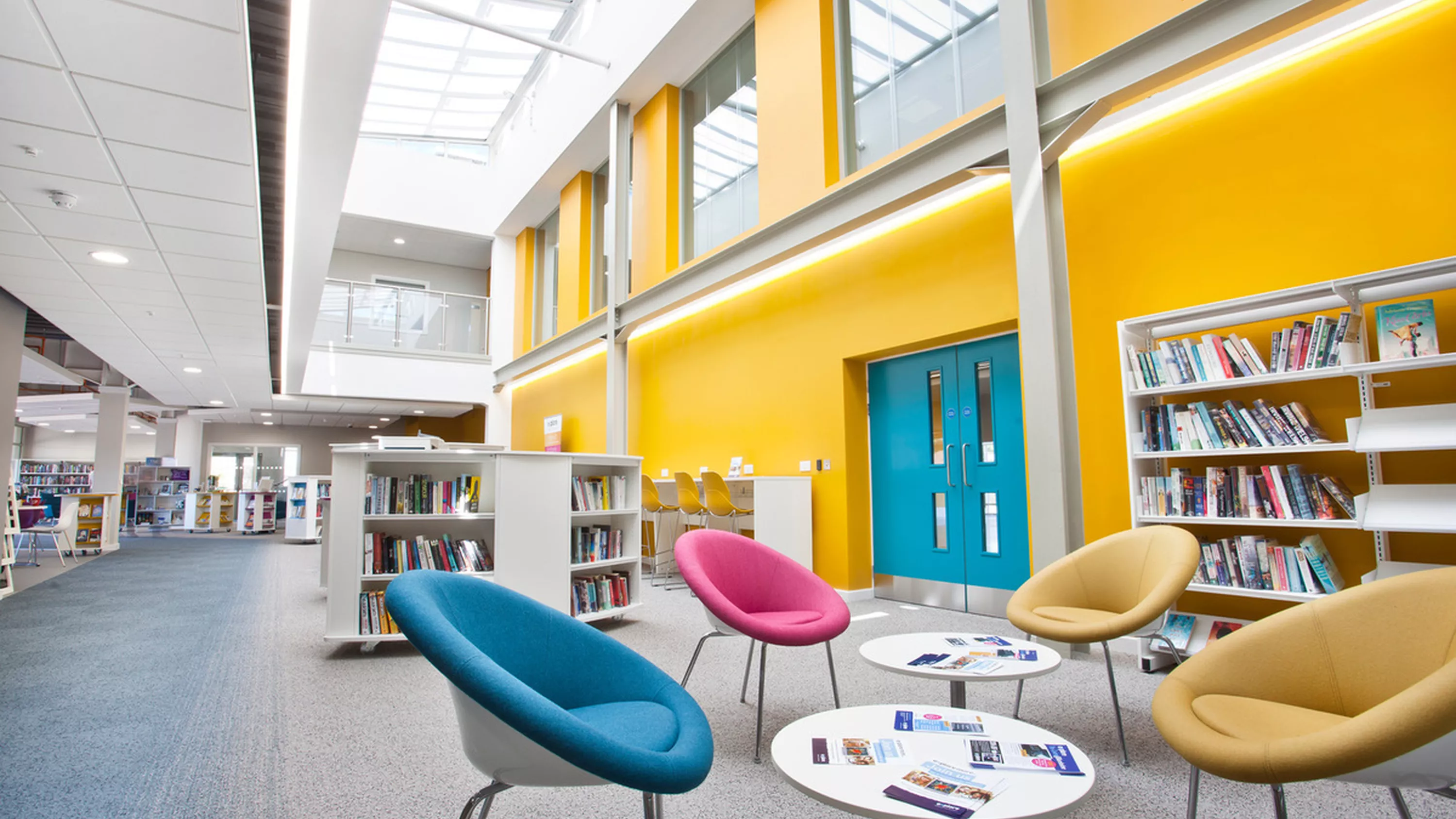 New Library and Community Hub at The Centre @ Burnholme
Thanks to Sewell Construction for this first glimpse inside the new library at the Centre @ Burnholme that has just opened to the public.
There is so much more than just a library here, with a reading café, learning spaces, local history service, free wifi and internet, lending and reference library as well as space for community groups. Also on site are Burnholme Nursery; Tang Hall SMART - clubs and activities to the local community and to the wider York area; Activity Base services for adults living with a learning disability; and York Community Church.
We were appointed by Sewell Construction and worked closely with the design team, City of York Council, and representatives from the community to deliver this fantastic community resource which will act as hub for the wider future development of the former school site.
Congratulations to all involved!