New Pathways Keeping Staff Safe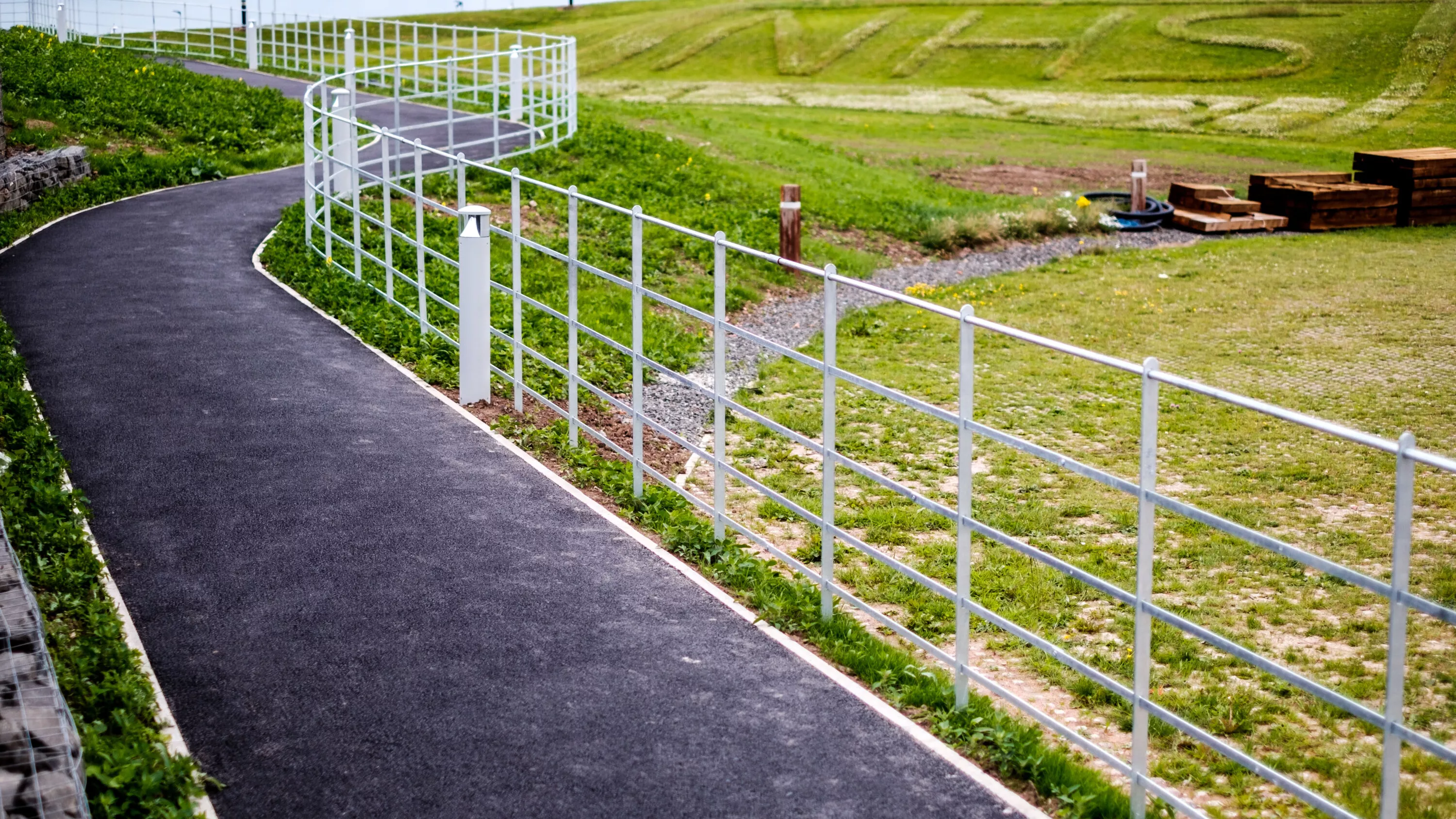 New Pathways Keeping Staff Safe
Northumbria Healthcare run a dedicated Specialist Emergency Care Hospital at Cramlington in the North East. As part of the robust review of the hospital in line with Covid-19 measures, it was felt that separate entrances would be beneficial from staff and patient safety perspectives and to assist with the staff safety around the site.
The new routes provide safe and secure access into the hospital from the staff car park, providing a new high level path to the front door and a secondary path that runs to the staff entrance allowing separation between staff and patients arriving at the hospital.
Our work began at the start of lockdown in March and was completed by early May. The new pathways run alongside existing garden areas and provides pleasant views as well as safety and security and will bring great benefit for the staff and patients of this busy facility moving forwards.