New Plans for Integrated Health Hub in Castleford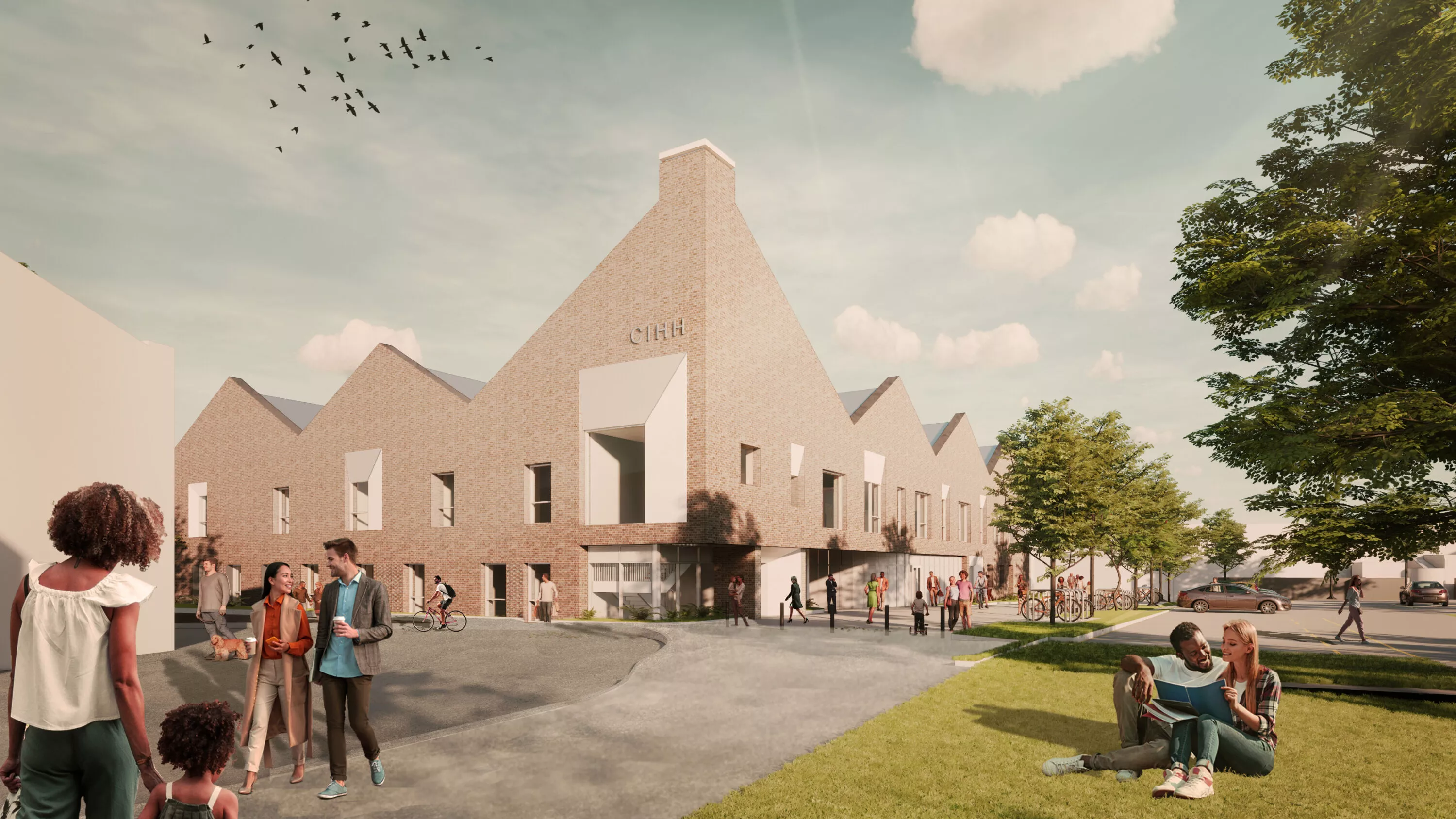 New Plans for Integrated Health Hub in Castleford
P+HS Architects has been working with Community Ventures on proposals for an exciting new primary healthcare scheme that will help in addressing Castleford's long-standing health inequalities. If approved, the scheme will provide a modern accessible new building designed to support community wellbeing and encourage collaboration and integration of services.

Proposals are to construct a new Integrated Health Hub on the site of a public car park next to the existing 1970s health centre and re-provide parking on the site once the old building is demolished. The two GP practices and NHS services currently operating from the centre will be joined by a third local practice and Local Authority services to create one integrated healthcare hub.
In brief, the two storey building proposes clinical accommodation for three GP practices and a shared urgent treatment suite at ground floor level. The first floor provides for shared administration spaces and staff facilities as well as accommodation for services from Mid Yorkshire Hospitals Trust (Podiatry, Dental, and District Nurse) and open plan office space for Wakefield City Council. A pharmacy is prominently positioned at the entrance to the site.
Plans for CIHH have been shaped in close consultation with stakeholders and careful consideration given to the needs of all building users. In particular, the team have worked together to challenge traditional layouts in response to Covid. For example, the risks associated with a full and infectious waiting space were highlighted as a poor and outdated solution that could be improved upon.
Natural light and fresh air are an integral part of the overall design. The heart of the building is a central, open, green courtyard providing a safe and welcoming point of arrival for visitors. There is space for seating and interaction and visitors may choose to wait here or in an area off reception where sliding glass screens maximise natural ventilation, light and views outside. Each GP Practice has its own distinct identity, with separate entrances all clearly visible from the courtyard. There are alternative exits from the GP practices to minimise potential transmission of infection.
A single corridor loops around the plan offering potential for future flex between practices, and potential for clinical integration. The potential for a shared Urgent Treatment Suite offers the ability to cater for 'planned' and 'unplanned' treatment. Planned treatment would be via the GP practices whilst unplanned treatment (such as patients presenting COVID symptoms) would be via the UTS and a separate access lobby. This would minimise transmission of infection between able and more vulnerable patients.
Mid Yorkshire Hospitals Trust (MYHT) services are located at first floor level alongside the building's administration spaces. Shared staff areas- staffroom/ kitchen, lockers, change, meeting rooms and toilets are available for all users to share, minimising duplication throughout the building and creating opportunity for cross over between services.
Due to its central location with good pedestrian links and proximity to bus and rail services, the new building is ideally placed to support sustainable transport. The car park includes electric car charging points and secure cycle storage.
The prominent location within the town also offers a great opportunity for the building to be the catalyst for further future development which will enhance the location and the gateway to the town centre as part of Castleford's Strategic Regeneration Framework.