P+HS Architects are celebrating another success for one of its students.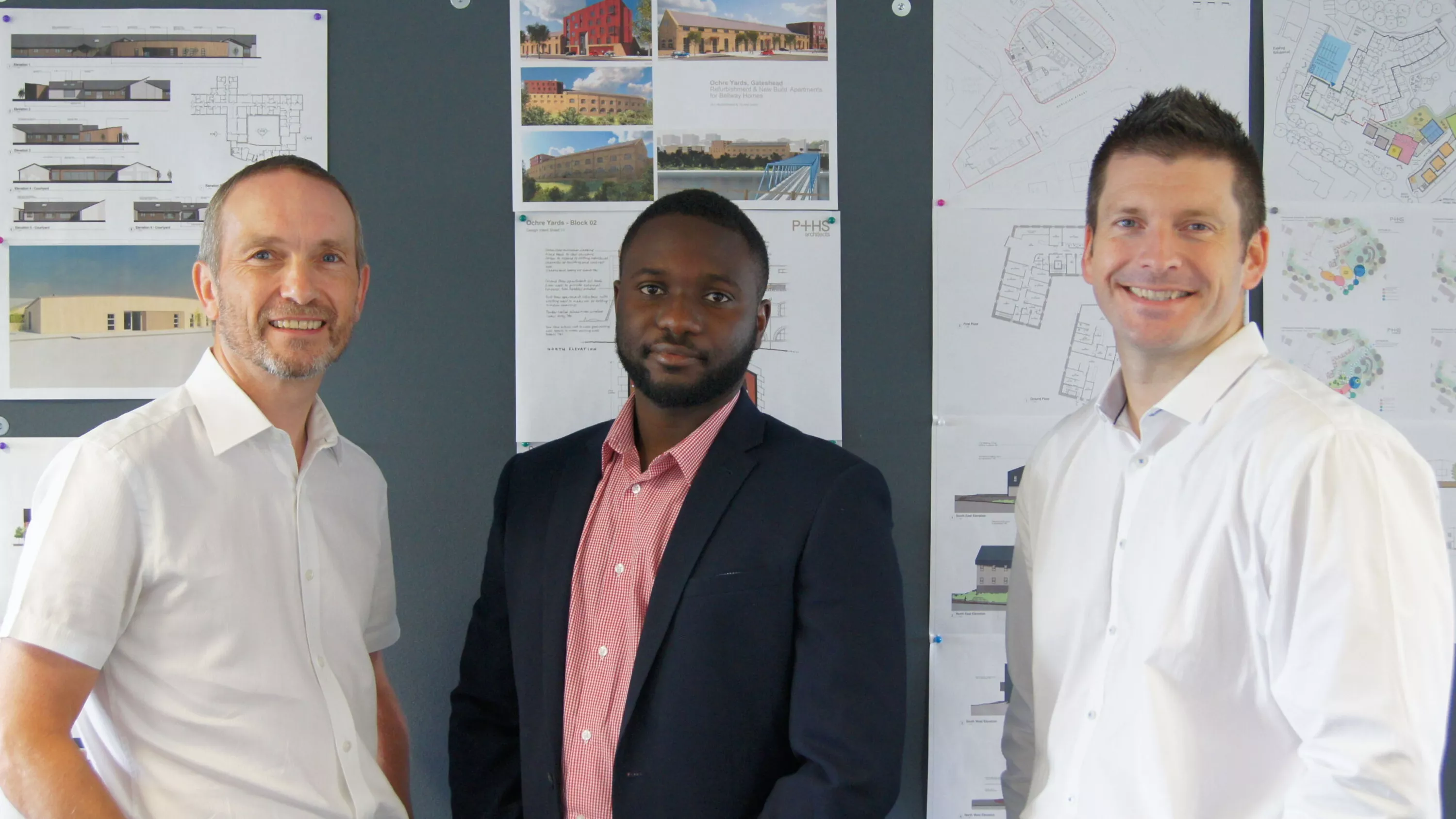 P+HS Architects are celebrating another success for one of its students.
Watson Joseph who has joined our Leeds team during a year out from academic studies at Leeds Beckett University, has been shortlisted for CIAT's 2018 Student Awards in Architectural Technology (Project). His university end of year project, a new HQ for Citu, was chosen by CIAT to compete at the award finals in London later this year.
Technical Manager Pete Stead commented: 'It is fantastic news to see one of our team nominated for the AT Awards as a student finalist. The nomination is richly deserved and represents the hard work and additional effort undertaken by Watson to further develop his technical skills.Supporting our younger members of staff and the wider student community is integral to the core values of P+HS, by keeping close links with CIAT / Leeds Beckett University and undertaking additional mentoring we recognise the importance of assisting the next generation of technical stars reach their true potential! Well done Watson on the nomination and best of luck for the Awards final in London later this year!'
Watson's scheme, conceived as a catalyst for sustainable development, considers air quality, adaptability for changing climate and the promotion of biodiversity. He set a target of 98% renewable materials to minimise the carbon footprint and reflect the client's ethos, selecting a timber frame building system to integrate with the client's own wall structure "Energy Efficient Timber Framing System". The scheme also incorporates generous green space to support well being and biodiversity. Watson took inspiration from various sources including Roman amphitheatres for the building form, and Architect Christopher Alexander's thoughts on the purpose of architecture 'to encourage and support life-giving activity, dreams, and playfulness'. Watson said 'I pushed my own boundaries to incorporate the semi circular theatre design. The space within hopes to emotionally nourish and create genuinely happy emotions amongst the occupiers and visitors alike'.
Images: Above: L-R P+HS Technical Director Adrian Taylor with Watson Joseph and Technical Manager Pete Stead. Below: image form Watson's winning project