P+HS Architects Inspiring More Students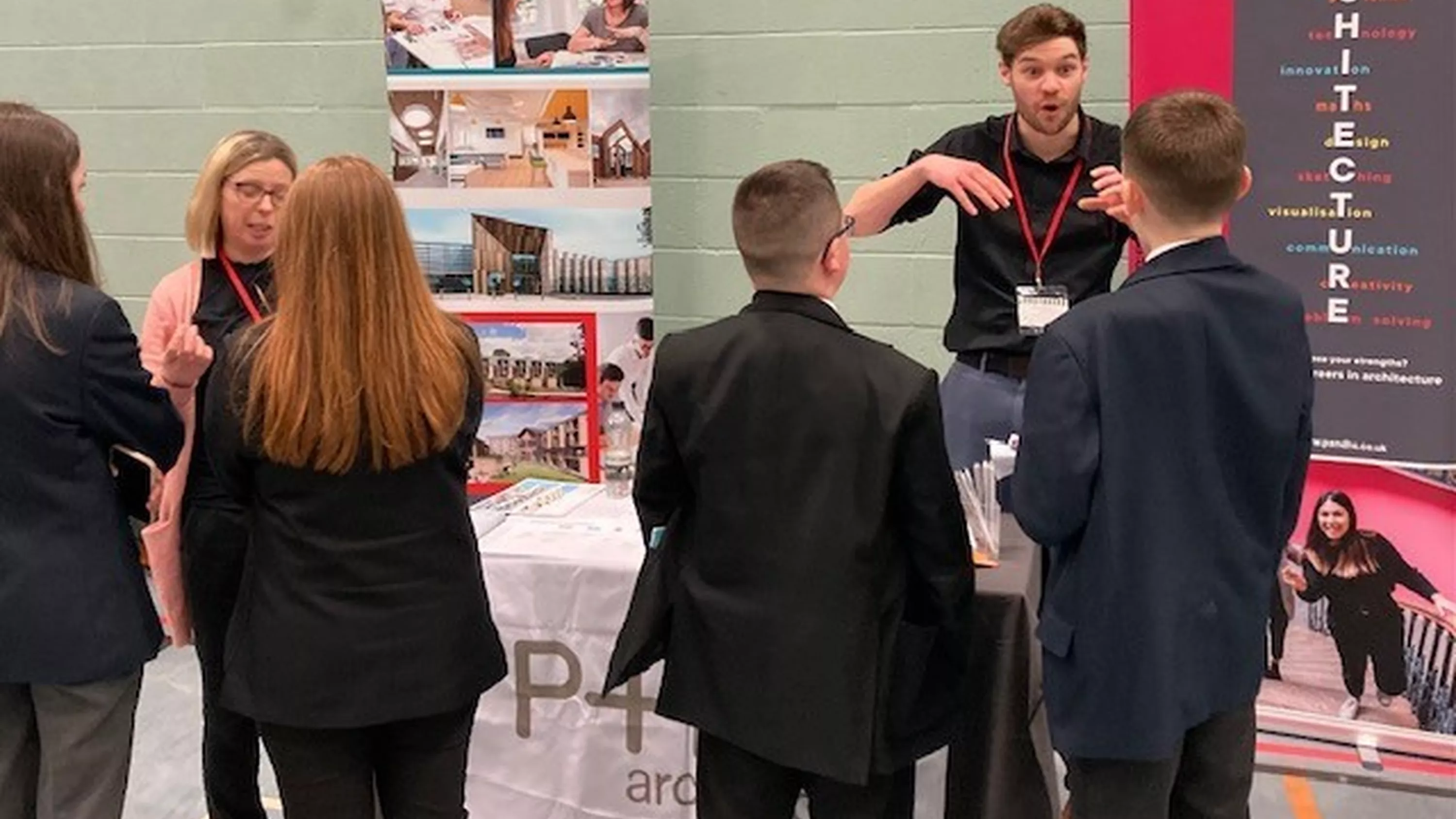 P+HS Architects Inspiring More Students
Some of the team from P+HS have been out and about inspiring the next generation to consider careers in Architecture.
Clare and Michael spent an afternoon with students at Rye Hills Academy at a careers fair today. Clare said "Its always interesting to go along to these events and talk to students about career options. Many young people are unaware of the wide range of employment options available at practices like ours. People don't need to focus on architecture or technology; they may want to pursue a career in administration, marketing, graphic visualisation or accounting and it's great to open young people's minds to the range of options out there. There are more routes into the profession nowadays as study centres acknowledge the high cost of traditional models of learning and the benefit of on the job training. We currently have 18 young people at various stages of training across our three studios, most of whom combine study with practical work, and a salary!
Today has been a huge success with plenty of engagement from interested students. Who knows? Some of them may well have a job here someday.