P+HS Architects Staff Appointments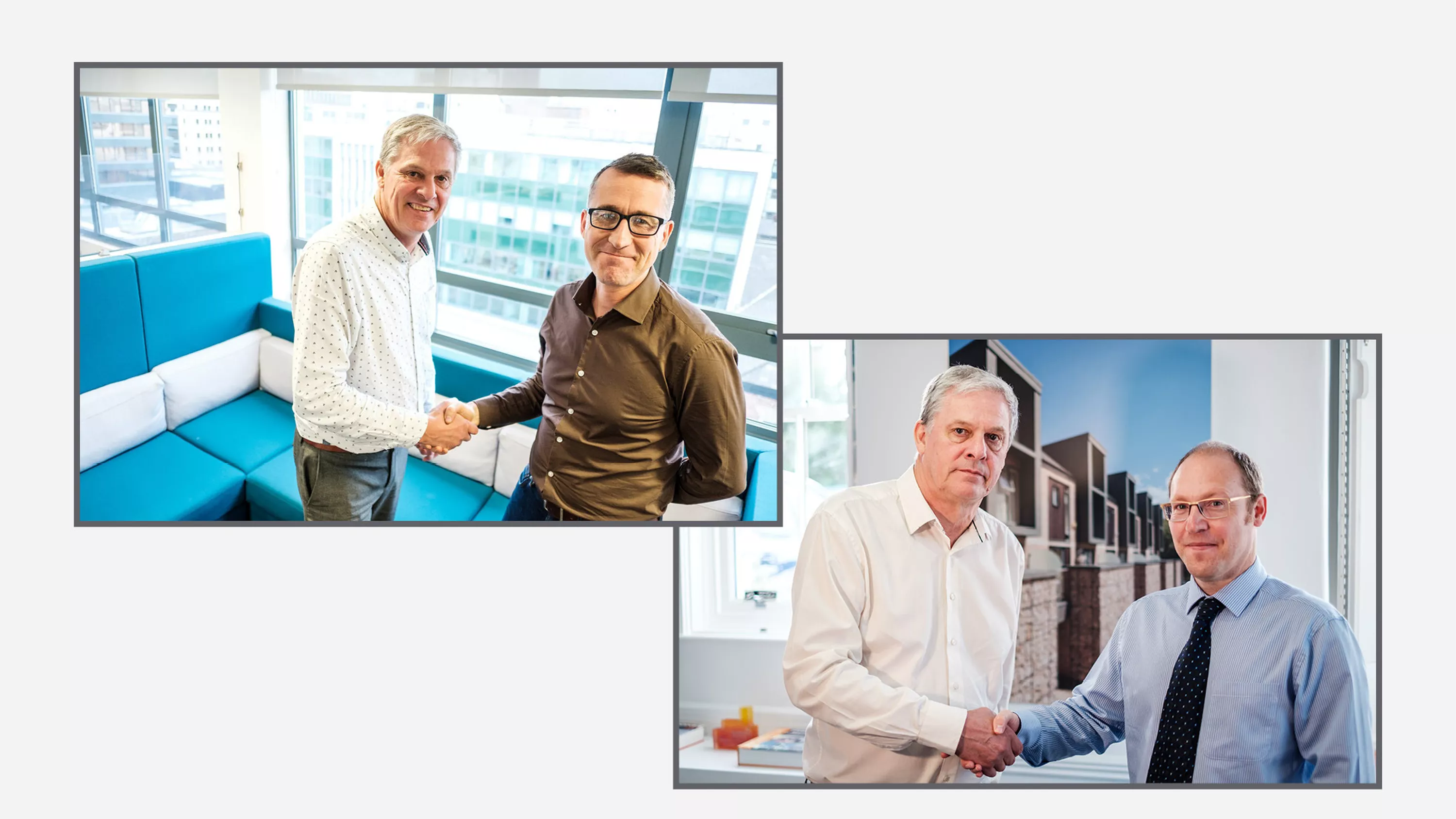 P+HS Architects Staff Appointments
October sees the start of our financial year and with that often comes news of new appointments or staff news. This year MD Chris Dennis announced key appointments for two of our longest serving staff.
Steve Jordison takes on the role of Associate and James Gordon, an Associate since 2012 moves to the post of Associate Director.
In his message to staff, Chris said: "You will all know Steve and James well and appreciate the depth of knowledge they bring to the practice. These appointments continue our aim to both grow our own quality staff and to ensure succession within P+HS Architects.
Steve has been at P+HS for over 20 years and has tirelessly delivered numerous residential schemes of differing levels of complexity for the practice. He will continue to head up the technical delivery of the residential projects, for our developer and RP clients from our Stokesley office. Steve will remain our go to man for his outstanding knowledge on technical issues and on all things residential.
In his new role he will continue to develop existing relationships with several of our most demanding clients ensuring high quality at all times. He will also be responsible for developing the shape and efficiency of our technical delivery, whilst continuing to mentor many of our rising technical stars across the offices.
James has been with P+HS for 17 years and was one of our first employees in the early days of the Leeds office, he has been instrumental in leading on the design and delivery of many of our most successful acute healthcare projects. As a senior member of the P+HS healthcare team he regularly represents the practice, speaking at Healthcare conferences and leading Healthcare bids to secure new projects and new clients.
James also leads on quality assurance, working alongside senior team members to continually improve our methods of working and our accreditation. James is a Healthcare lead and also a key member of the P+HS sustainability group, overseeing our response to the climate emergency.
His new position as Associate Director will further strengthen the company and enable James to support the practice at board level, providing a positive influence to help shape P+HS in the years ahead."
Congratulations to Steve and James on their promotions, the whole practice wishes you well in your new roles!
Image above: MD Chris Dennis welcomes James Gordon (top left) and Steve Jordison (bottom right) into their new roles.