P+HS Architects Fundraising for Mind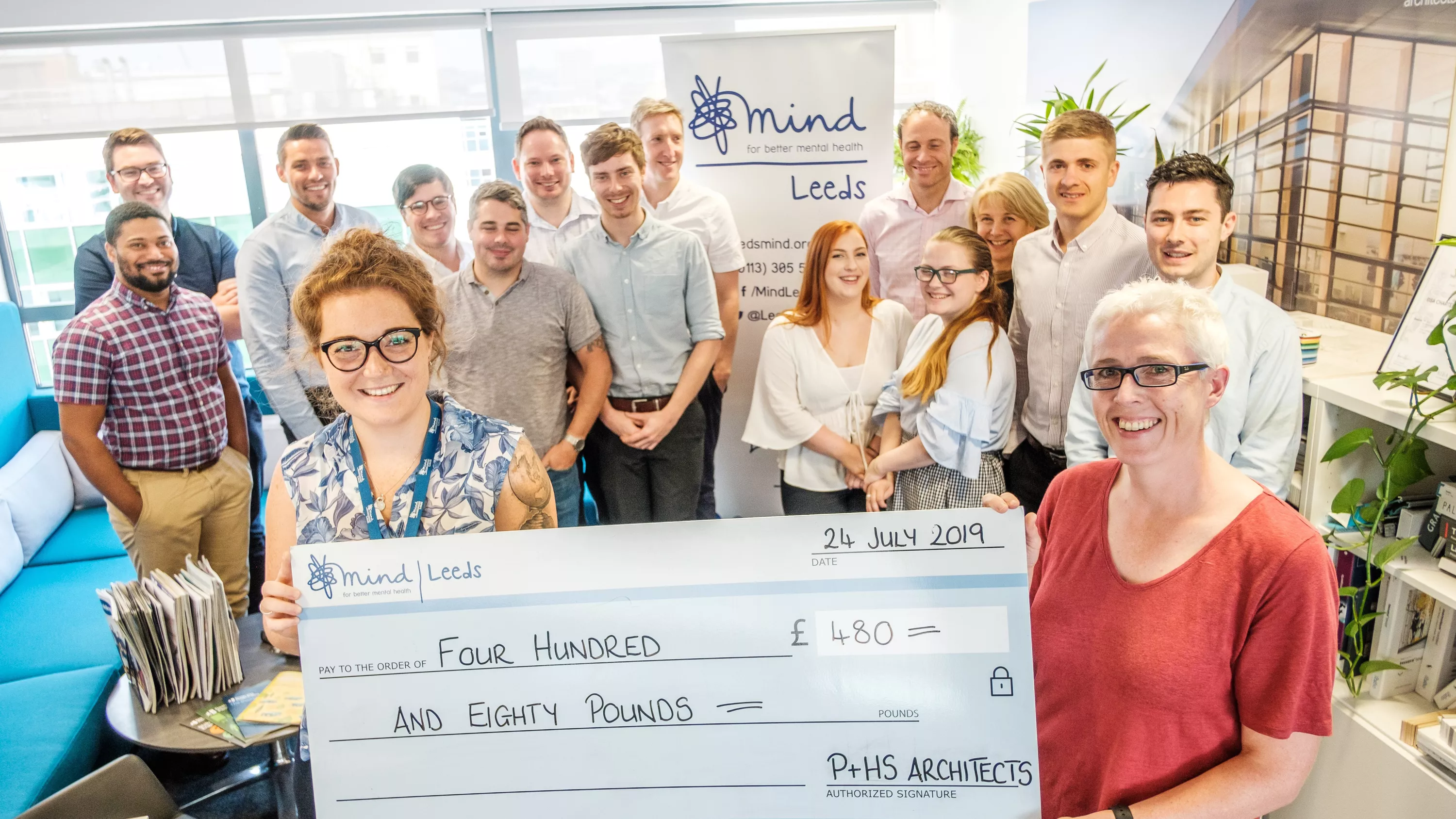 P+HS Architects Fundraising for Mind
Our team have been fundraising for the Leeds branch of mental health charity Mind.
Today we welcomed Charli Brunning from Leeds Mind to draw a raffle we've been running across all our offices. Our wonderful staff raised an amazing £480 to support the charity's work of providing mental health support in the Leeds area.
The raffle prize, a Nespresso coffee machine, was generously donated by Kingsway Group.
Kingsway create products for particularly demanding healthcare environments and P+HS recently teamed up with them to develop a concept door-set. Our design, titled 'Nurture', included plants, a whiteboard panel for personalisation and mood lighting to communicate emotions. You can see more on the Kingsway blog.

Huge thanks to Kingsway, our generous staff who bought raffle tickets and Leeds Mind for the great work they do. And the winner? Katie Shepherd from our Newcastle office; congratulations Katie!