P+HS Field Team for Charity with Business Fives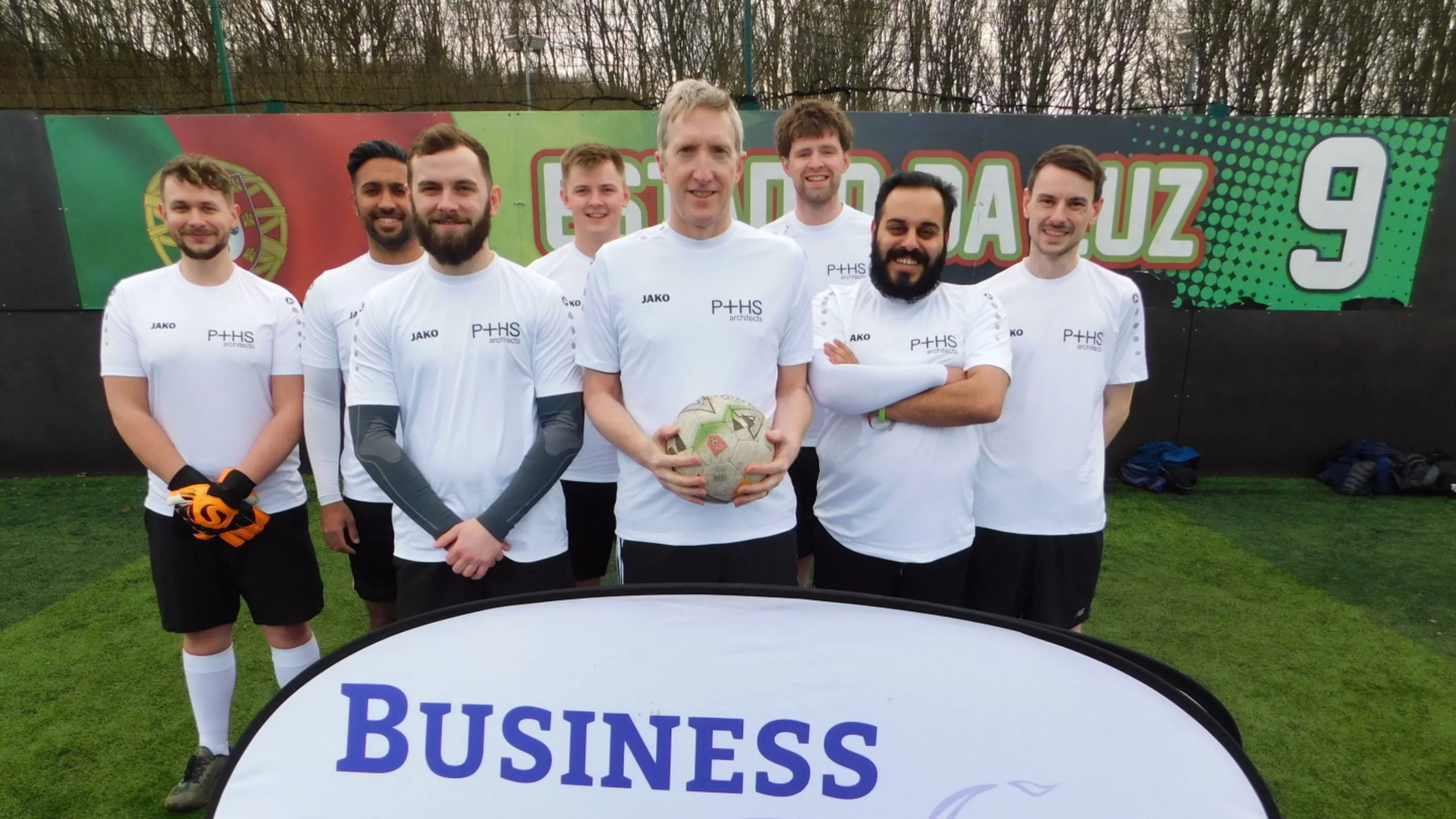 P+HS Field Team for Charity with Business Fives
A team from P+HS Architects' Leeds office took party in a Business Fives Charity football tournament recently.
Business Fives bring regional businesses together to connect, network and raise money for charity. Our Leeds team elected to raise funds for Simon on the Streets a charity that helps the homeless community and vulnerable people in Leeds, Bradford and Kirklees, working directly with people on the streets, building relationships and providing practical and emotional support.
The Leeds Team, headed by Phil Bentley, was composed of: Banaris Iqbal, Callumn Beattie, Dan Bertenshaw, Haroon Mahboob, Joe Clark, Joe Davenport and Oliver Garside.
The Team performed valiantly through three group stage matches and one round of the tournament's knock-out stages. Unfortunately, the office didn't bring home the trophy (this time), however all the team thoroughly enjoyed their day and were keen for a rematch next year.
The tournament successfully raised more than £1,500.00 for various charities in the region, a triumph on it's own. Congratulations to everyone involved! #Teamwork #Enhancinglives