Perioperative Care Suite Nearing Completion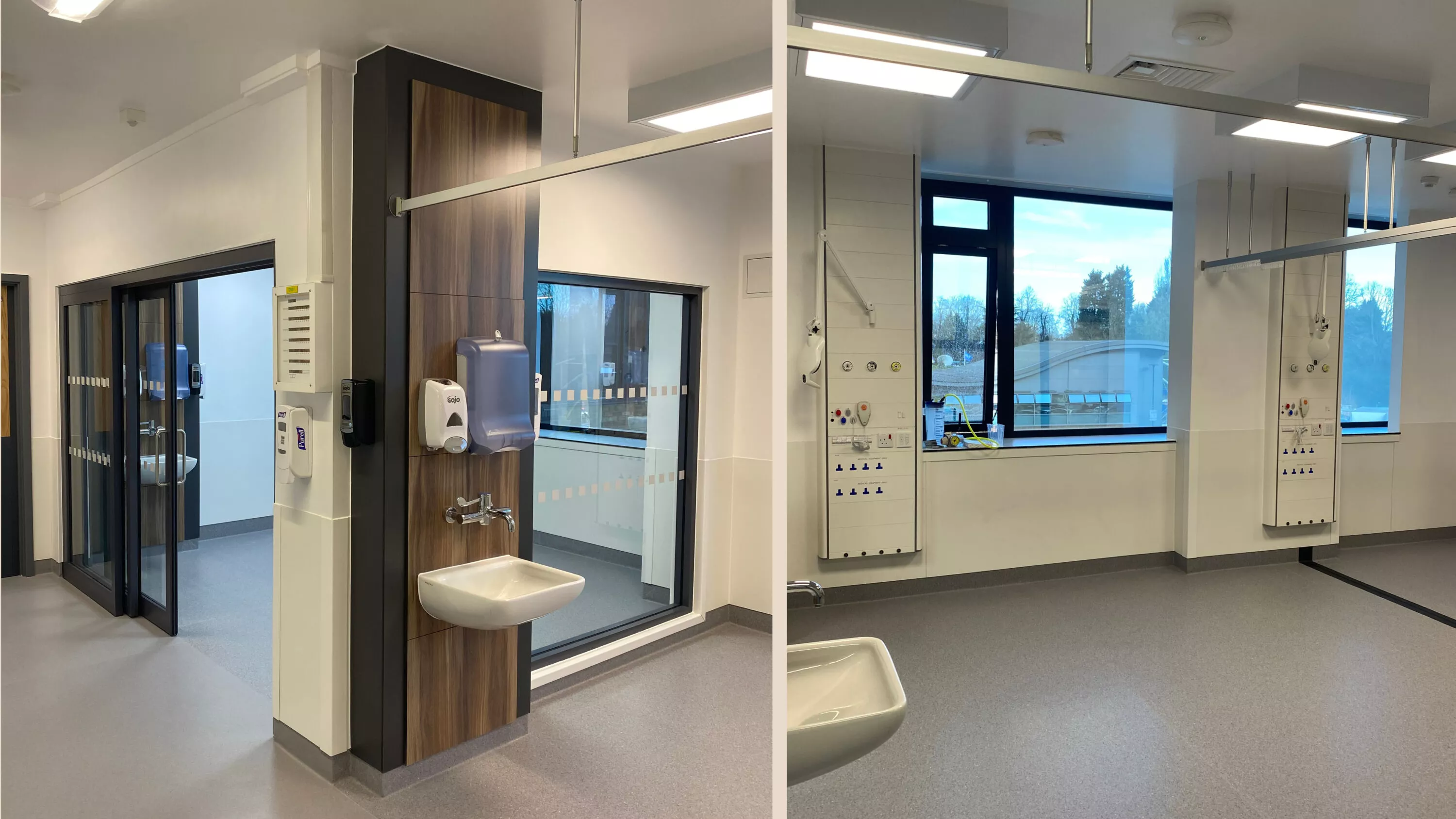 Perioperative Care Suite Nearing Completion
A new Enhanced Perioperative Care (EPOC) facility has been handed over to Nottingham University Hospitals Trust.
The scheme is the refurbishment of an existing ward at the Queen's Medical Centre site, providing 4No EPOC (Enhanced Perioperative Care) bed spaces and support accommodation as well as supplementary training spaces and offices. Construction was phased to minimise disruption within the busy hospital and 24th March saw phase 2 completed as contractors Beaufort Construction handed the facility over to the Trust. The third and final phase (trolley waiting bay and offices) is expected to be finished in the next two months.
Perioperative care is growing in importance as the population ages and the number of patients with more complex needs, increases. But what is it?
The Centre for Perioperative Care (CPOC) defines Perioperative Care as: "the integrated multidisciplinary care of patients from the moment surgery is contemplated through to full recovery. Good perioperative care should improve patient experience of care, including quality of care and satisfaction with care, improve health of populations, including returning to home/work and quality of life, and reduce the per capita cost of healthcare through improving value".
CPOC say: "Around 10 million patients undergo surgery annually in the UK. For most patients surgery is a success, both in terms of the procedure itself and the care before and afterwards. However, the population is changing and so must our services. There are 250,000 patients at higher risk from surgery and this number is set to rise. We believe that collaborative and efficient perioperative care is the route to effective and sustainable surgery."