Planning Approval for Affordable Homes in Newcastle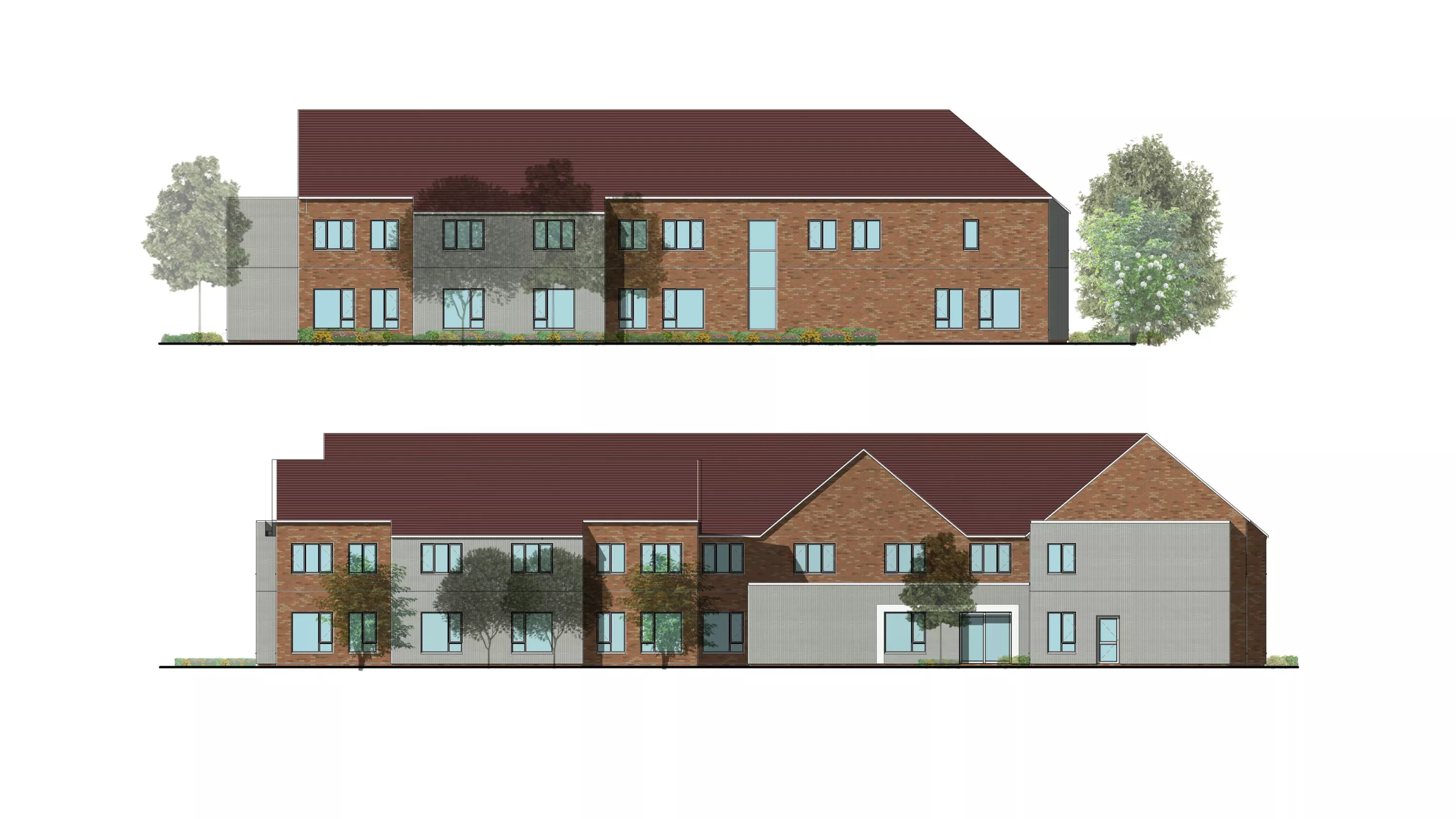 Planning Approval for Affordable Homes in Newcastle
P+HS Architects have secured planning approval for 48 new homes across 3 sites in Newcastle. These are the first tranche of applications of the second phase of Newcastle City Council's successful Housing Annuity Leaseback Model Project. Working in partnership with Tolent this is the result of a successful collaboration between the design team – P+HS Architects, Billinghurst George & Partners, Colour Urban Design, Newcastle City Council's planning department and Newcastle Council's Fairer Housing Unit.
Lovingly referred to as the 3 W's: Wansford Avenue is a development of 15 specialist apartments for people with learning disabilities and/or Autism, with shared facilities for socialising and group activities and a pair of three bedroom, accessible bungalows. The layout has been sensitively designed to provide a safe and welcoming environment for its future residents, with a semi-private garden utilising the benefits of the sustainable urban drainage.
Wansfell Avenue and Walker Road are both brownfield sites, and are being redeveloped with a mix of Tyneside flats and bungalows.
In total, 199 dwellings will be delivered by Tolent, developed over 7 sites across the city. There will be a much needed mix of one, two and three bed bungalows and one and two bed apartments. The team developed the designs from the first phase of the project, incorporating feedback from the Fairer Housing Unit and best practice guidance for older age living and consulted widely to finalise house type proposals and layouts tailored to each site.