Planning approval for new Emergency Department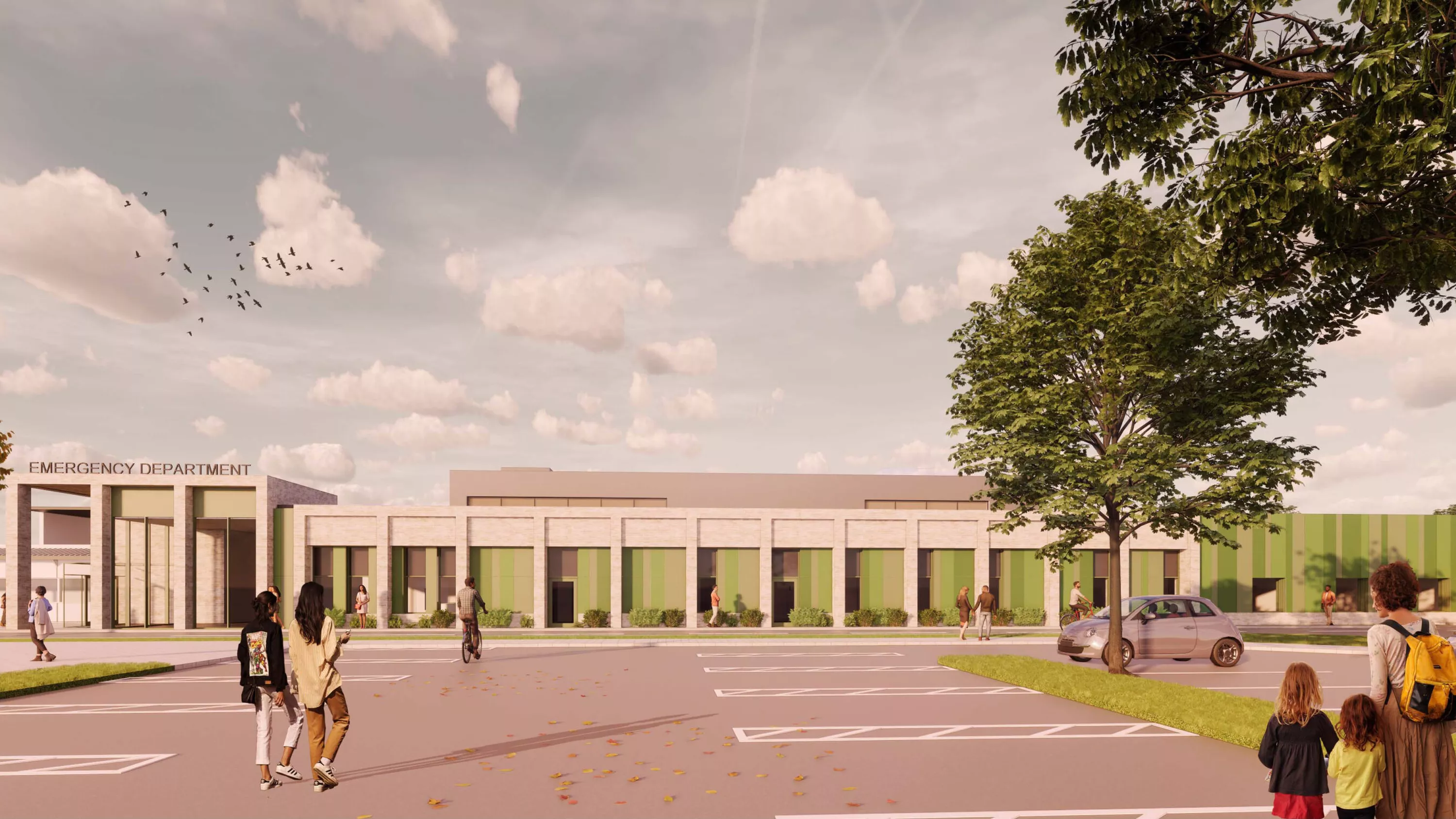 Planning approval for new Emergency Department
We are delighted to have secured full planning permission to expand the Emergency Department and Urgent Treatment Centre at Pilgrim Hospital in Boston, Lincolnshire.
The scheme is designed to transform Pilgrim Hospital's emergency facilities, not only expanding the department and providing the most up to date technology and equipment for today's needs but also with inbuilt flexibility to meet the needs of future generations.
The project will:
Increase capacity, more than doubling existing facilities in size
Include state of the art innovations and infection prevention control measures
Have a much bigger resuscitation zone for the sickest patients
Include more cubicles in which to treat patients
Provide a separate area dedicated to providing emergency care for the hospital's youngest patients and their families
Have more training rooms for staff
Create a much improved, therapeutic environment for patients and staff
The project involves the demolition of an existing support services building and the erection of a two-storey extension to the Emergency Department in its place. The existing ED facilities will also be fully refurbished as part of the work. Enabling activities have already begun to allow for the relocation of some administration teams and services ahead of the new development.
Associate Director and Healthcare Lead at P+HS, James Gordon said: "Developing a design during the pandemic had its challenges but we used a range of tools and technology, including visualisation techniques and interactive video over Teams to ensure that everyone could participate and had a thorough understanding of proposals. The clinical teams, despite the huge pressures that they were under, really engaged with us to make sure that they got the solution that they wanted."
United Lincolnshire Hospitals NHS Trust Chief Executive, Andrew Morgan, said: "The granting of planning permission by Boston Borough Council is a major milestone in the much-needed development of the Emergency Department at Pilgrim hospital.
"Our teams have worked closely with P+HS Architects to create this fabulous new scheme and we have consulted widely throughout the process to make sure that we get it absolutely right.
"By working together, we have an approved design which is going to give our patients and staff the first-class Emergency Department that they need and deserve for the future."