Planning for Leeds Medical Centre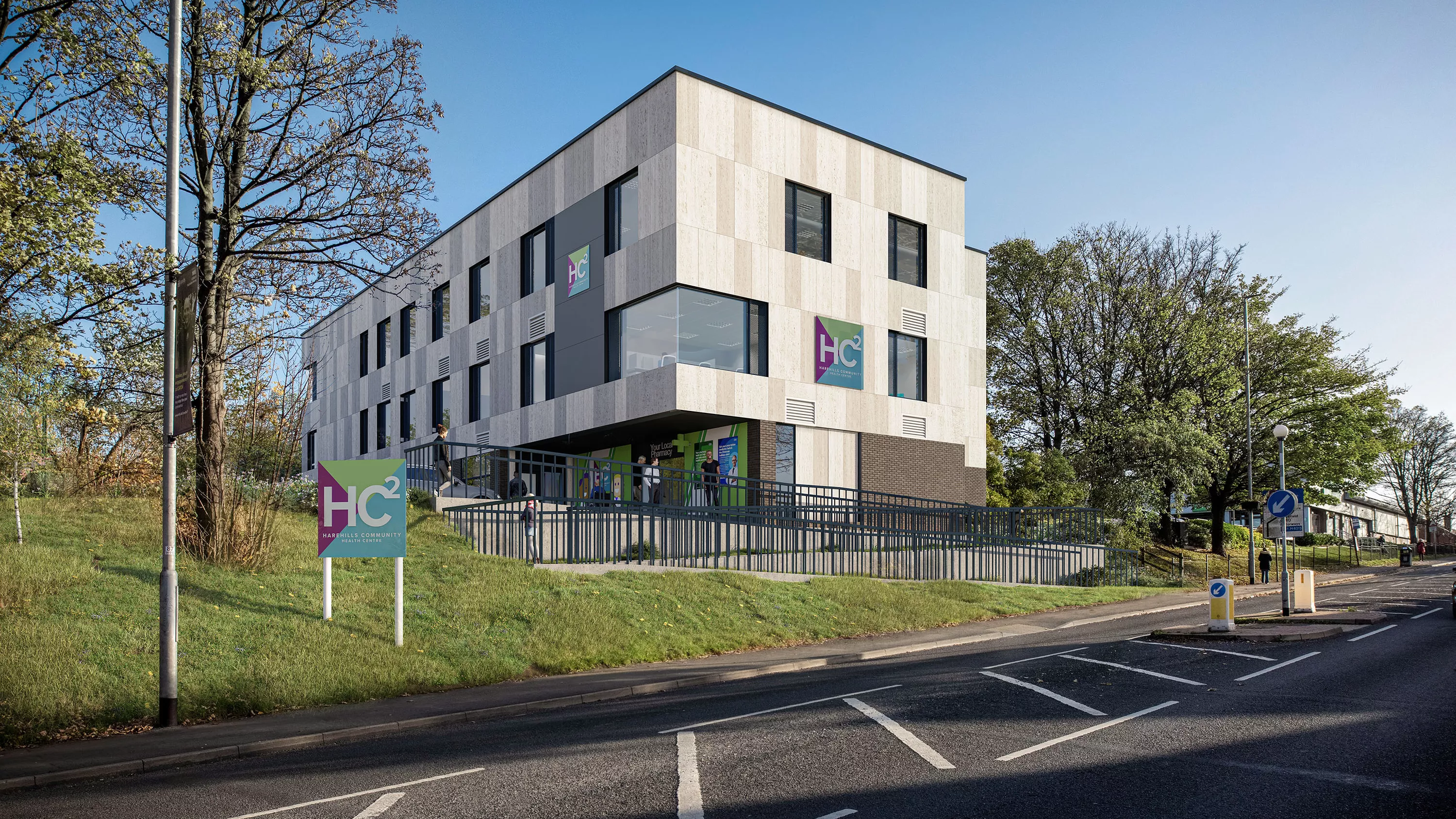 Planning for Leeds Medical Centre
We are delighted to have received planning for a £4m community medical centre that is set to transform healthcare services for an area in Leeds facing significant health inequalities.
The new facility, for MGI Healthcare Developments, will replace one of North Leeds Medical Practice's GP premises where space and accessibility are no longer fit for purpose. The scheme addresses the local need for improved GP facilities to support patients and aligns with the national NHS Long Term Plan for improving access to Primary Care.
Situated next to an Asda supermarket on Harehills Lane the new three-storey development includes a pharmacy as well as on site car parking with electric vehicle charging and cycle storage. Patients and staff will benefit from greatly improved therapeutic surroundings in the new building with high quality, flexible space designed to modern healthcare standards, and excellent access. Additional space will also allow the provision of future services such as training rooms for healthcare students.
Following sustainable design principles, the new building will target BREEAM Excellent, incorporating energy saving technologies, good insulation, flexible layouts and maximum opportunity for natural light and ventilation in habitable rooms.
Commenting on the news Rohin Dhand, CEO of MGI Healthcare Developments said, "We've worked with P+HS Architects and North Leeds Medical Practice for more than three years and we're delighted that the plans have been approved. As a Leeds based organisation, we're looking forward to delivering this purpose-built medical centre for an area that desperately needs it and we know it will play an important role in the community."
Image courtesy of MGI.
The Harehills development will be the second building that P+HS has delivered for North Leeds Medical Practice; the first replacing their Harrogate Road Surgery in 2016.