New Primary Care Plans Approved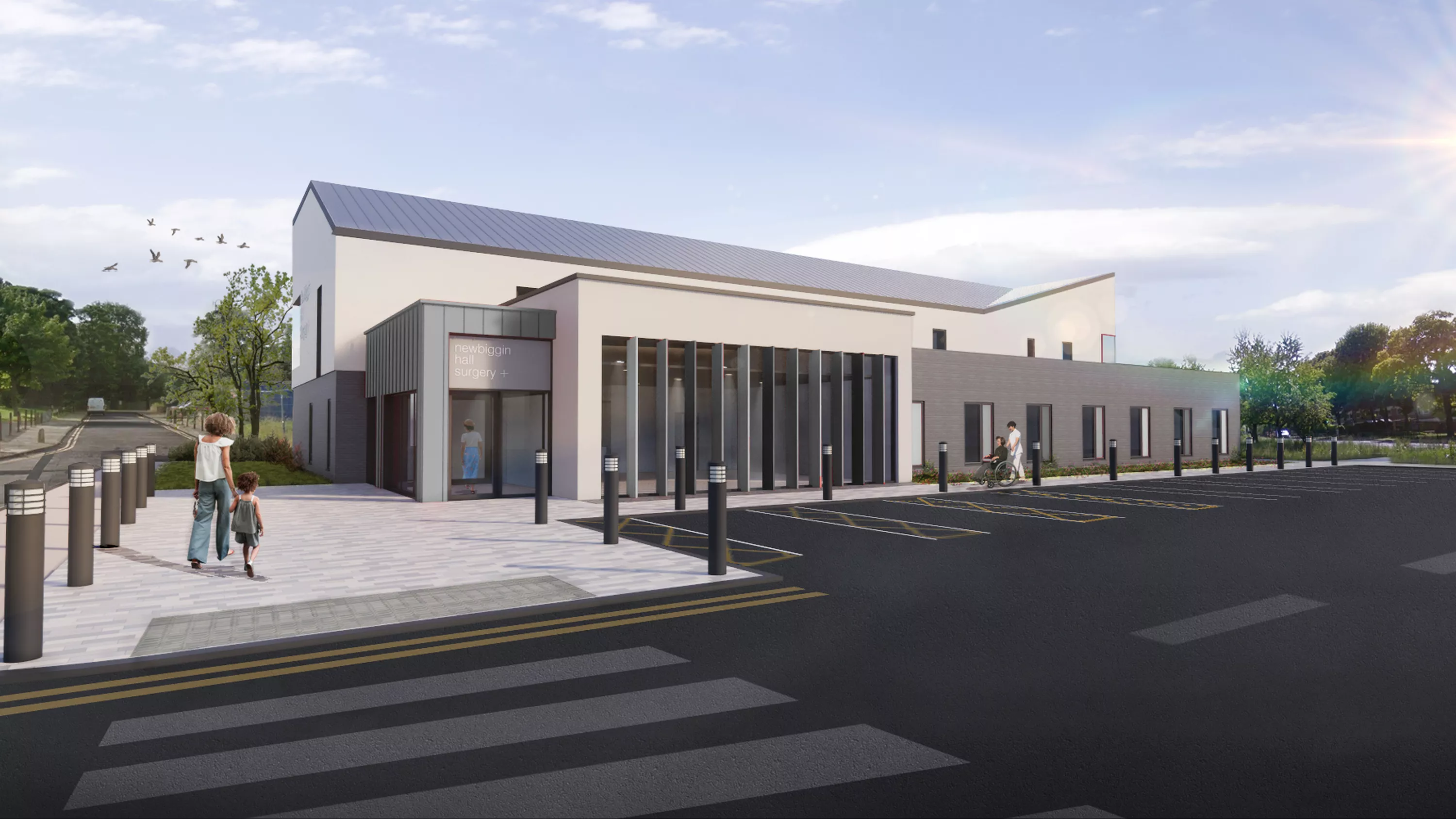 New Primary Care Plans Approved
Proposals for a new health centre have received unanimous approval from Newcastle City Council. The scheme, led by Assura, will replace Saville Medical Group's surgery at Newbiggin Hall where space and capacity to meet current healthcare requirements had become limited.
The new facility will be built on the site of a demolished social club, close to local shops and amenities and well positioned for pedestrian access as well as cycling, public transport and car. It's also near to the surgery's old site, ensuring that the Practice can continue to serve the Newbiggin Hall community with high quality healthcare service in the years to come.
The two-storey building will provide a range of enhanced primary care services including clinical and support space. There has been much consultation: patients and staff can look forward to an inclusive building designed to support its users, in terms of environment, accessibility strategy and accommodation. The layout is functional and efficient, designed to ease patient flow and staff working and the use of a regular grid with standard sizes for consulting rooms provides for future flexibility.
Dr Samantha Graham from Saville Medical Group said: "At a time when modern and flexible medical facilities have been essential in the national response of primary care to coronavirus, this is a particularly important milestone for us.
"To have access to a magnificent brand new building on this scale will be utterly uplifting for patients and staff morale, and most importantly will comprehensively allow Saville Medical Group to deliver excellent patient care for the local community."
Tolent will construct the new health centre, with completion scheduled for 2021. Assura has a micro website for the project where it will publish updates. Take a look