Planning Granted for a Vibrant New Later Living Development at Backworth Park in North Tyneside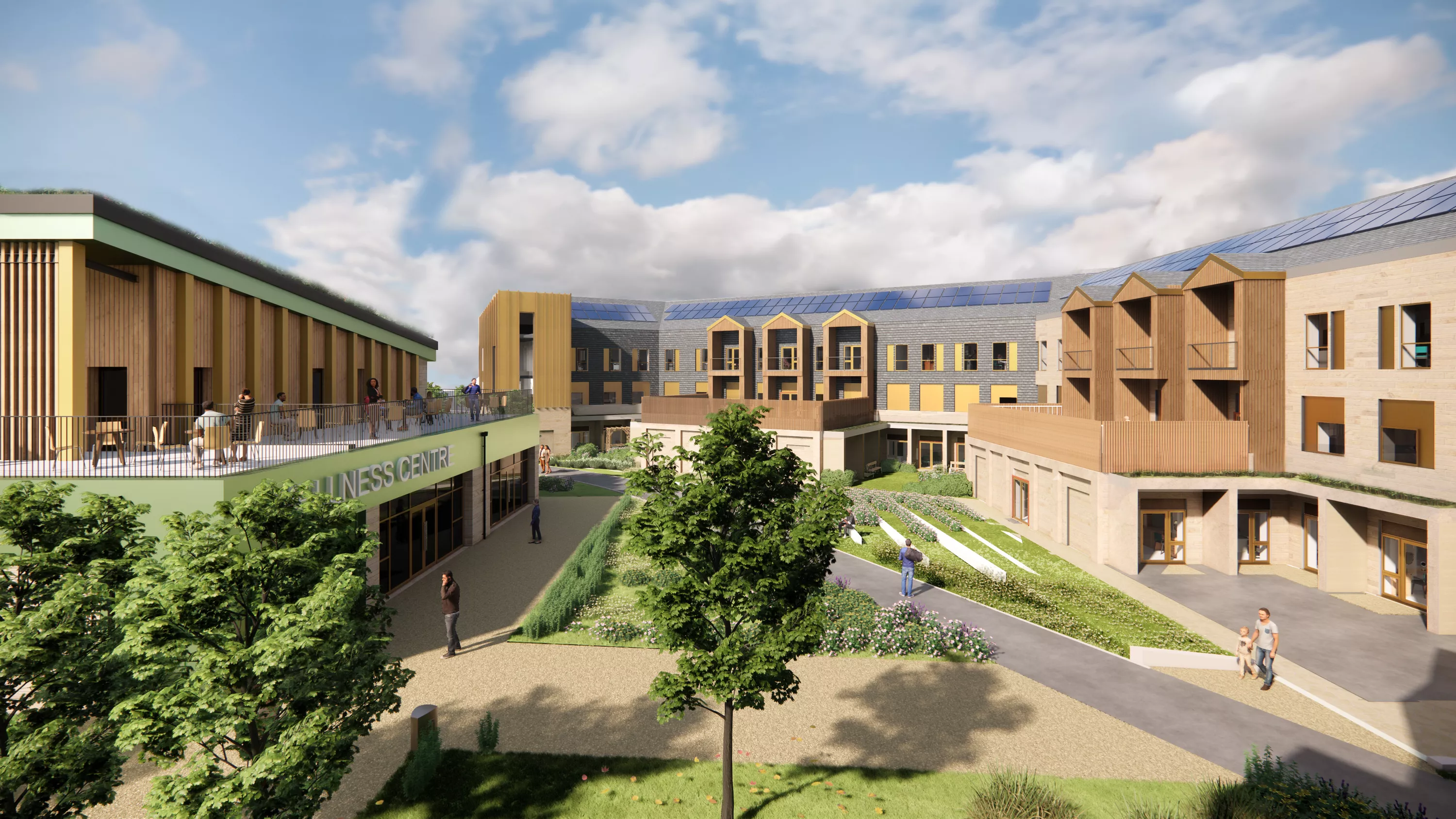 Planning Granted for a Vibrant New Later Living Development at Backworth Park in North Tyneside
Planning has been granted for a vibrant new residential development for later living at Backworth Park in North Tyneside.
Northumberland Estates have come together with specialist healthcare providers to create the Ageing Well Village providing an holistic environment comprising Extra Care, Older Persons Apartment Block and a variety of other residential options as well as a Wellness Centre, Integrated Frailty Hub and Children's Nursery.
The proposals, described by planners as 'inspirational', envisage a development for multi-generational living and wellbeing, with a range of services to support people in later life and empower them to live well in older age by creating an interactive community.
The vast majority of the scheme is residential with a range of housing options including a three-storey extra care scheme housing one and two bedroom apartments. Bungalows, two- and three-bedroom houses are provided for those wishing to 'rightsize' plus a four-storey Older Persons Apartment Block offering a variety of Apartment options. Also on site will be a Wellness Centre: a community hub for the site with restaurant, staff offices, salon, shop, therapy rooms (for treatments such as massage, facials, chiropody etc), hydrotherapy pool, and multi-functional spaces. Finally, the Integrated Frailty Hub, with 40 Intermediate care beds, clinical and therapy spaces (for rehab, strength, and balance etc) and office accommodation for local healthcare providers, will provide a key landmark at the entrance of the site.
As part of the desire to create an active community, the site also includes a children's nursery and extensive green space, with community gardens, and outdoor interactive leisure zones all with accessibility at the heart of the design.
A low carbon approach is high on the agenda; sustainable design principles, renewable energies, a local supply chain, green roofs, paths and cycleways will all align with the green ethos of living with nature to further health and wellbeing.
Chris Dennis, Managing Director at designers P+HS Architects said: "We are delighted to be working with Northumberland Estates and their partners helping create this visionary development. The Ageing Well Village takes a positive and holistic view of older age housing, combining residential solutions with health and wellbeing. At the heart of the scheme there is a sense of inclusivity and community support focusing on actively living well into later years; it is a ground-breaking project that could become an exemplar for the future. This major project is the result of great collaboration across all groups from end users, client and the whole consultant team. Our residential and healthcare teams at P+HS are excited to progress the designs now that planning has been approved."
David Straughan, Northumberland Estates, Development Director, said: "The Backworth Ageing Well Village will deliver high-quality homes and support services within an inclusive, well-designed living environment to help people live well into older age. We are delighted to be working in partnership with the NHS and other stakeholders to ensure that these community developments offer the full range of facilities that help occupants live healthier, more independent lives supported by different health and social care professionals."