Planning Success for Castleford's new Integrated Health Hub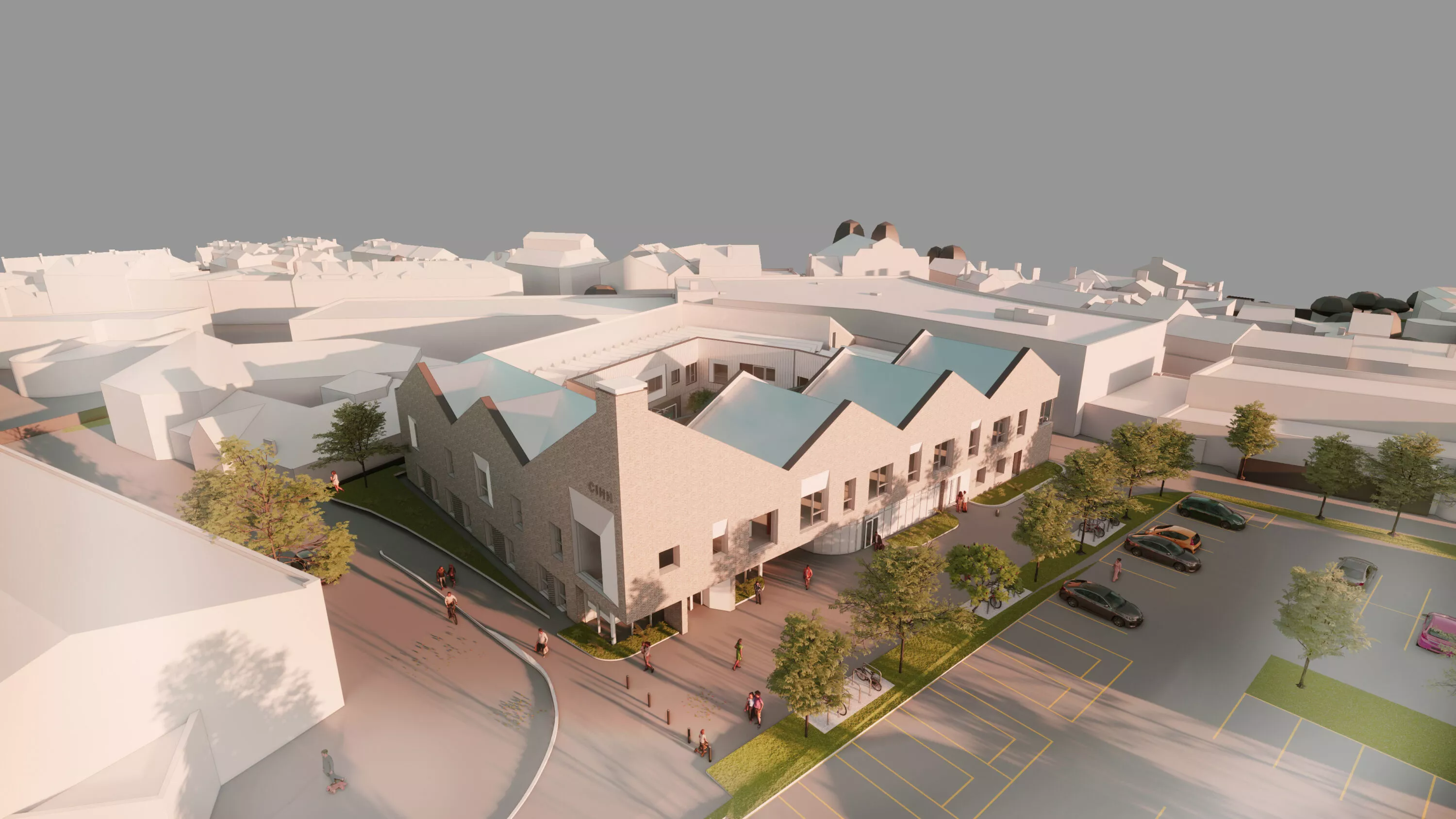 Planning Success for Castleford's new Integrated Health Hub
Plans have been approved to replace an existing Health Centre with a new Integrated Health Hub that will address health inequalities, improve access to healthcare services and deliver better health outcomes for the local population.
The new development in Castleford, West Yorkshire, will accommodate three GP practices, Council services, pharmacy, and services from Mid Yorkshire Hospital NHS Trust (MYHT) including dentistry, and podiatry.
Proposals are to construct the new Hub on the site of a former car park next to the existing 1970s health centre. Works will be phased, with demolition of the existing health centre following completion and occupation of the new facility. Following demolition of the existing Health Centre, the land will be used to provide a car park.
Plans have been shaped in close consultation with stakeholders and careful consideration given to the needs of all building users and a much-improved environment created for patients and staff. Natural light and fresh air are key elements of the design and the team challenged traditional layouts, seeking alternative solutions in response to Covid.
The heart of the building is a central, open, green courtyard providing a safe and welcoming point of arrival for visitors. There is space for seating and interaction and visitors may choose to wait here or in an area off reception where sliding glass screens maximise natural ventilation, light and views outside. Each GP Practice has its own distinct identity, with separate entrances all clearly visible from the courtyard. There are alternative exits from the GP practices to minimise potential transmission of infection.
Due to its central location with good pedestrian links and proximity to bus and rail services, the new building is ideally placed to support sustainable transport. The car park includes electric car charging points and secure cycle storage. The facility is targeting BREEAM Excellent.
The scheme is being developed by Community Ventures and building work is expected to commence in September 2023 with an expected completion date of December 2024.