Priority Scheme for Nottingham Hospital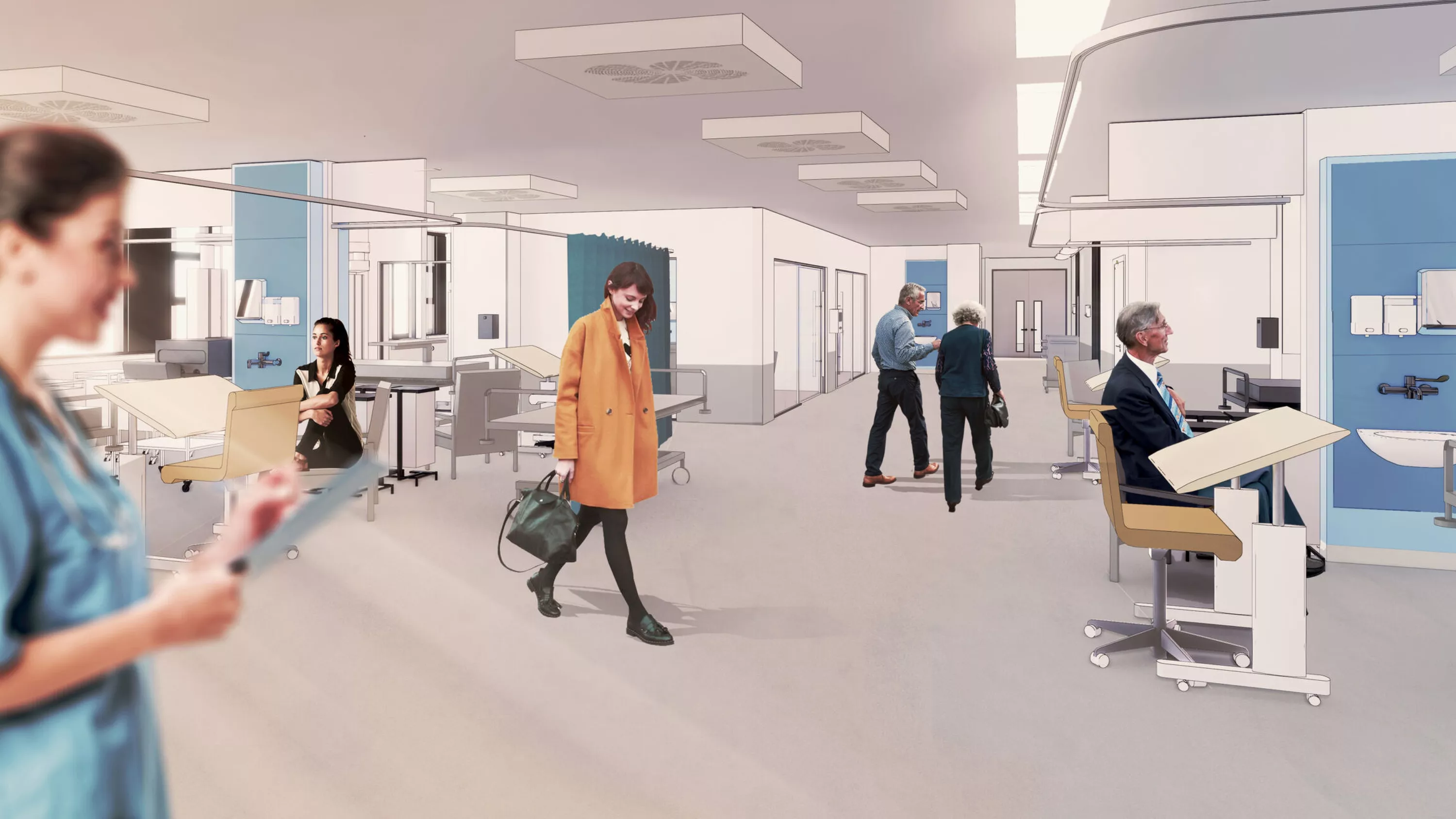 Priority Scheme for Nottingham Hospital
P+HS Architects are on track to complete the second phase of a Critical Care scheme in Nottingham at the Queen's Medical Centre for Nottingham University Hospitals NHS Trust.
The work is a continuation of improvement plans for QMC's Critical Care services: increasing capacity, upgrading and improving facilities and equipment and enhancing the environment for patients and staff. Phase 1 (a 4 - bed ICCU), also designed by P+HS Architects, was completed in 2014/15.
Phase 2 sees an 8 bed expansion with enclosed glazed observation bedrooms as well as an open ward. Our highly experienced healthcare team has created a modern, clean design, incorporating best practice and the latest technology to achieve an environment for the highest levels of patient care.
Working in a live hospital environment, presents challenges at the best of times, but undertaking the work during the Covid-19 pandemic made coordination even more complex. Closure of some existing bedrooms was necessary at set points during the build and this was meticulously planned, working closely with the Trust, clinicians and the contractor Graham to ensure that disruption was minimised.
The project team rapidly adapted to new, distanced communication tools and working methods to keep the expansion on track. Completion is expected later this year.