Patrick and Pete Step into Senior Roles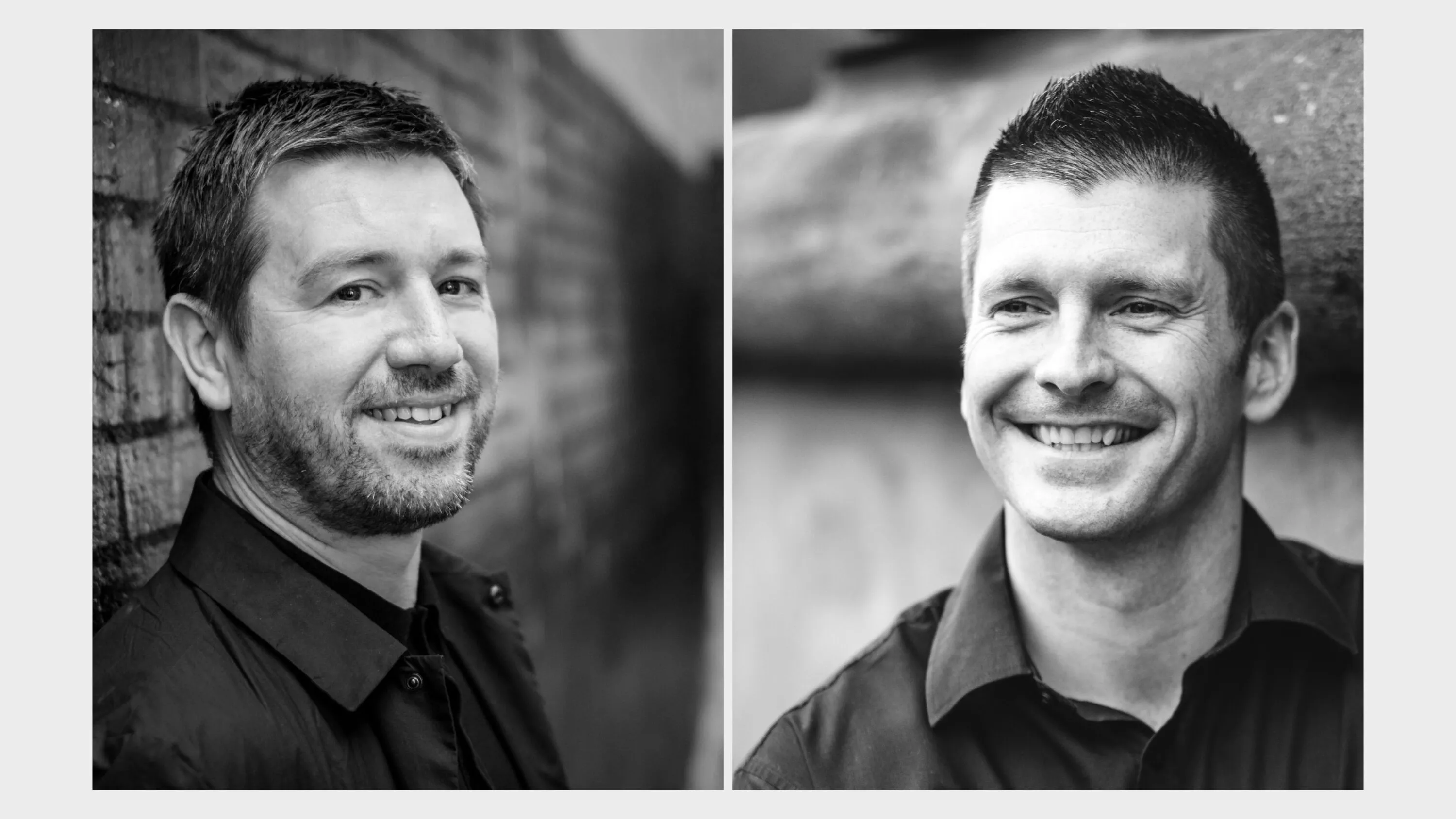 Patrick and Pete Step into Senior Roles
P+HS Architects is delighted to announce two key appointments, further strengthening its position as one of the leading architectural practices for design and technical excellence.
Architect Patrick Kelly takes on the role of Associate and Pete Stead joins the P+HS Board as a Director.
Managing Director Chris Dennis said: "Since taking over the role of MD 18 months ago it has been a great privilege to work with such a fantastic team at P+HS. In spite of major challenges over the last 12 months: Covid Pandemic and continuing work-stream interruption, lockdown, home and remote working, we have continued to grow and invest in our people. We have implemented changes to our operating and team working systems as well as announcing several new appointments last autumn. It now gives me immense pleasure to share two further major appointments as the company continues to look to the future."
Speaking about Patrick's appointment as Associate, Chris said: "It is always great to see the rewards and results of our long-term commitment and investment in talented staff and Patrick is a fine example of this. I recall interviewing Patrick during the early days of P+HS Architects in Leeds and to this day I struggle to recall a more memorable design CV! Patrick is a great role model and mentor, his commitment, enthusiasm and passion for getting the best out of a design regardless of complexity or budget is a real joy."
On Pete Stead's appointment as Director, Chris continued: "I knew Pete for several years before he joined P+HS, having worked collaboratively with his previous practice. Pete joined us as an Architectural Technologist in 2010 and quickly progressed through the organisation from Team Leader to Associate, Technical Manager and more recently as Associate Director carrying the responsibility across the Practice for technical delivery and excellence. It's fantastic to see Pete rewarded for all his hard work and dedication at the 'coal face' day in day out and I warmly welcome him to the Board."
"I look forward to continuing to work with Patrick and Pete; they are both fantastic role models and mentors and it's great to see them developing the next generation of young architects and technologists coming through the practice. At P+HS we have always taken a planned and measured approach to our business to ensure that the future is both bright and financially sustainable. I'm certain that with the help of our whole team, our recent key appointments and with our new generation of young and talented architects and technologist on board, our business will continue to go from strength to strength."
Commenting on his promotion, Patrick said "Since joining P+HS Architects in 2003 I have seen the company grow, going from strength to strength and developing into a progressive practice with a great reputation within the industry. During these uncertain times we continue to deliver the best service to our clients through the resilience and agility of our team across three offices.

I'm delighted to take on the Associate role. I hope to continue to raise design standards and lead projects that will deliver amazing buildings, which not only meet but exceed our clients' expectations."
Pete commented: "Joining the board as Director is a huge privilege. The continued level of dedication, care, passion, and fun shown by the whole team makes me immensely proud of who we are and what we do.
As building solutions continually evolve the team at P+HS never cease to amaze me with their positive 'can do' attitude, in a year of global pandemics and remote working the team have again delivered numerous technologically challenging projects. Our core of technical excellence is at the heart of providing a service to our clients and the wider environment."