Stokesley Health Centre Transformed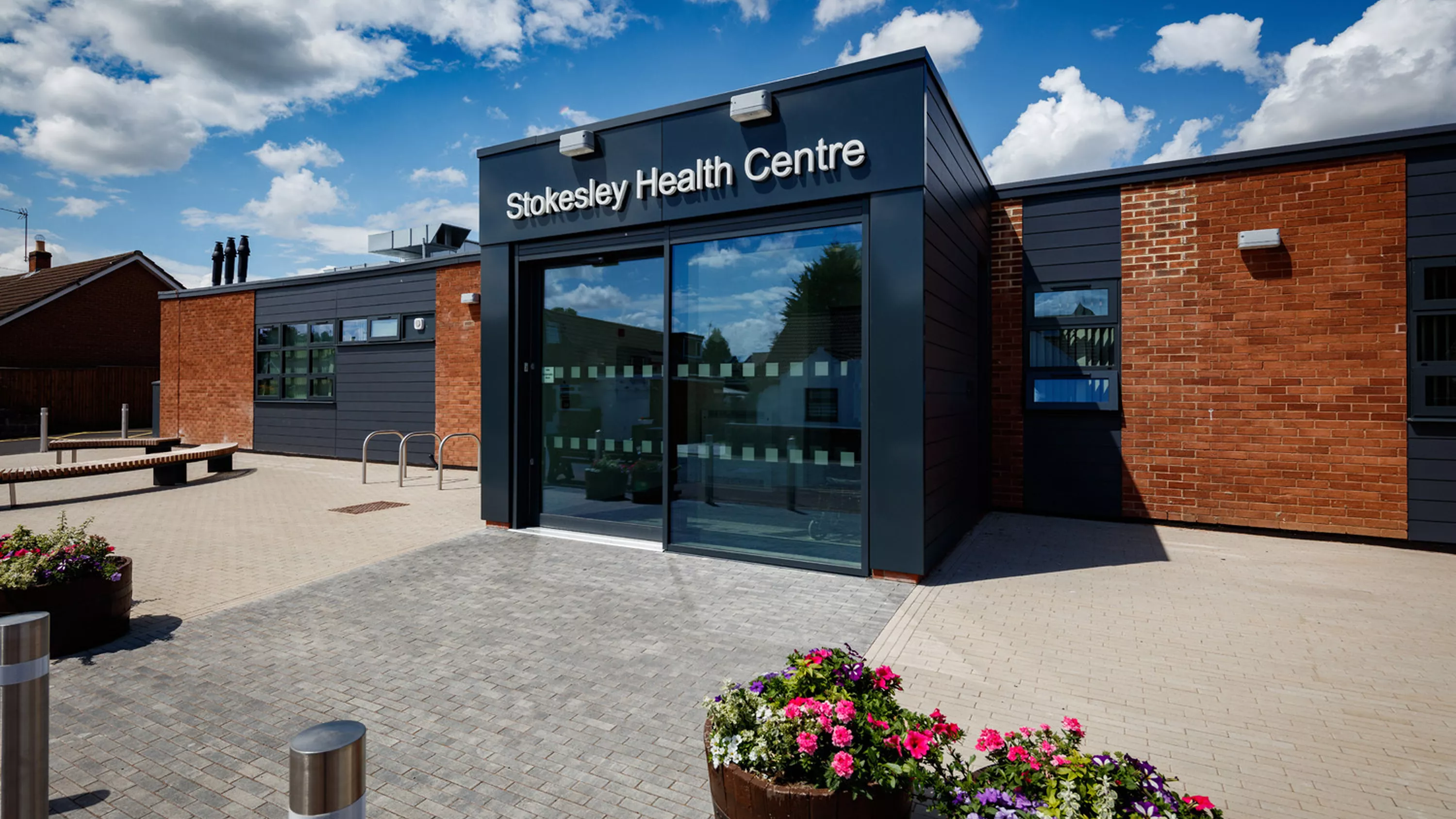 Stokesley Health Centre Transformed
Works on a major refurbishment project for Stokesley Health Centre are complete.
From an outdated facility, struggling to meet the needs of an expanding patient list and modern healthcare services, the building has been transformed into a bright, contemporary health centre for the future benefit of patients and staff.
The £1.9m refurbishment, funded by an NHS capital grant, included low carbon measures such as more energy efficient heating and lighting, a new roof, and thermally efficient windows. Internal alterations to the layout have made better use of space to improve patient flow within the building and interiors have had a complete overhaul to create light, uplifting surroundings. Patients are now greeted with a new entrance lobby and a spacious reception area with new seating, artwork, and a warm welcome. Acoustic panelling is used to further enhance the feel of the new space, doubling as artwork to create wall features and a canopy above the new reception desk.
The project has been managed by Durham and Tees Community Ventures and constructed by local contractor Acomb Construction. Partners in the project include the site's landlord, NHS Property Services, NHS North Yorkshire CCG and the GP practice in residence, Dr Duggleby and Partners.
Karina Dare, Regional Partnership Director, North-East & Yorkshire NHS Property Services Ltd said "It is fantastic to see the completion of the redevelopment scheme at Stokesley funded by NHS England and NHS Property Services. The interior and exterior of the building look as good as a new build and for half the price! Congratulations to all of the local suppliers for their excellent work and it has been a pleasure to work with Dr Duggleby and partners whose continuing commitment will see an improved environment for patients and staff for many years to come."
Commenting on the transformation, Joanne McElwee Practice Manager, Dr Duggleby & Partners said "The improvements to the Health Centre are incredible. Feedback from both staff and patients has been nothing but positive. It was a pleasure to work with such a great team. Many thanks to everybody involved!"
Development Manager at Durham & Tees Community Ventures Limited, Scott Clarkson: "It has been a pleasure working with the numerous stakeholders to develop and deliver what is a truly transformational scheme. The project has demonstrated just what can be achieved with older buildings and the success of the scheme is largely down to it having been a real team effort."
Images below of the health centre before the refurbishment
Images after the refurbishment, showing a light, bright and welcoming environment with much better use of space.