Top Prize for Yorkshire Event Centre at 2017 RICS Awards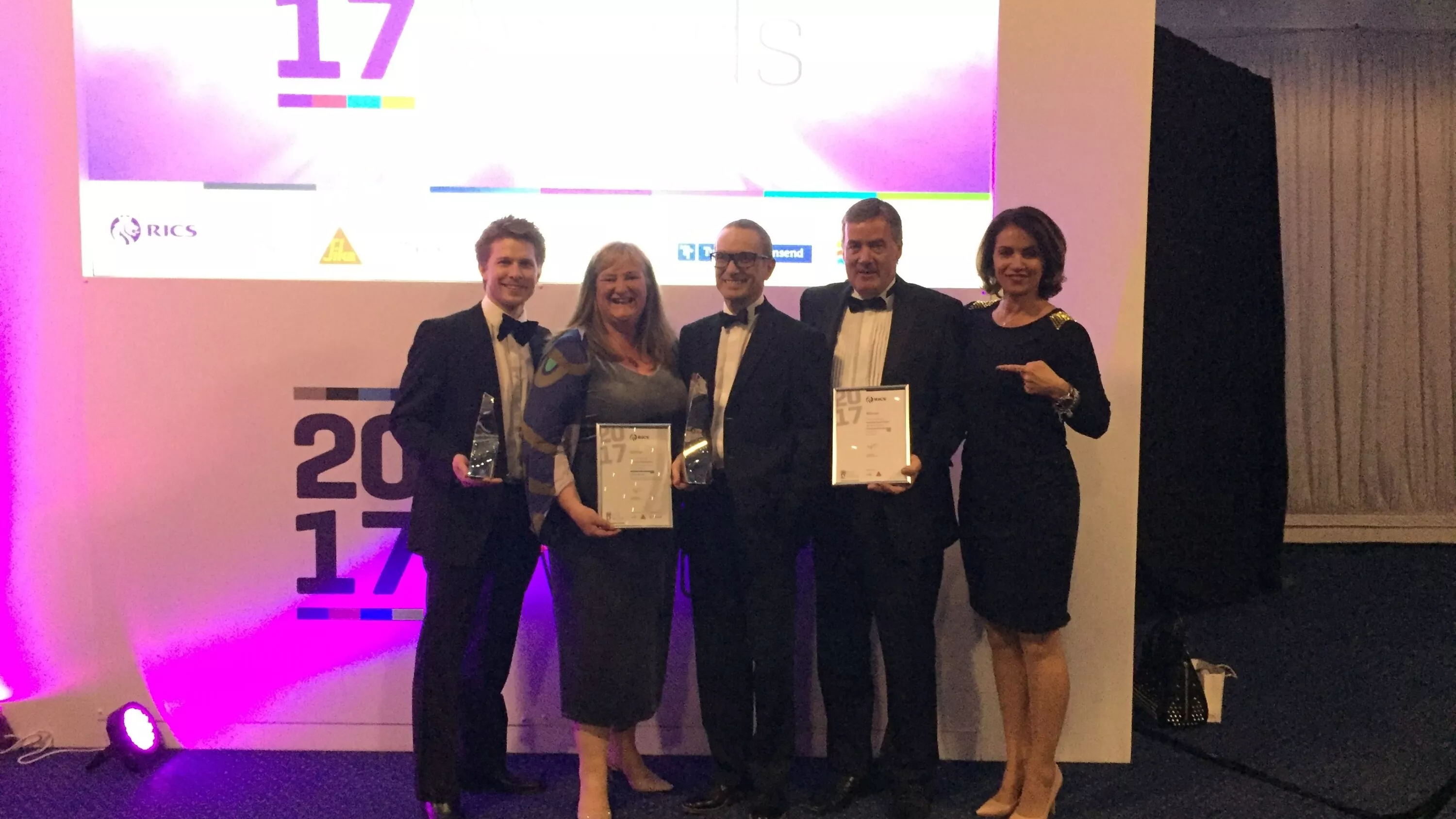 Top Prize for Yorkshire Event Centre at 2017 RICS Awards
The Yorkshire Event Centre in Harrogate bagged the top prize at the 2017 RICS Awards for the Yorkshire and Humber Region.
As well as winning the Commercial Category, the Event Centre's Hall 1 was the overall winner securing the coveted title of Project of the Year: it will now progress to the Grand Final in November.
Attending the awards ceremony on the night, P+HS Architects' Technical Director who led the project said: "Hall 1 was designed to attract significant new business to the region, offering the largest and most versatile single event space in the North East. The judges noted the building is stunning inside and out, with a lively colour palette and externally showcases both copper and drystone walls to help root the building into its environment. We are absolutely delighted with this deserving win for the Yorkshire Event Centre; we're extremely proud of the project and our team. Well done everyone!"
Shown here, the happy team L-R Nick Molyneux DKP, Heather Parry YEC, Adrian Taylor P+HS, Richard Webster DKP with awards host Melissa Porter