Beacon Park Hospital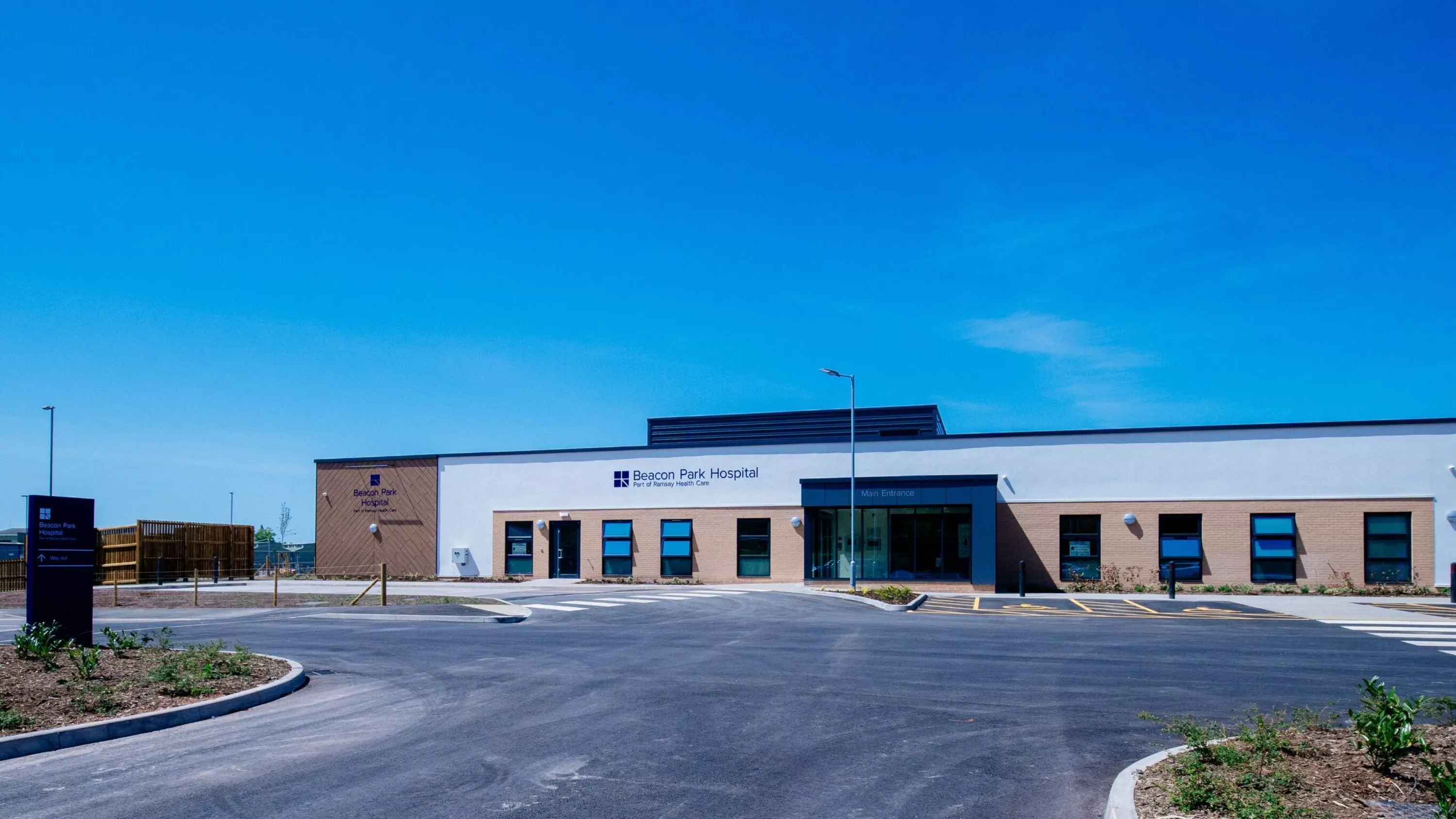 Beacon Park Hospital
A stand-alone day case facility in Stafford for Ramsay Health Care.
Ramsay Health Care chose Beacon Business Park to be the location of the first high quality, stand-alone day case facility in Stafford. The new day surgery hospital, built on a brown field site, provides services for private, insured and NHS patients within the local community and further afield.
Beacon Park Hospital includes a theatre and recovery area, six day-patient pods, three outpatient consulting rooms, two pre-assessment rooms and a minor treatment room offering treatment for pain management, urology, endoscopy and ophthalmology, main waiting and reception area, staff and administration spaces, associated plant/services space, car parking/accessible spaces and secure external waste stores. BREEAM Rating Very good.
Follow the link for more images of Beacon Park Hospital during the construction phase