Blaydon Leisure & Primary Care Centre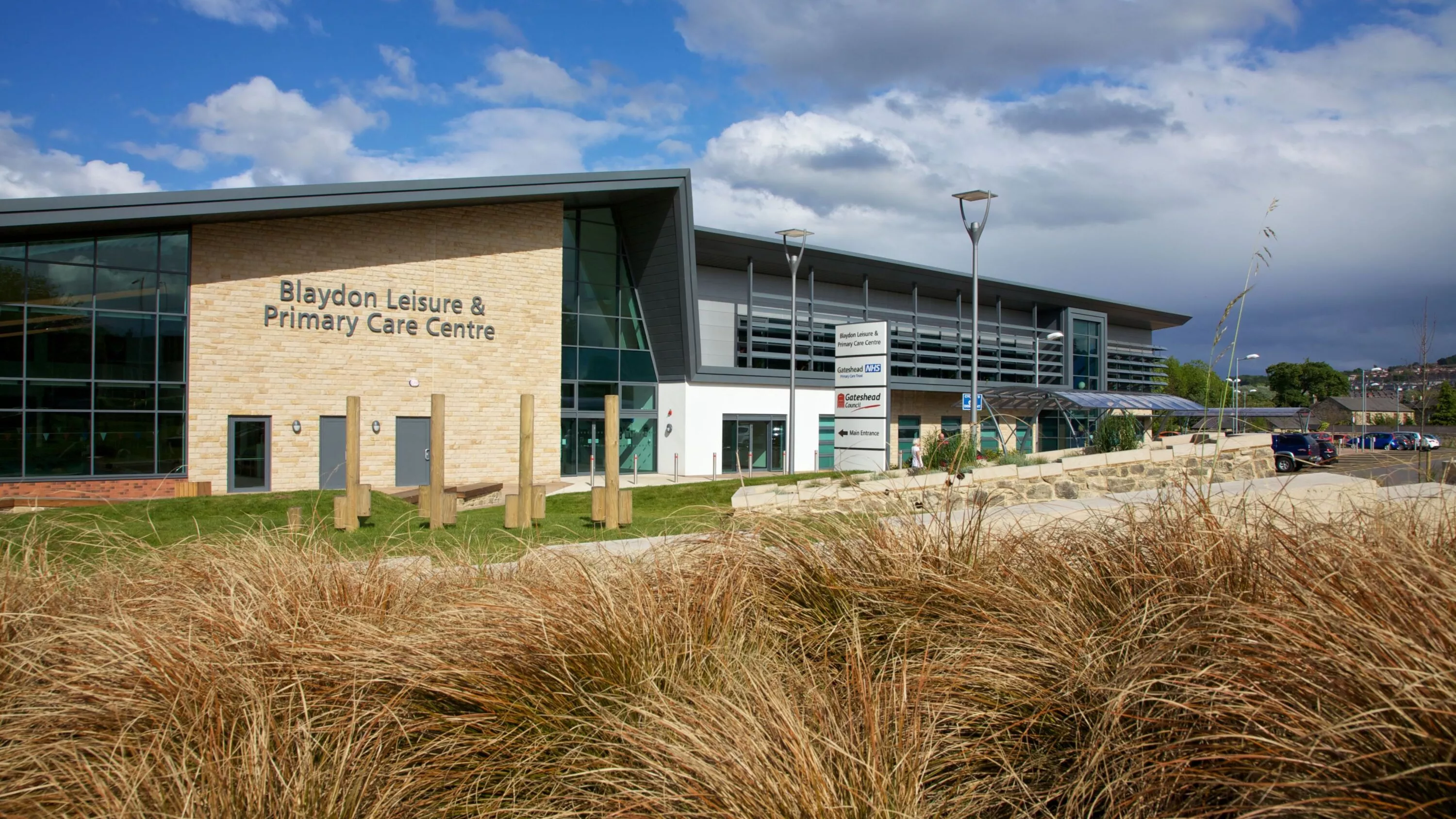 Blaydon Leisure & Primary Care Centre
One of the first combined leisure and healthcare facilities in the UK, Blaydon Leisure and Primary Care Centre was completed in 2011 to provide excellent community facilities that would promote health and wellbeing.
The approach to the Blaydon development was one of collaboration to share best practice and costs, delivering a 'joined up' solution for public service provision.
Gateshead Council identified the site at Blaydon with its existing running track and sports pitches, for development as a new leisure centre. In parallel, NHS South of Tyne chose Blaydon as one of their sites for a new Primary Care facility. The aim was to deliver community benefit: reducing travel time to access Healthcare services and, by co-locating health and leisure, to reinforce messages linking healthy lifestyle to health and well-being.
The project is an exemplary model of true collaborative working between two design teams and two clients with differing disciplines and briefs.
Procured under the SCAPE framework, the project was coordinated on site by Willmott Dixon. The main challenge for the project team was to bring together two organisations to collectively create an innovative and synergistic development. Designed by different architects S&P for the leisure centre and healthcare experts P+HS for the primary care element) for different clients, the Leisure and Primary Care facilities were developed as one building with shared main entrance and large central atrium.
Design team meetings were held weekly, alternating between each architect, and regular full-day workshops included both design teams to review progress. Each centre had its own identity, but as a joint and integrated facility, its success lay in achieving uniformity.
The approach to the broader partnership working has allowed the successful engagement of a wide range of stakeholders. In addition to more traditional communication channels, the team used social media to interact with the local community and other stakeholders via a Facebook group and a webcam was installed at the site so that progress could be monitored. This approach has reflected well on the reputation of both clients, with huge community support, and in particular has re-positioned health services as accessible and modern.
The whole development aims to promote health and well being; and as part of this, the facility is designed to encompass views out over the adjacent conservation area, designated as an area of outstanding natural beauty.
The Primary Care Centre includes community services for physiotherapy, weight management, sexual health, dentistry, podiatry and breast screening as well as access to health information. GP services and Minor injuries relocated to the new centre from an existing nearby clinic.
The Centre is bathed in natural light from a two-storey central atrium, and the incorporation of work from local artists adds to the vision of a healing environment.