Gleadless Primary School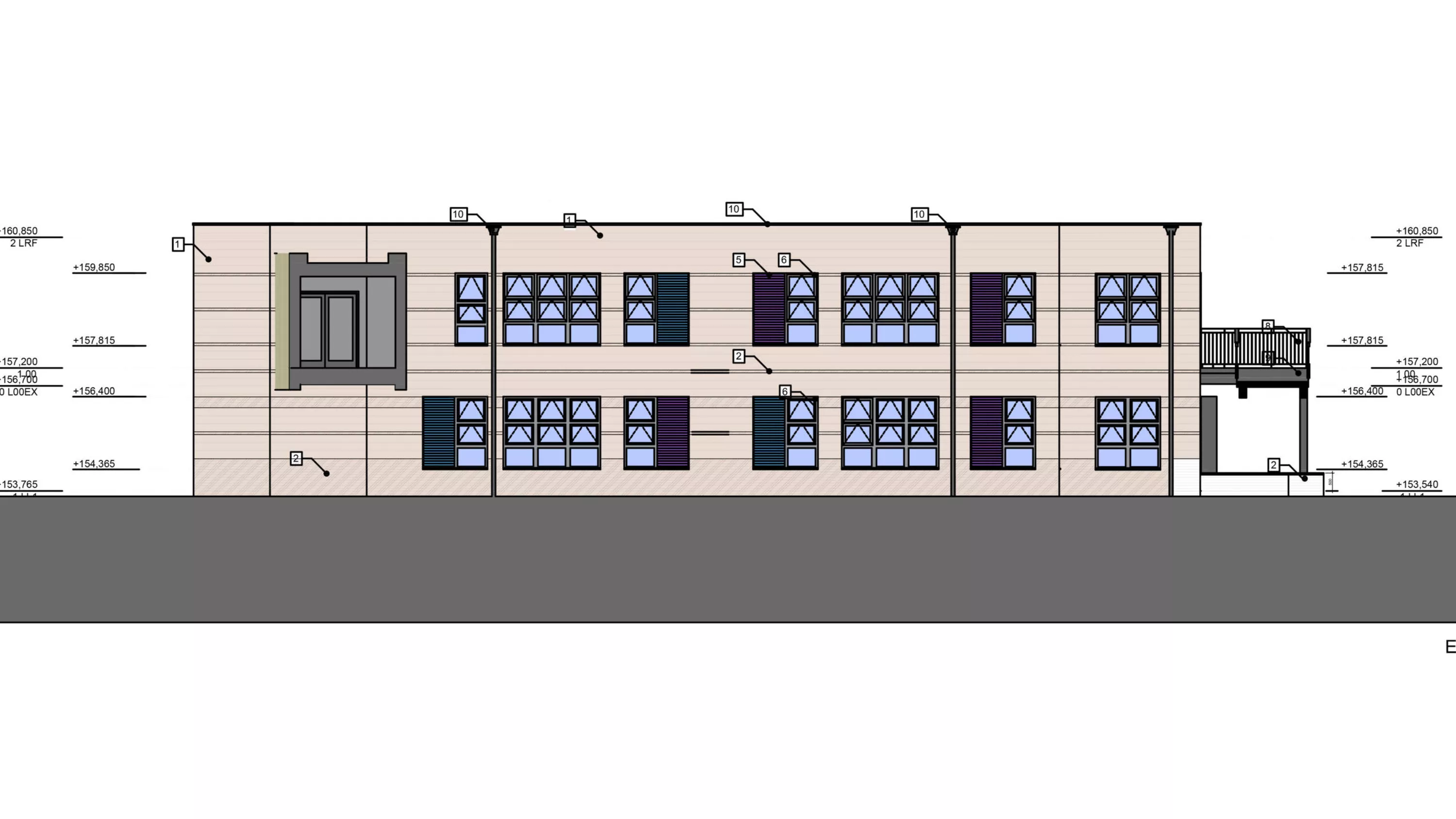 Gleadless Primary School
In 2016, P+HS were appointed by Wildgoose Construction to provide Architectural services on the extension and refurbishment of Gleadless Primary School, Sheffield. The existing Gleadless Primary School, a flat roof 1960's building, required significant upgrade and extension to facilitate the consolidation of two school buildings onto one site.
P+HS were appointed to review and develop the approved planning drawings for construction purposes to ensure buildability, cost, quality and regulatory requirements were achieved. A number of changes were necessary to the approved planning drawings to ensure building regulation approval could be achieved. Procured through the YORbuild2 framework, the project provides a two-storey 8 classroom block with covered links to the existing building as well as the refurbishment and re-modelling of the existing building in order to provide suitable accommodation for nursery and infant pupils.
The refurbishment included a fire alarm and plant room upgrade, replacement of external windows, external redecoration, new finishes and alterations to WCs as well as repairs to external security fencing.
Externally, works included additional car parking spaces and a new play area. The construction phase was carried out in a live school environment and special consideration was taken with regards to phasing and the design to ensure the safety of staff and pupils at all times during the construction works.
P+HS were able to provide our extensive knowledge and familiarity of design and build projects to ensure the vision and quality expectations were achieved within the cost limits of the project.