Kingfisher Court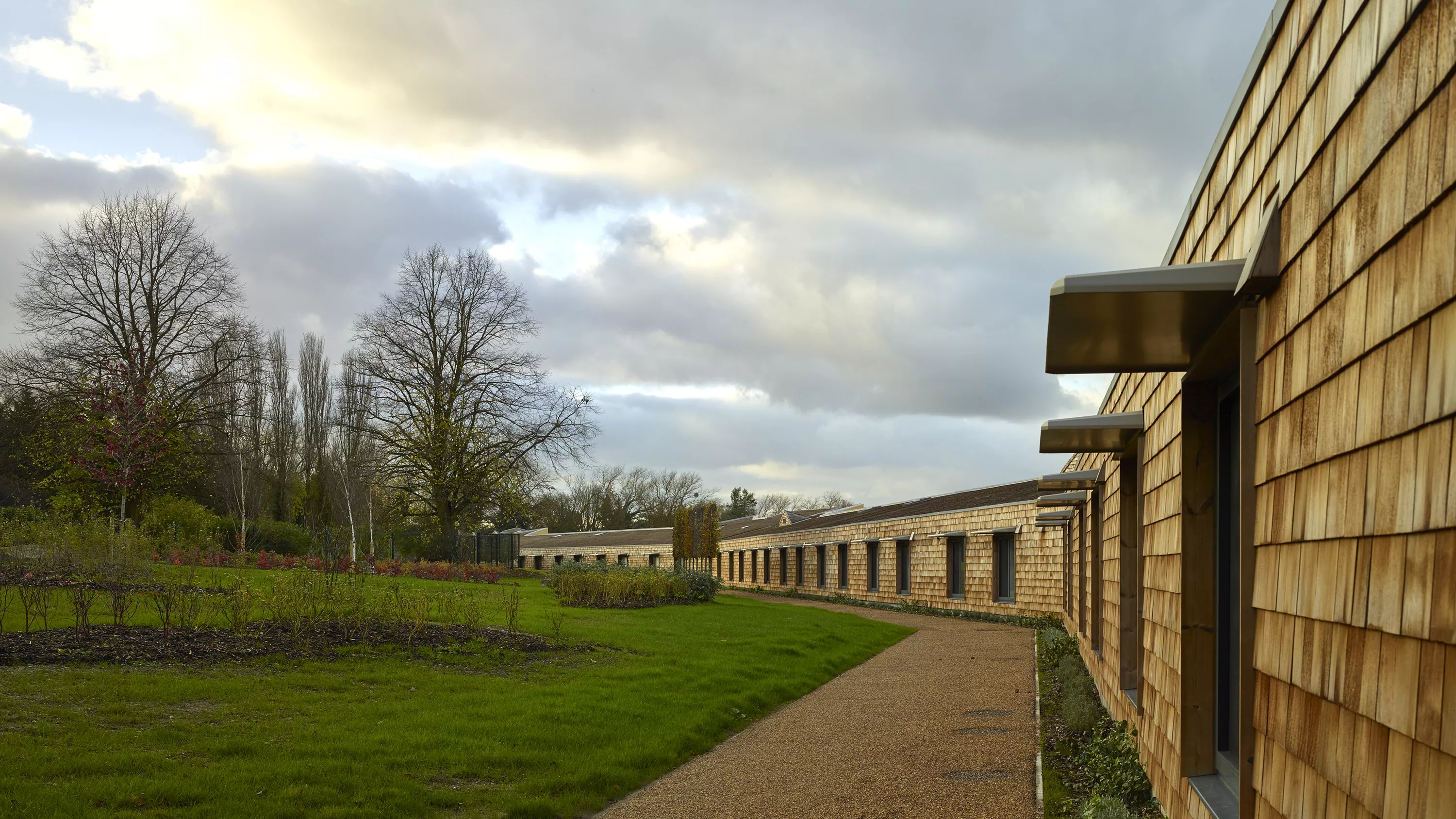 Kingfisher Court
Kingfisher Court is an exemplar mental health facility. Nestled into the surrounding woodlands, with landscaped courtyards, hotel like leisure and therapy spaces and significant integrated artworks, it sets a new standard for healing environments.
The £42m scheme comprises: 86 bed AMHU, five wards, foyer, café, shop, guest bedrooms, activity and therapy rooms, ECT, 136, tribunal suites, and supporting accommodation.
The design emerged following unprecedented amounts of consultation; exemplar visits, workshops , 2000+++ hours of meetings and discussion, culminating in a sleepover for representative consultees, including service users, commissioners and Trust executives. Our team walked the ridgeways of the surrounding countryside to develop the massing strategy: two sinuous blocks following the contours of the site.
The building scale is only revealed in the aerial view, a deliberate design move. From ground level the building, though large, always appears intimate and human in scale.
The ward environment is special: light, airy day rooms, intimate quiet rooms and bedrooms with window seats and views. Contact with external space is exceptional. The unique ward plan provides access to two courtyards: one for active pursuits, another for more contemplative occupations. There are other gardens too: a café courtyard, horticulture and therapy gardens and sports and recreation areas.
'I have been so impressed with the attention to detail and thoughtful way in which the service user, and their experience, is evident in the small and big details of Kingfisher Court.' Jane Padmore, Deputy Director of Quality and Nursing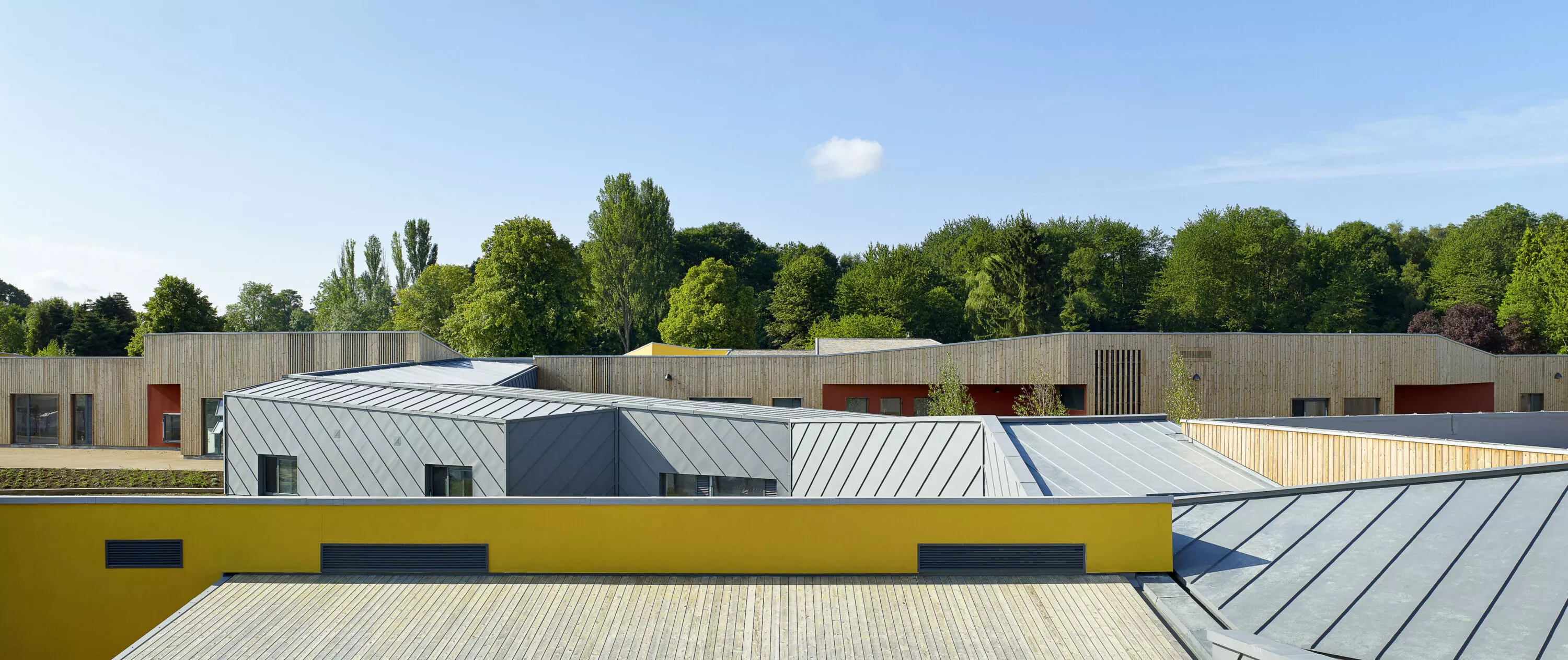 Location

Radlett, Hertfordshire

Client

Hertfordshire Partnership NHS Foundation Trust

Size

8000m²

Awards

Grand Prix Design Award Building Better Healthcare

Images

David Churchill
Over the last 20 years P+HS Architects have delivered in excess of £270M of mental healthcare projects; many award-winning. We're heartened by improvements: the normalisation agenda, diminishing stigma and the recognition that environment really matters to everyone's health and wellbeing. We have amassed a wealth of knowledge and expertise in the field of mental healthcare design, we're part of the Design in Mental Health Network and are recognized nationally for our successful projects. We know that excellent therapeutic environments are not limited to big budget new builds and regularly demonstrate how outstanding, compliant, safe and secure facilities can be created within modest refurbishment schemes with the right commitment and vision.
"I worked with P+HS Architects on the award winning Kingfisher Court development and found them to be an excellent partner. They are good to work with and highly knowledgeable about design and in particular the challenges specific to mental healthcare. They demonstrate:
A collaborative and inclusive design ethos
A consultative, partnership approach, listening to others' input
Tenacity in delivering the client's vision for an outstanding non-clinical mental healthcare facility
A proactive approach to ensure delivery on time, and to budget
Commitment to an integrated design that brings together architecture, interiors and landscape into a truly therapeutic environment
I found their staff to be approachable, professional and dedicated, taking time to fully understand our goals and vision and ensuring that we are informed and involved at all key stages of the design process. I would have no hesitation in recommending P+HS Architects to others."
Dr Barry Trindall, Project Manager