Kiplin Hall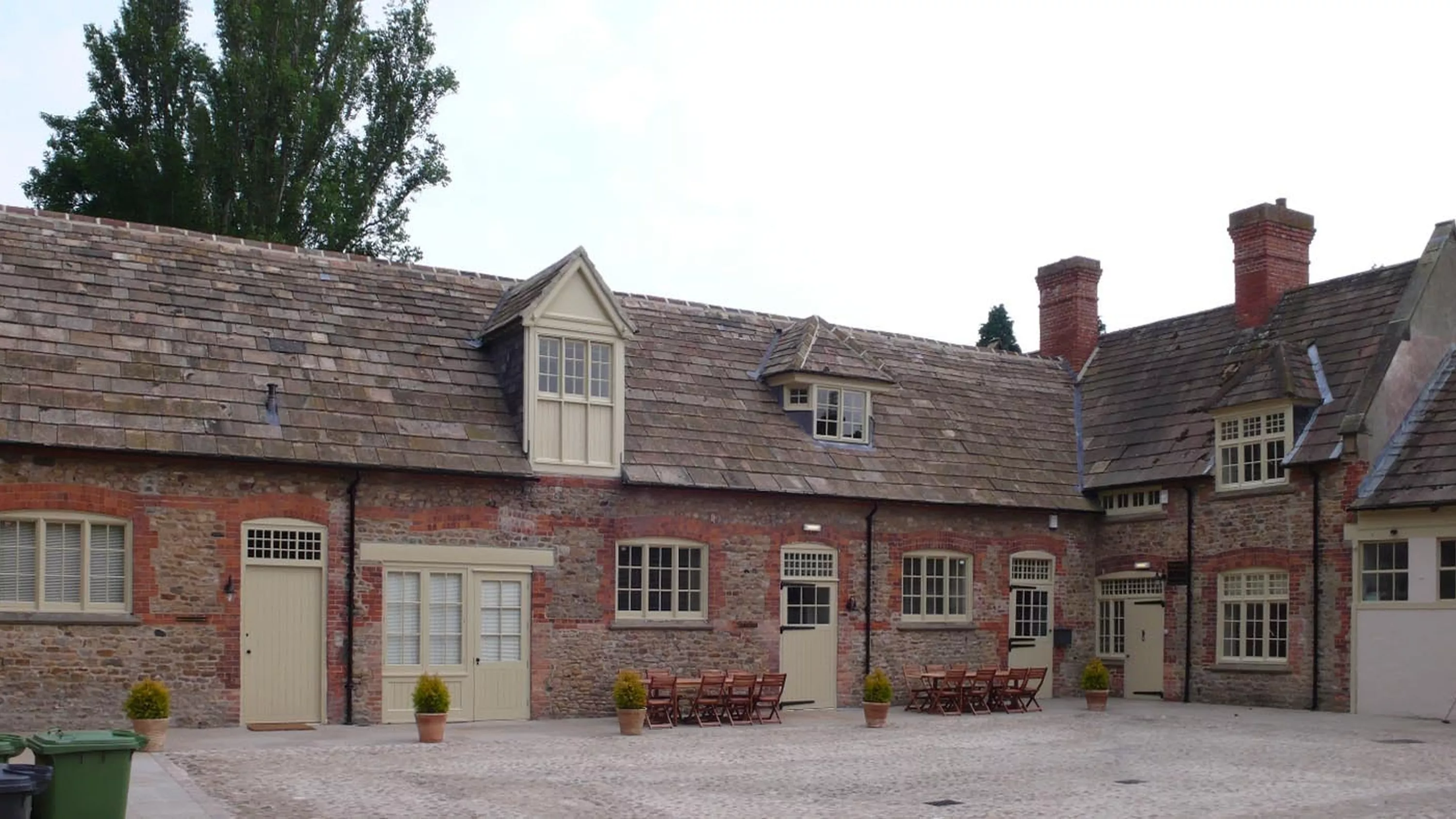 Kiplin Hall
The Maryland Study Centre at Kiplin Hall is a unique residential facility for small group study tours, workshops, and studios. It includes multipurpose space for classes, studio, study with library, dining and kitchen facilities, and accommodation.
The centre was originally the home farm house Kiplin Hall estate. Our brief was to upgrade the existing accommodation in the farm house and to create new residential accommodation in the adjoining coach house and first floor apple store. The buildings were Grade II listed, built circa 1870.
The farm house building was generally in good condition but the coach house and apple loft were in a more serious state of decay with rotted roof timbers requiring the stone slate roof to be stripped. Timing was critical due the presence of bats in the roof space. Doors, windows, brickwork, stonework and iron guttering was renovated or replaced with local materials to match the original types and designs. The concrete surface to the yard was removed to reveal the original river cobble stones underneath.