Lowther Specialist Dementia Hub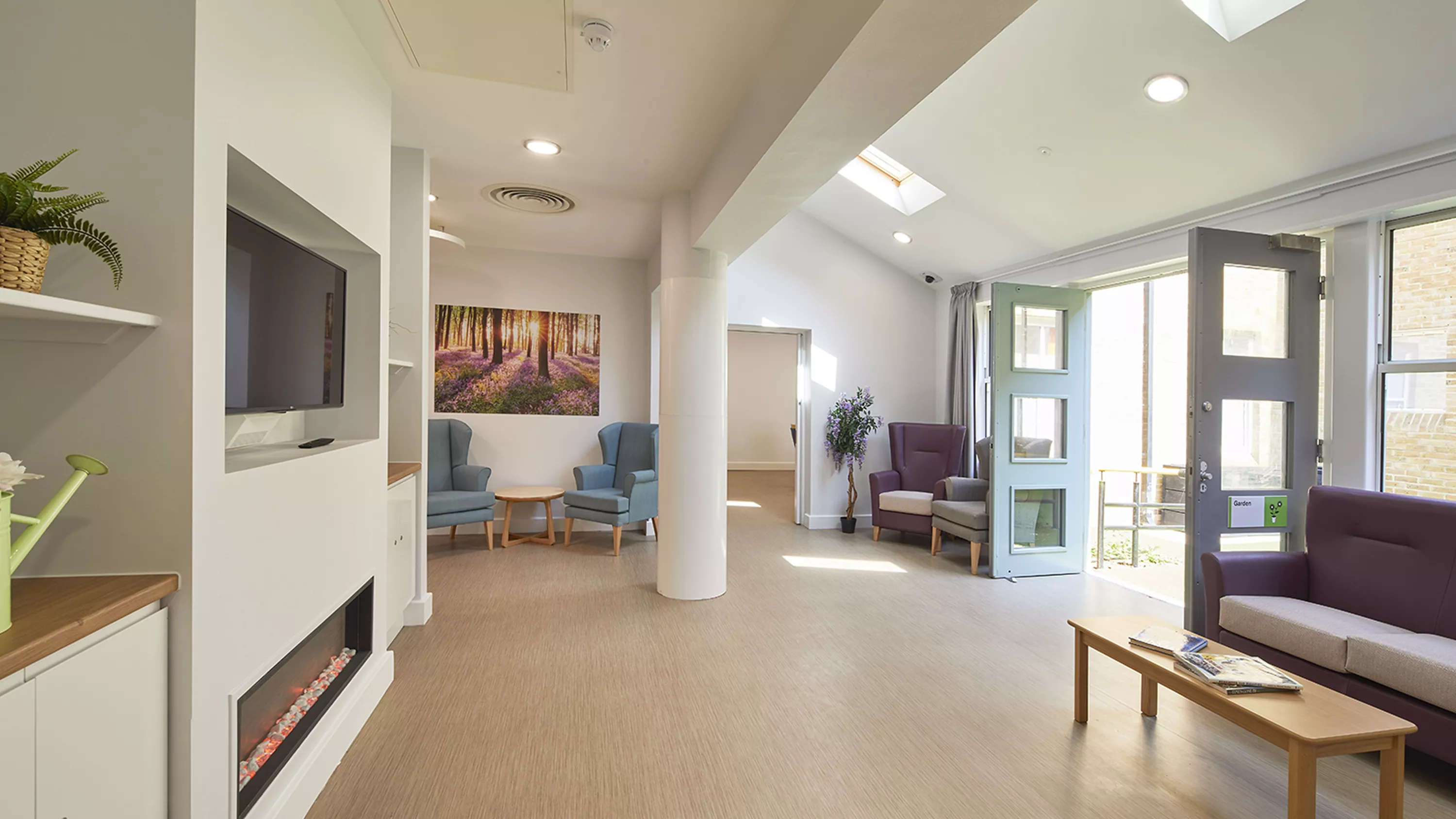 Lowther Specialist Dementia Hub
A refurbishment project to create a specialist Dementia Hub.
Our work on this project has been part of a series of ongoing improvements across St Andrew's Healthcare's estate, where P+HS Architects has worked for a number of years. The Lowther Building on the client's Northampton site was purpose built in 2000 to provide secure residential accommodation for adolescent services, but had become vacant. At the same time, existing dementia services have been longing to vacate the historic and Listed Main Building which no longer meets the needs of this patient group.
The Charity's vision was to create an exceptional environment for care and support for vulnerable people, their families and staff, spanning the full care pathway from admissions to end of life for Complex Dementia Services.
In order to fully meet the client's requirements the existing building required extensive refurbishment as well as improvements to the landscaping and gardens. Small areas of extension were also required to enable key adjacencies and space standards appropriate to the model of care. A contemporary design of two new extensions complement the original building and their residential scale feels non-institutional and reassuring for service users.
Lowther now houses four dementia wards: one female, and three male wards, each designed to meet the physical and mental challenges presented through the complex progression of neuro-degeneration.
Inside, interiors are spacious and full of light and colour. Signage is clear and fittings such as sanitaryware are all designed for ease of use to encourage independence and preserve dignity. Innovation was included where appropriate, through the use of "dementia-friendly" automated taps, circadian rhythm lighting, and acoustic softening to create spaces where cognitive impairments are supported rather than further challenged by harsh and over-clinical aesthetics.
Outdoor space, a valuable therapeutic resource, was important and all wards have level access to safe, low maintenance garden areas, designed as a "village green". There are familiar landmarks: a launderette, a post office, social hub and garden centre as well as routes to wander and seating to rest.
Mental Healthcare Director Cath Lake who led the development said: "The whole team worked extremely hard to create the best possible environment for dementia care, consulting with Clinical, Therapy and Estates Teams. We worked closely with specialist suppliers to ensure that we provided not just a very safe, compliant building but one that was welcoming, familiar and supportive for everyone."
There's a lovely video from Paul Michael Hughes who photographed the scheme, just click on the image below to watch.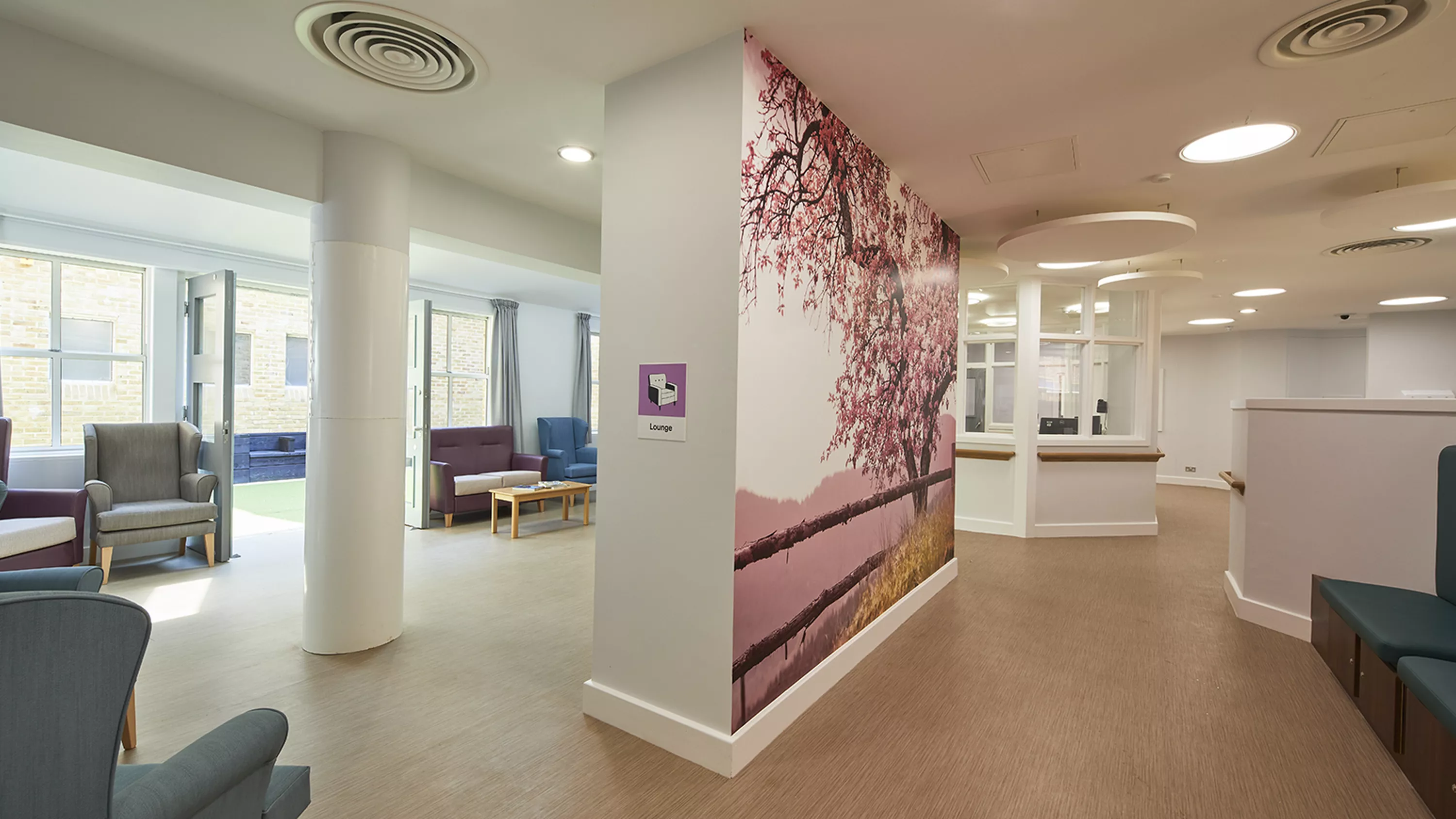 The new unit is carefully designed using dementia friendly features to support the needs of people with cognitive impairment: Circadian Rhythm lighting  to follow the 24-hour internal clock, or rhythm, helping the mind to be active during the day and restful at night; Dementia-friendly bathroom taps which look like traditional cross-headed taps but are automated and will even report changes in cognitive ability, eg if someone repeatedly leaves the taps on; Acoustic dampening to reduce and divert noise levels in ward environments; Memory boxes and coloured bedroom doors to aid with recognition
Light bright interiors and access to outside