Maurice & Vivienne Wohl Campus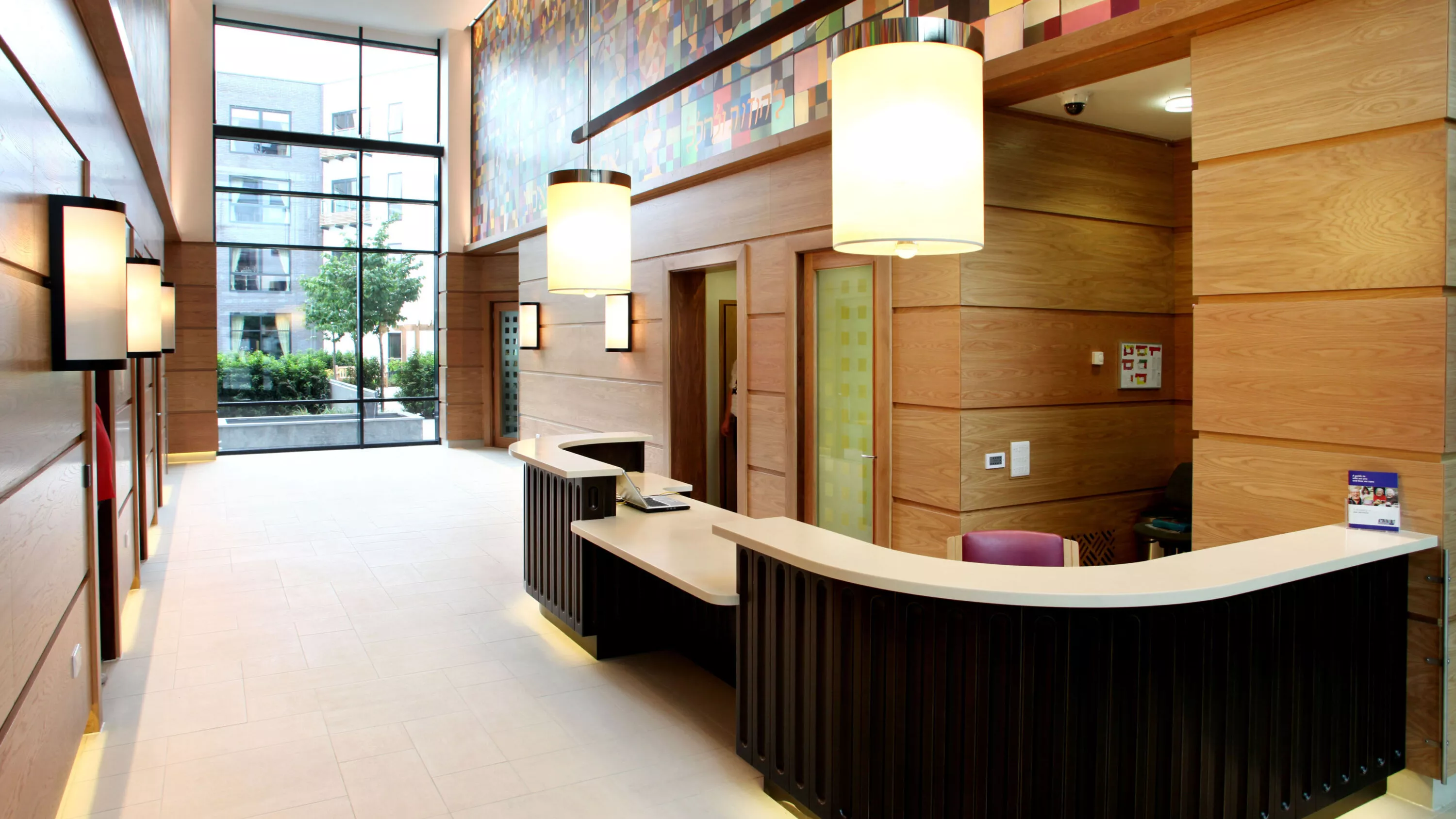 Maurice & Vivienne Wohl Campus
A flagship campus for the charity Jewish Care, the Maurice & Vivienne Wohl centre provides support and care as well as extensive community facilities for the Jewish community.
The scheme is designed around a courtyard garden and includes a range of residential options from independent living to support and extra care as well as dementia care.
The original scheme was designed by another architectural practice and P+HS were introduced into the team at post planning stage to assist in resolving affordability and programme issues. Our team worked closely with the D&B contractor, Bowmer & Kirkland, to resolve technical problems, and sensitive planning conditions and undertook significant value engineering to enable the project to progress to completion within the client's timescale and budget.
P+HS were initially commissioned to assist the contractor in reaching a contractual agreement with the client in a very tight time frame. That done we were then asked to continue with the project to complete the detailed design and provide construction information. In order to work sensitively and productively with stakeholders and user groups, our team took part in training to help them appreciate Jewish culture and the legacy of the Holocaust on survivors who may be resident in the building. The completed building is hugely successful: well used and enjoyed by residents and the local Jewish community.