Morpeth NHS Centre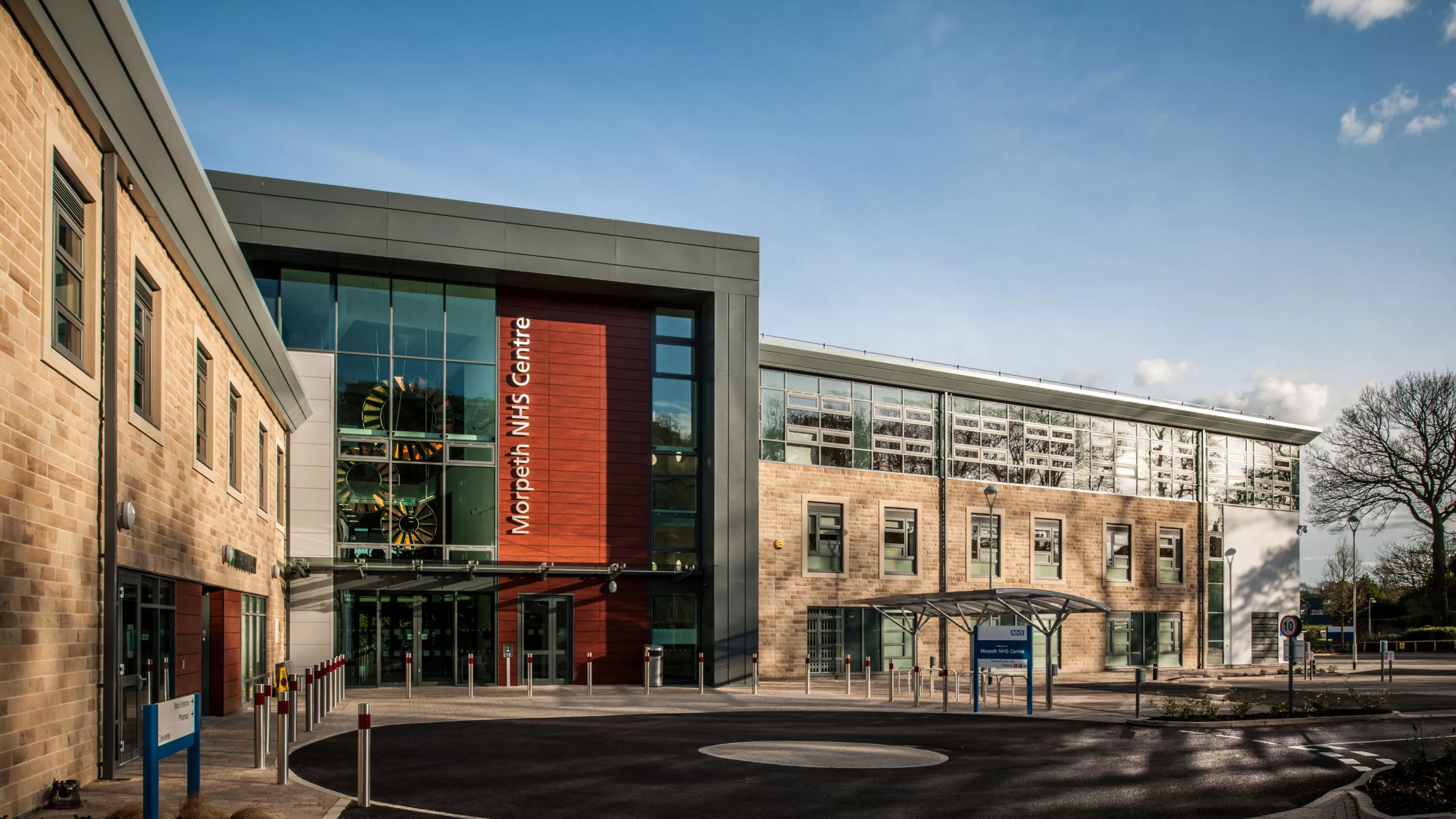 Morpeth NHS Centre
This new Primary Care Centre in Morpeth was developed in direct response to the NHS agenda for improving the provision of locally accessible healthcare services in the community.
Morpeth NHS Centre has greatly improved facilities for both staff and patients and brings together outpatient and diagnostic services as well as primary care to deliver better integrated care close to people's homes.
Included is accommodation for two of the town's GP practices, Greystoke and Gas House Lane, and access to new, modern healthcare facilities for their 14,000 patients; it also offers opportunities for integrated working for the staff and patients of Morpeth's third GP practice, Wellway. Additional services in the state of the art building include minor surgery, pharmacy, community clinics for chronic conditions and health education, dentistry, and an X-ray room along with provision for mobile MRI scanners and breast screening trucks.
P+HS Architects led the P21 design team, working with Laing O'Rourke, to deliver the project. The new building is designed with energy efficiency and carbon reduction in mind and determined to reduce CO² output and energy consumption, achieving a BREEAM excellent rating.
From the outset of the project, local residents were encouraged to contribute their views through a series of consultation events, which gave them a chance to comment on the design proposals covering all aspects of the scheme. Local GP surgeries also worked closely with their own patient groups to discuss the new facility and what the move would mean from patients' perspective. All of this ensured that the centre was designed very much with the patient experience in mind.
Stephen Naylor, Associate Director of Estates at NHS North of Tyne, welcomed the centre commenting that "The centre is testament to the partnership working that has taken place between all partners involved in this development."