West Hull Health Hub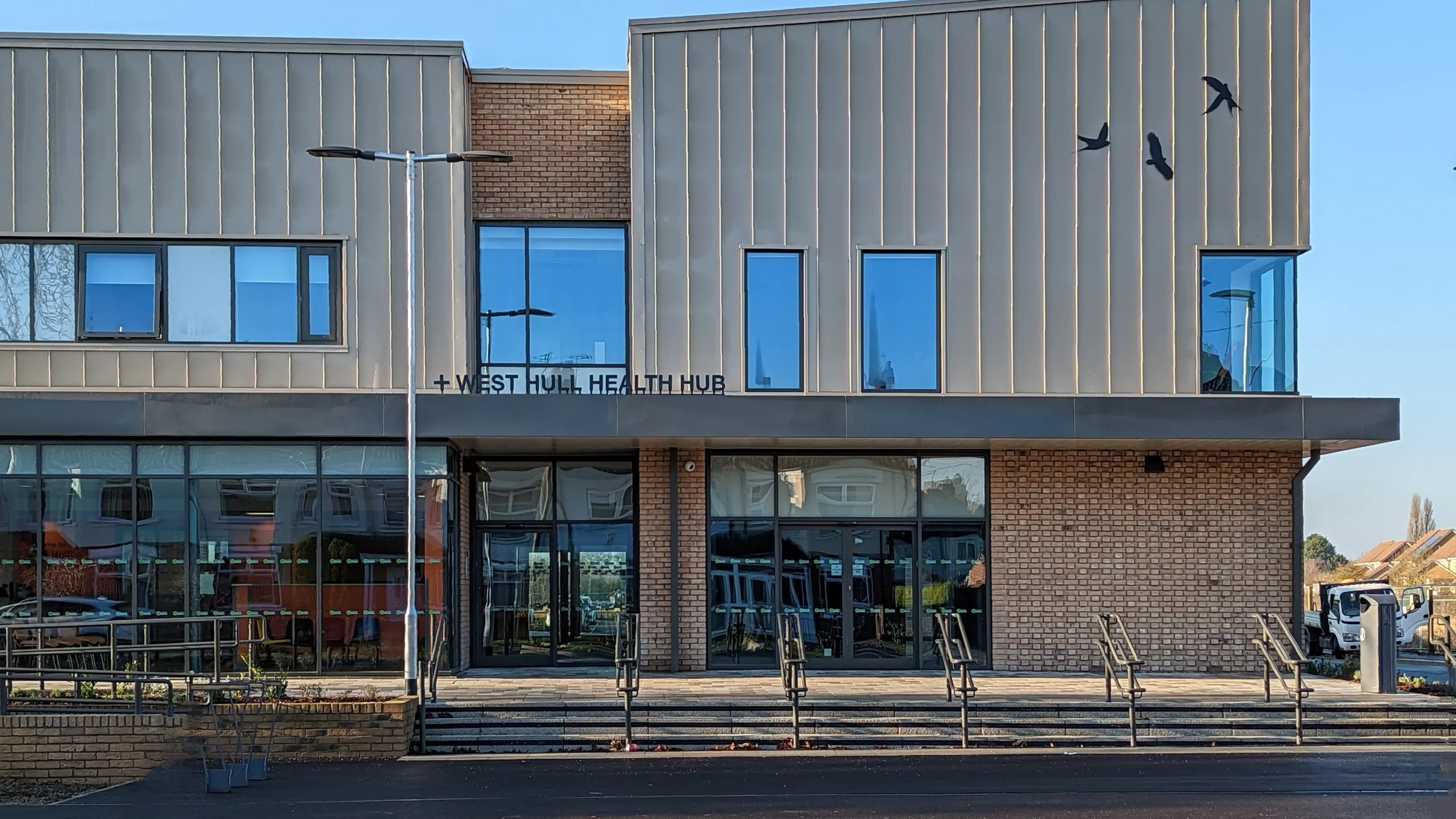 West Hull Health Hub
The new West Hull Health Hub replaces an outdated Medical Centre which had provided GP services for over 70 years.
Springhead Medical Centre, part of Modality Partnership Hull Division, lacked scope for expansion and, with primary care and clinical activity severely restricted, Modality faced major challenges in accommodating future patient numbers and integrating its services.
The solution was to build a brand new health hub to meet the modern demands of primary care; designed to provide flexibility, space for future expansion and a much improved environment for patients and staff. Integrating health services under one roof will allow patients to access more services in their local community, reducing the need for hospital admission or care.
The new two-storey building has 32 clinical rooms, including GP and nurse consulting rooms, treatment rooms, clinical support areas and office accommodation, as well as a reception and waiting area, a wheelchair accessible lift, baby changing area and buggy parking, a pharmacy and adjacent car park.

On behalf of the NHS in conjunction with NHS Hull Clinical Commissioning Group (CCG), West Hull Health Hub was delivered under a third-party developer model by Citycare and investor and public sector partner, Community Health Partnerships. Suitable land on Calvert Lane in West Hull was identified, just a mile away from the existing surgery and the building was constructed by Sewell.
"Congratulations to the practice and the team behind the construction of the hub. We're very proud to have this fantastic new building to add to Hull's other outstanding healthcare facilities." Erica Daley, Chief Operating Officer at NHS Hull CCG

Links: Citycare; Modality Partnership; Community Health Partnerships; Sewell