Architectural Inspiration in York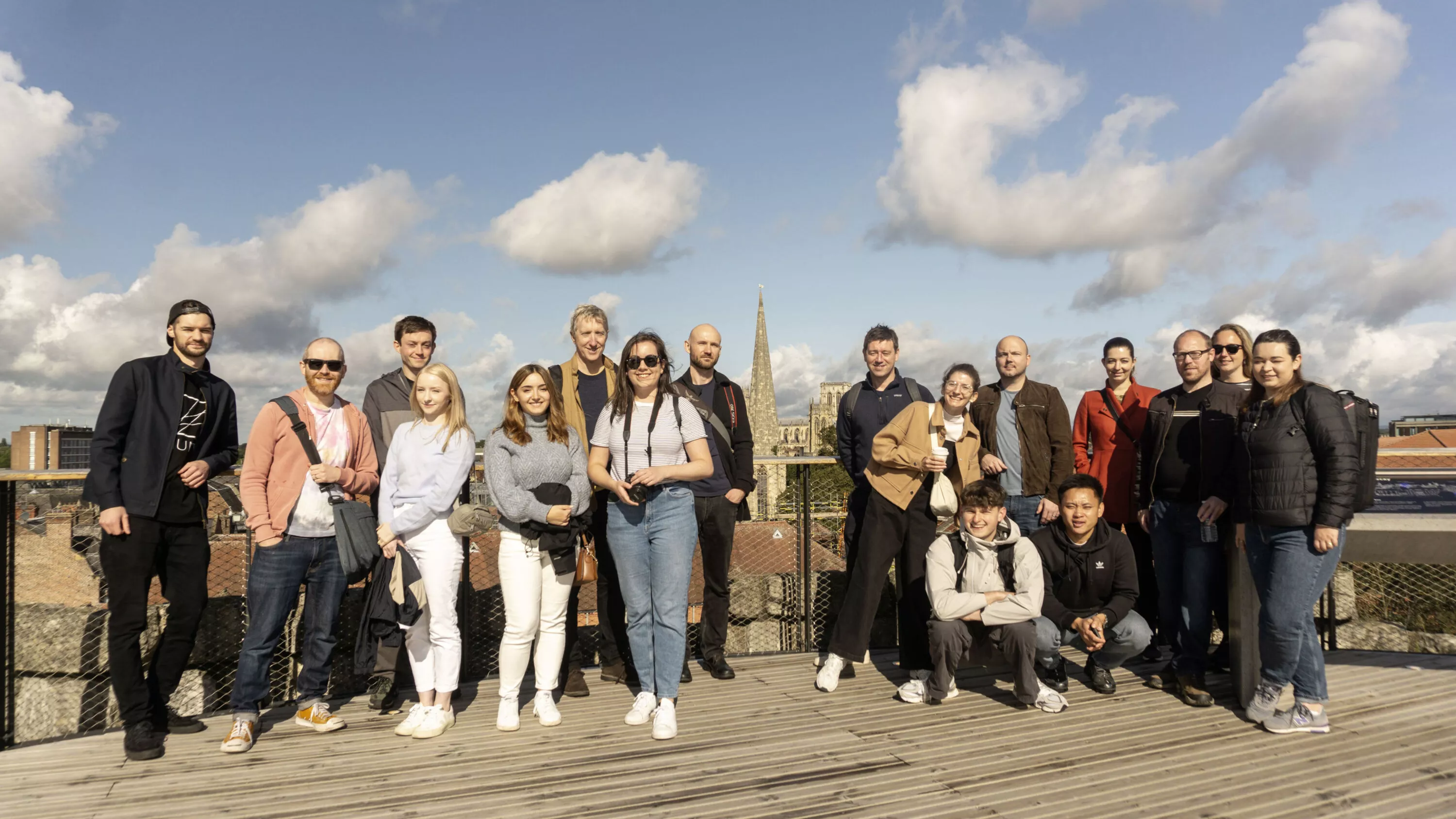 Architectural Inspiration in York
As a follow up to a Cambridge Architecture tour earlier this year, around 18 colleagues from across the practice enjoyed a visit to York this Saturday as part of a social and inspirational day out.
Patrick said; "York offers richness and diversity with a great mixture of stunning historic and contemporary buildings to explore including Clifford Tower by Hugh Broughton Architects who recently conserved and upgraded the 800-year-old tower, adding a timber deck to partially cover the ruin and provide a viewpoint overlooking the city. Other schemes included the new Creative Arts Centre at St John University by Tate + Co, providing the university with teaching facilities for music, science and media, and the Hudson Quarter, a new mixed-use development adjacent to the train station. Our very own Foss Park was also on the list, although by this time some feet were a little tired!"
Thanks Patrick for organising the trip. Exploring other people's designs is a great learning opportunity and source of inspiration and we are grateful to everyone who helped in facilitating the building visits.
Phil even found a bit of time for a couple of sketches too!