Foss Park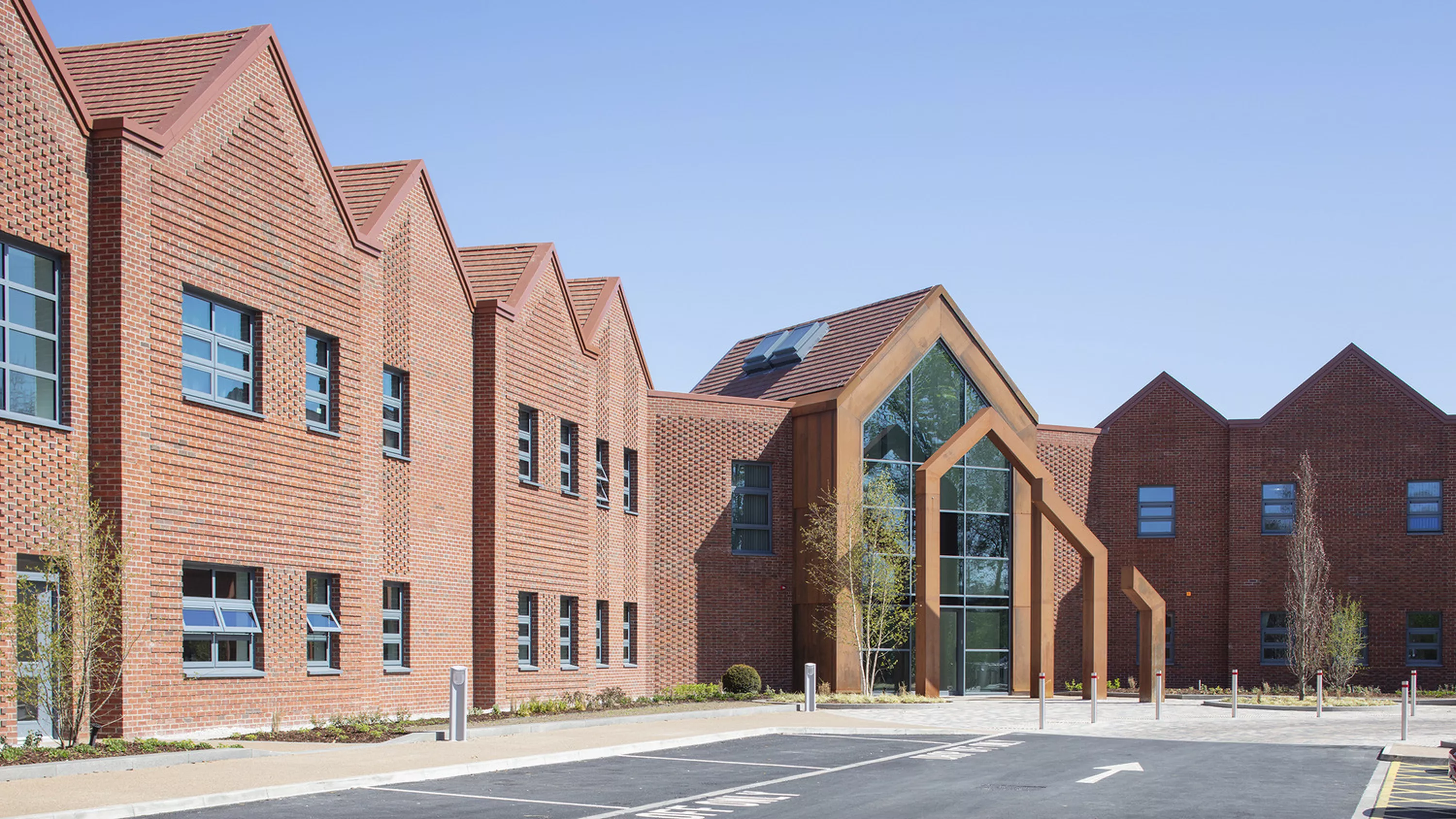 Foss Park
A new mental healthcare facility for adults and older adults for Tees, Esk and Wear Valleys NHS Trust (TEWV), Foss Park is centred on the needs of patients, families and staff. Winner of Best Interior Design in the Patient Environment class at Building Better Healthcare Awards 2020 and Highly Commended in the Building Design category, Best Healthcare Development over £10M.
There was extensive consultation and participation from the outset with all parties embracing the opportunity to create the very best facility for people at times of extreme vulnerability. The hospital is provided as part of ongoing community services rather than a long term place of stay and admission is viewed as the exception rather than the norm.
There are four 18 bed wards. Two adult, single sex wards and two wards for older people. The older people's unit has one ward for functional illness (psychosis, severe depression or anxiety) and one for people with organic illness (such as dementia and Alzheimer's). All wards have supporting day spaces and therapy rooms. Supporting accommodation includes for a 136 assessment suite, ECT treatment and space for the home treatment and care home liaison teams.

Extensive consultation and feedback from the public and stake holding groups showed a strong desire for the new building to reflect the history of the old hospital, Bootham Park and to provide a strong sense of permanence which would stand the test of time. In achieving this, the design team considered the hospital's external appearance carefully, creating a two storey front elevation with an ordered and structured brickwork composition. The frontage is divided into a series of 'bays' giving a sense of rhythm and a streetscape echoing the York vernacular.
The main entrance is a double height, glazed space, framed externally with a series of sculptural elements that reflect the gabled forms of the front elevation.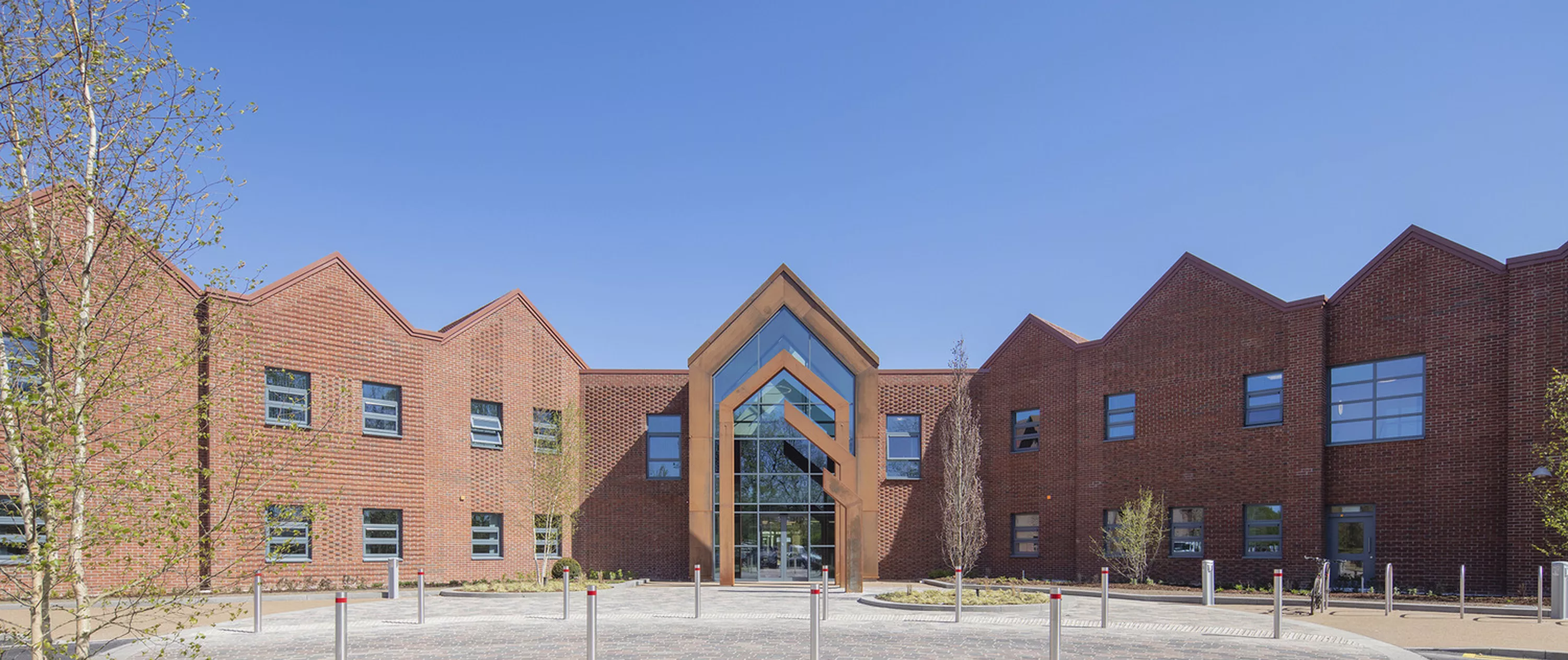 Interiors are calm, with plentiful daylight and natural muted colours. The important role of nature and organic materials in supporting wellbeing is evident throughout the scheme in the choice of materials, colours and views and access to outdoors. The design team chose resin screens embellished with natural grasses to break up the generous lounge spaces into more intimate areas, giving a sense of privacy without losing the sense of openness.
Arial view during construction