Day Treatment Centre Triumphs at CENE Awards 2023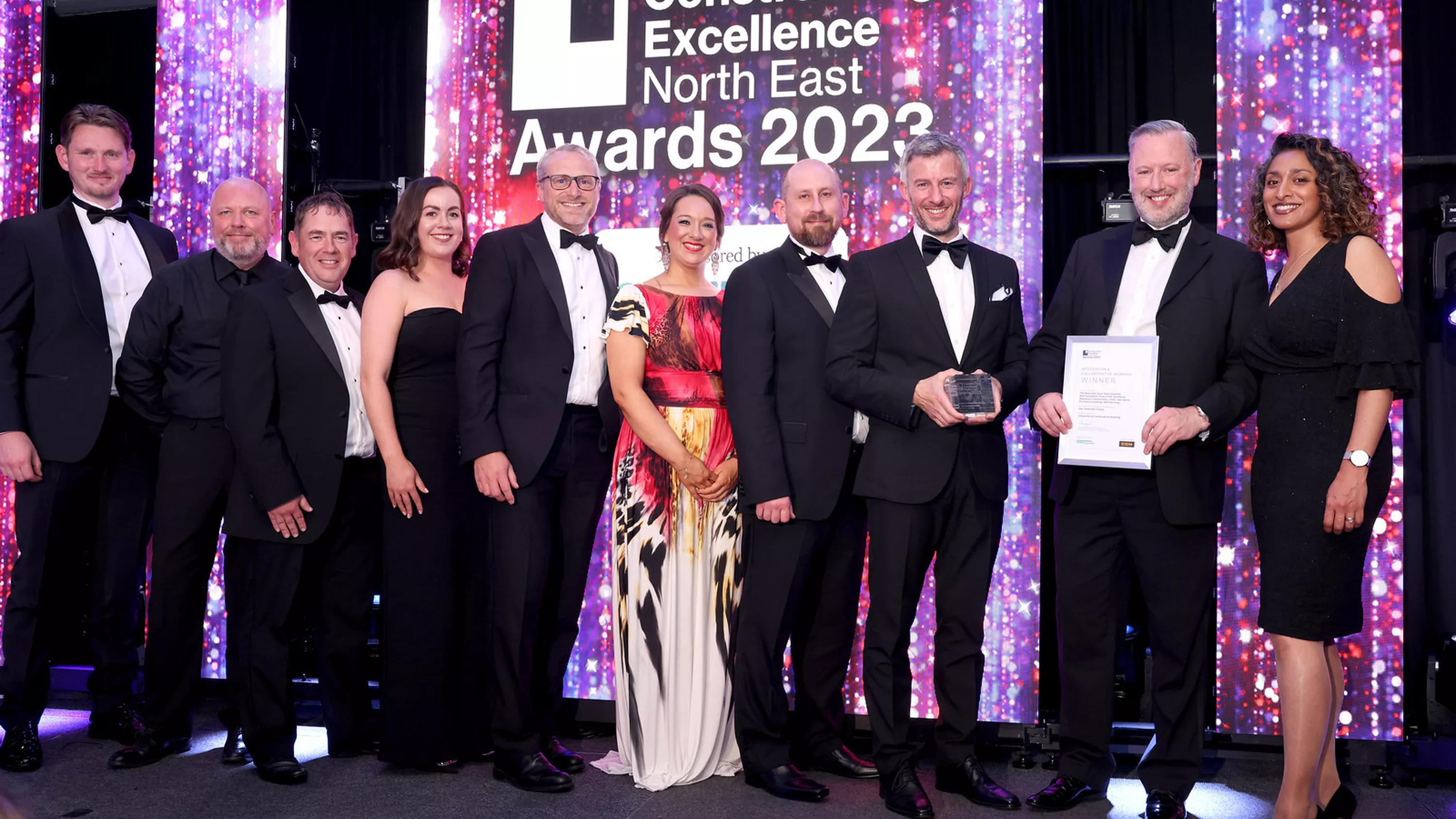 Day Treatment Centre Triumphs at CENE Awards 2023
A great night was had by all at the Constructing Excellence NE Awards on Friday with awards recognising excellence across the region for many deserving projects and teams.
We were thrilled that Newcastle's wonderful new Day Treatment Centre won both the Value category and the Integration & Collaboration award as well as Highly Commended as Project of the Year! The icing on the cake was that our client, Newcastle upon Tyne Hospitals NHS Foundation Trust was declared Client of the Year - a brilliant result.
The DTC is a truly exceptional project both in terms of what it delivers and the speed with which the team took it from inception to completion and operation (in just 10 months) and it is heartening that the judges recognised the level of achievement. It was also wonderful to be able to celebrate the success together with the client and the entire project team: Robertson, DPP, CAD21, Gen North, Portland Consulting at the event at the Grand Hotel, Gosforth Park.
P+HS Architects Director Derek Shepherd said: "We are extremely proud of the DTC project and delighted it has been recognised for not only its value but the journey the whole team went on to deliver this extremely fast paced scheme from the initial idea to completion."
In the photo above, some of the team assemble to collect the award for Integration & Collaboration. L-R: Chris Cox and Paul Inglis, Roberson; Derek Shepherd and Ellen Baines, P+HS Architects; Richard Shaw, GenNorth; Caiomhe Doherty, Newcastle Hospitals NHS; Phil Evans, Robertson; Russell Jones, Newcastle Hospitals; Mark Grant, Portland Consulting.