Nightingale Hammerson's Hammerson House Wins at Inside Housing Development Awards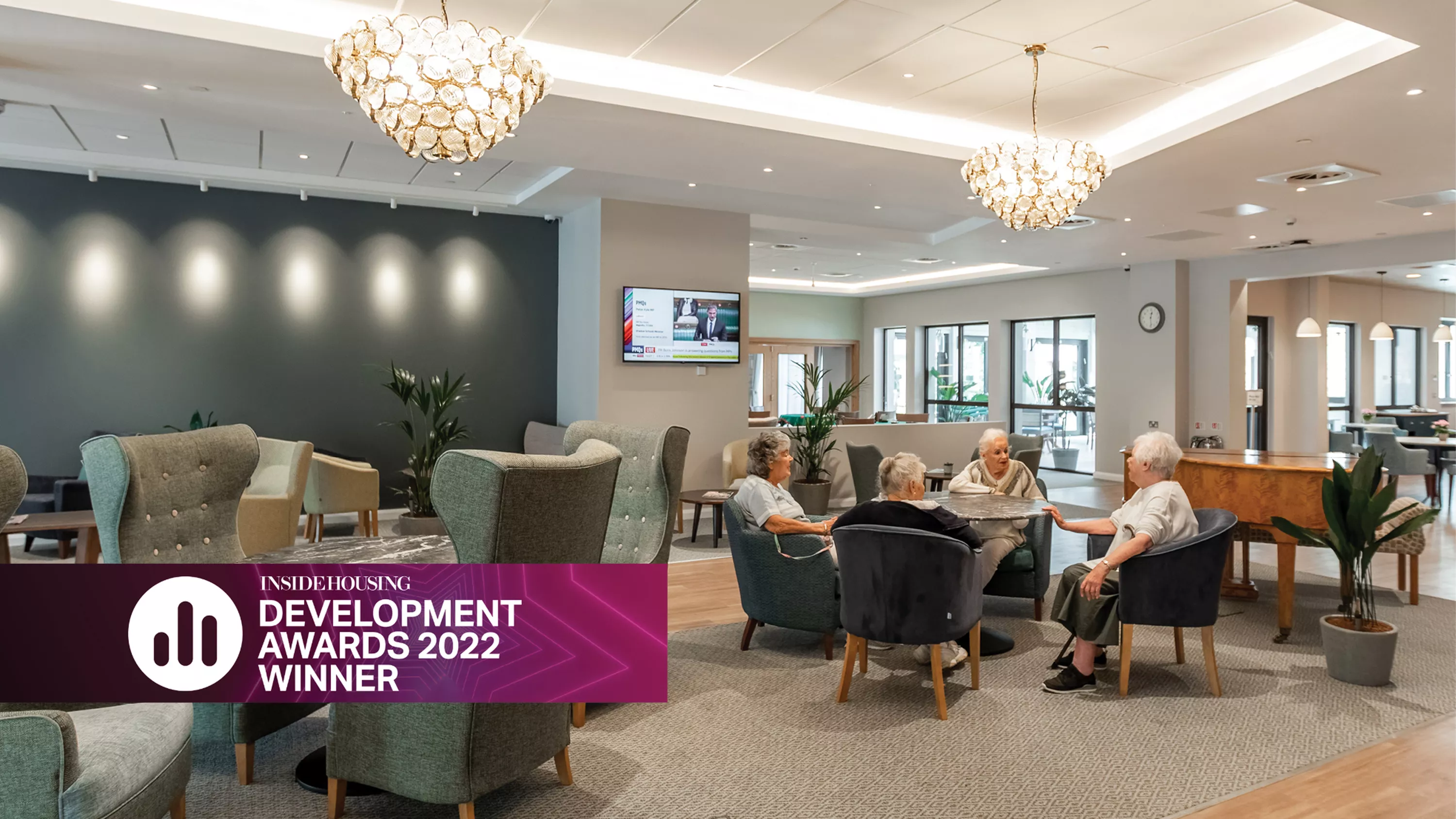 Nightingale Hammerson's Hammerson House Wins at Inside Housing Development Awards
Hammerson House has scooped more accolades over the last week.
Already the proud winner of Building Better Healthcare's title of Best Social Care Development in 2021, Nightingale Hammerson's 116-bed Care Home in North London was declared the winner at the 2022 Inside Housing Development Awards in the category of Best Older People's Housing Development (rural/suburban).
On the same day, the scheme was also Highly Commended at the British Homes Awards for Later Living/Supported Living Design of the Year.
Read more about Hammerson House here