New Outpatient Hub Completed in Morpeth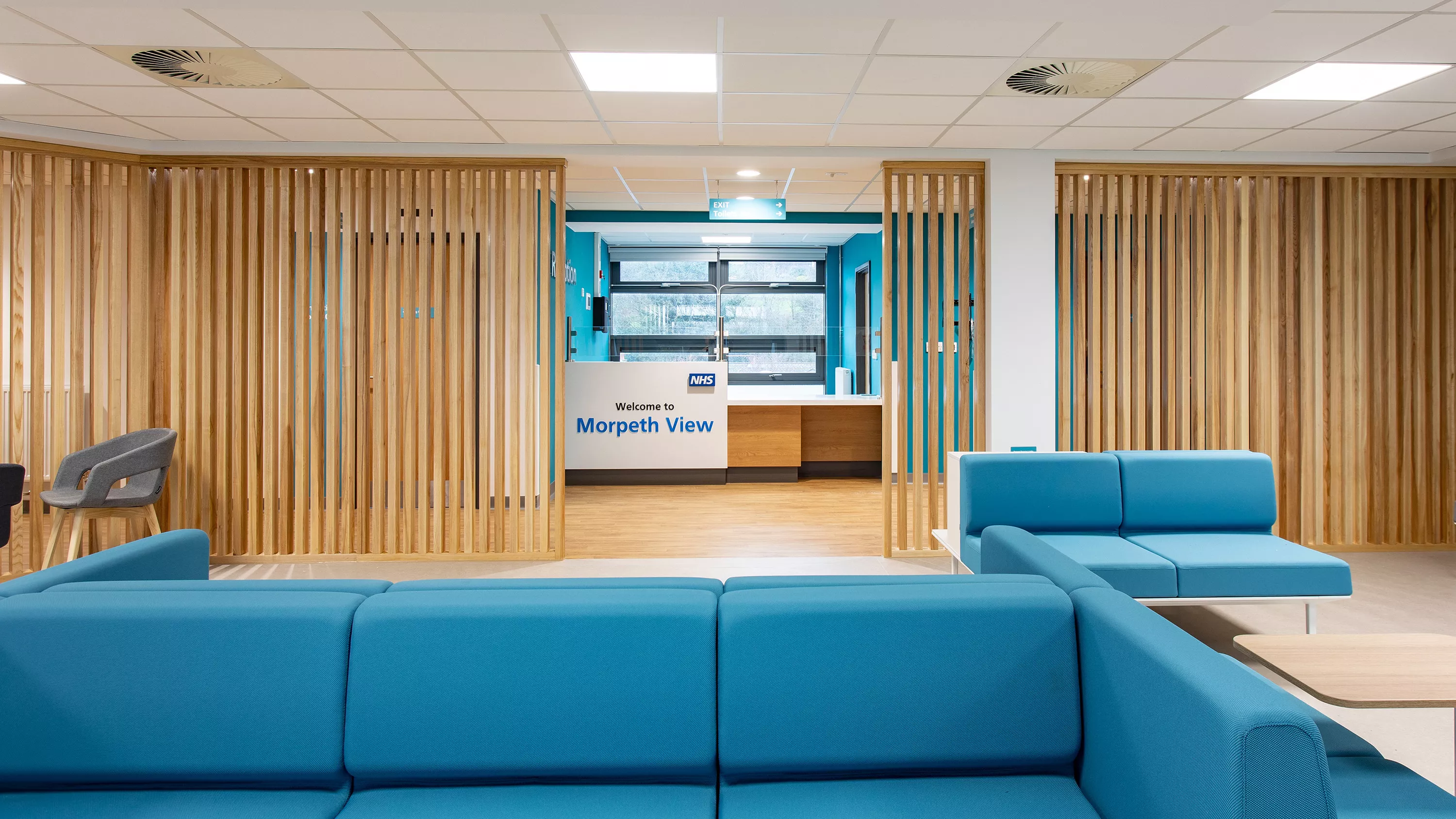 New Outpatient Hub Completed in Morpeth
The fit out of an empty space on the third storey of Morpeth NHS Centre is complete, and what a transformation it is! With elevated views out across the town, the new outpatient hub for Northumbria Healthcare NHS is aptly named Morpeth View.
The P+HS team has designed a beautiful reception and seating area, creating a comfortable and relaxed environment for patients waiting for appointments. There is a good choice of seating, more akin to a leisure facility than a clinical setting, and a sense of calm and space. Consultant rooms are generously sized too and benefit from plenty of natural light. In all Morpeth View provides reception and staff office, waiting area, nurse base, consulting rooms, clean and dirty utility, as well as storage, and a staff area with external terrace.
Due to open to patients very soon, we can't wait to hear the feedback on this lovely new facility!