P+HS Architects on Tour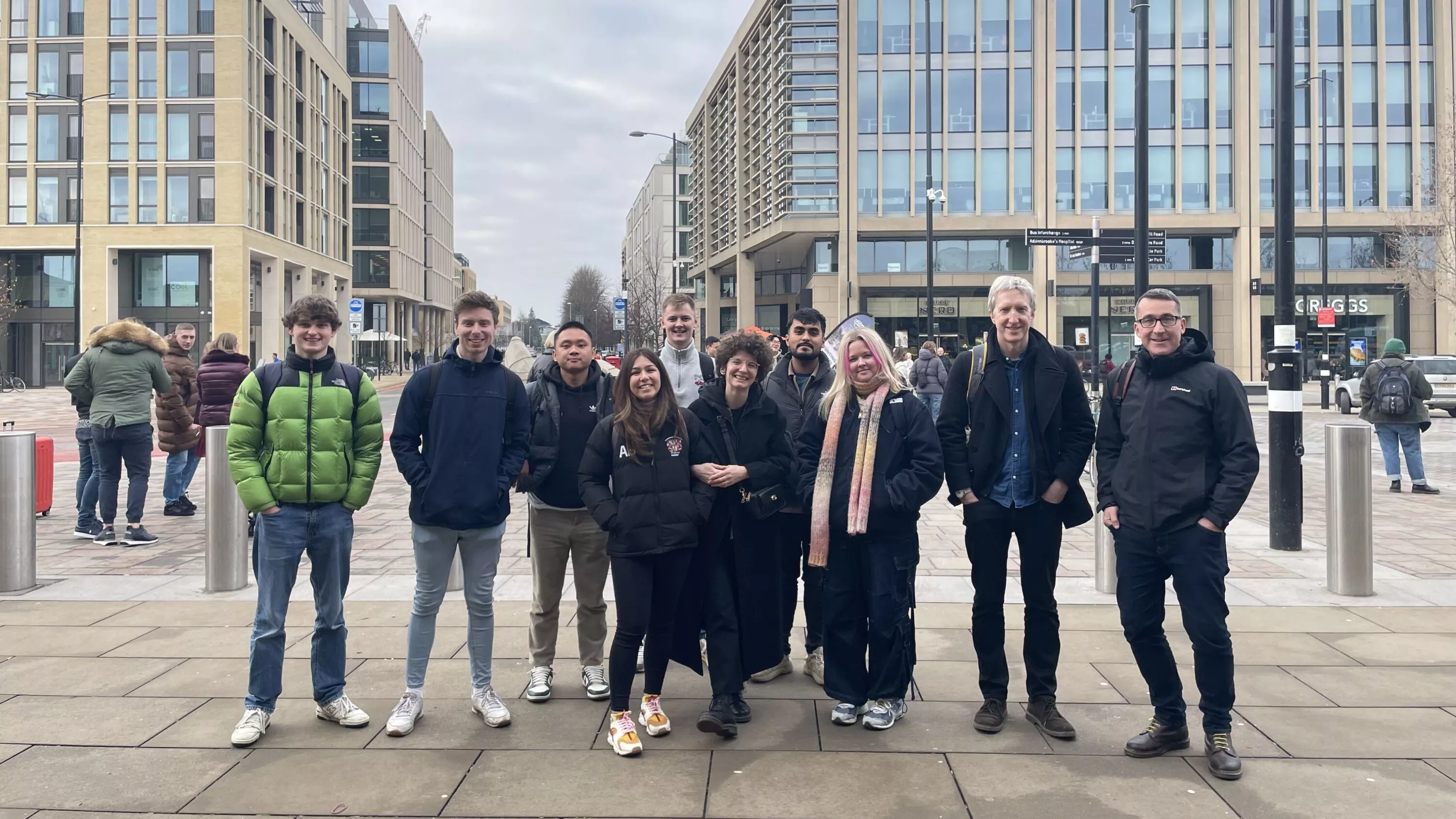 P+HS Architects on Tour
As part of a social and inspirational weekend, around 20 P+HS staff recently enjoyed a weekend visit to Cambridge to appreciate the diverse architecture of the city.
Patrick Kelly who organised the trip said: "Cambridge is famous for its old and distinguished University, and more recently the stunning new Library at Magdalene College, winner of the RIBA Stirling Prize 2022. This exquisitely detailed building provides students at the 700 year old University with a new library – open 24 hours a day. Set within the college grounds in the city centre, the new library replaces the cramped study spaces of the adjacent 17th century Grade I listed Pepys Library and extends the quadrangular arrangement of buildings and courts. Other inspired visits included Accordia, Key Worker Housing, Judge Business School, The Central Mosque, Knights Park and Nuffield Health Hospital(designed by P+HS) to name a few!"
"Building visits helps us to encourage disciplined observations of building scale, massing, materiality and the context within which they are placed. The visit allowed staff to explore the many hidden architectural gems and understand how these key buildings integrate with wider context and community. No building can be considered independently of its context making the visit a real success!"